Eastern Suburbs Osteopathy, Family & Kids Osteopath in Bondi Junction
Eastern Suburbs Osteopathy, Family & Kids Osteopath in Bondi Junction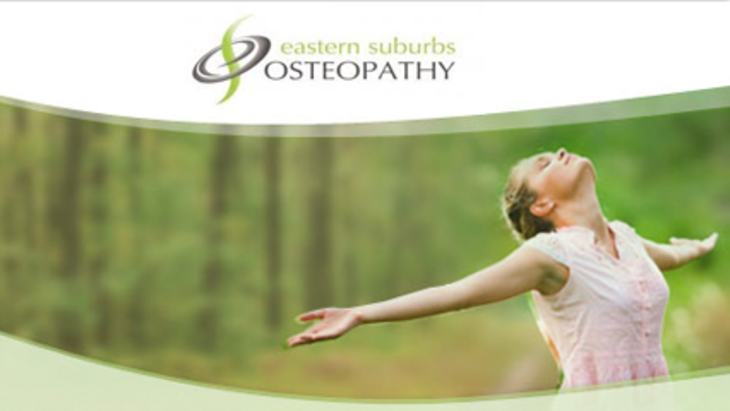 Osteopathy is a form of manual medicine that tries to restore a healthy relationship between structure and function. At Eastern Suburbs Osteopathy, all our osteopaths have completed 5yr full-time university registered courses on osteopathic principles and practice.

We treat newborns, elite athletes, tired parents, and overworked lawyers! Most consultations last 30-45 minutes and involve manual osteopathic therapy. This is specific to each person and each problem and involves direct and indirect techniques.

Treatments for Infants and Children: the process of birth places great strain on a baby's head and body. Difficult, protracted births in particular can create a level of stress and strain stemming from the skull, which may contribute to a baby's irritability as his or her body tries to find a balance and rhythm for developing.

Children of all ages can all benefit from continuing treatments as their bodies grow. Each child is assessed for the specific challenges that their bodies face and to enhance their opportunities for strong healthy development. Children may also suffer from a variety of conditions and suffer many traumas or growing pains that can be assessed individually and treated according to the balance required for the child's body to correct itself.

Pre- and Post-natal Treatments: throughout your pregnancy and after the birth of your baby, your body undergoes a major change including to your posture, adjusting to the weight of your growing baby, heartburn, indigestion, constipation and pain in the buttock, groin or leg (sciatica).

Seeing an osteopath during pregnancy can help ease the supporting muscles and ligaments that take the strain of the extra weight being carried. Osteopathic treatment can also work towards stabilising and improving mobility around the pelvis which may assist the baby's passage through the birth canal.

After birth of your baby, osteopathic treatment can attend to back and neck pain from breastfeeding, restore balance in the pelvic region and advise on strengthening exercises for the abdominal muscles and pelvic floor.

To discuss your own or your child's individual needs, or to make a booking, please call 93865200 or 0416 929 050, or email [email protected]. Or for further information visit us the website.

Eastern Suburbs Osteopathy is a member of Osteopathy Australia.
Reviews
Michael Solano has been treating my now 16 year old son for over 4 years. Assorted Back, neck and other pains from sitting in front of computers and being a growing teenager are always dealt with very effectively. My son always walks away feeling so much better and is often given simple, easy exercises and advice to help manage and prevent problems. I also have had quite a few treatments and find them to be skilled and experienced which is matched by their friendly and helpful service. I highly recommend them.
Eastern Suburbs Osteopathy have been amazing. I no longer have neck pain or headaches due to the gentle but effective treatments I received from Ashar Salia. I highly recommend them. Kylie