Eastcourts Tennis - ANZ Tennis Hot Shots (3-12yrs)
Eastcourts Tennis - ANZ Tennis Hot Shots (3-12yrs)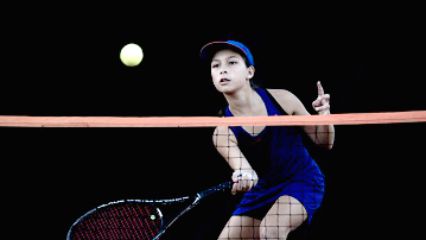 Welcome to Eastcourts Tennis in Kingsford (2032) in Sydney's Eastern Suburbs. We have eight courts for hire, a variety of children's tennis lessons and holiday camps, lights for night tennis, and we're open daily 7.30am-10.30pm.
As well as a fully stocked Pro Shop (junior racquets in all sizes), cafe and club-house, we offer a complete range of activities for kids including Hot Shots coaching squads, school holiday tennis camps and hosted birthday parties.
We have a BIG grassed play area – doggies welcome too!
Koalas (3½– 4½yrs): 45min squad. Tuesday & Friday mornings
Teddy Bears (4½-6yrs): 45min squad. Wednesday & Friday afternoons, Sat mornings
Pandas (6-8yrs): 45min squad. Weekday afternoonsTuesday-Friday & Saturday mornings
Polar Bears (8-12yrs): 60mins squad. Weekday afternoons Mon-Fri & Sat morning
Grizzlies (12-16yrs): 90min squad. Monday, Thursday & Friday evenings
Enquire about our NEW mums & bubs (ages 3-4) tennis coaching squads! 60mins each (separate squads) – max of four mums/bubs per class.
SCHOOL HOLIDAYS TENNIS CAMPS: Every school holidays, for kids aged 5-16yrs. Clubhouse included, so we always have a wet weather option!
BIRTHDAY PARTIES: Weekends only, for groups up to 20 kids – court, coach & clubhouse included.
For details, prices, and to enrol or enquire, visit us online.