YK Education: Individualised Maths, English and Japanese Tutoring (High School)
YK Education: Individualised Maths, English and Japanese Tutoring (High School)
As parents we all want to give our children the edge, so our children can keep up and thrive at school. This isn't always possible in a large classroom setting and it can be difficult to find a tutoring school that caters to your child's specific subjects in the later high school years. This is why we were delighted to discover YK Education, who specialise in year 10-12 tutoring for Maths, English and Japanese and also offer programs for junior high school students.
They are led by the lovely Yuna, who used to be a NSW high school teacher. Yuna began YK Education with a mission to differentiate lesson plans for every student, especially those who underperform in large classrooms. She understands how to fill your teenager's learning gaps to help them thrive and you'll always see her in the centre assisting tutors and students behind the scenes at their friendly, warm and welcoming office.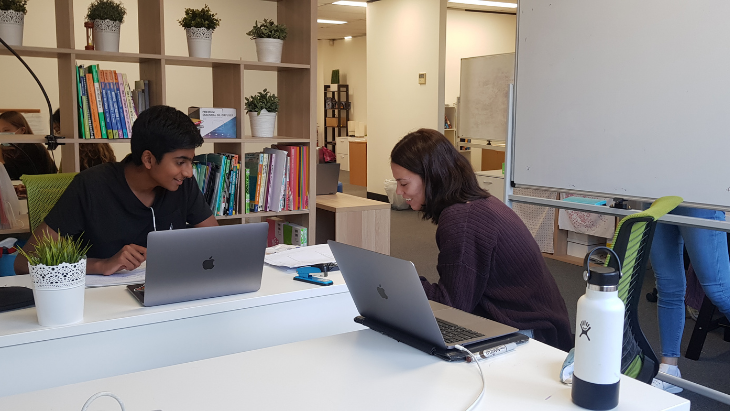 The YK Education Method
The evidence-based YK-Method works for high achievers who want to get ahead of school and those who are looking for a confidence booster.
Student-centred, teacher-led lesson approach.
Yuna and her team will create your program and YK-teaching materials are used to deliver your lessons.
You will receive a truly customised and individualised lesson in a structured learning environment.
YK Education students are guided by YK-tutors through YK theory books, exam-style questions, and homework sheets.
YK Education Difference
The perfect balance of group coaching and private tutoring.
The private tutoring allows for a personalised program and individual support from your YK-tutor to achieve your goals.
Small group coaching provides quality resources, a physical location to learn, a structured learning environment and allows you to be inspired by others' work ethics while making new friends.
YK Qualified Teachers
YK do not simply match a high ATAR-achievers with a student in need.
All instructors have undertaken extensive YK-training on evidence-based teaching strategies that are backed by research.
Instructors have been carefully screened and were top students and achievers themselves.
Each student's customised lesson plan is developed in consultation with the NSW Qualified High School tutor.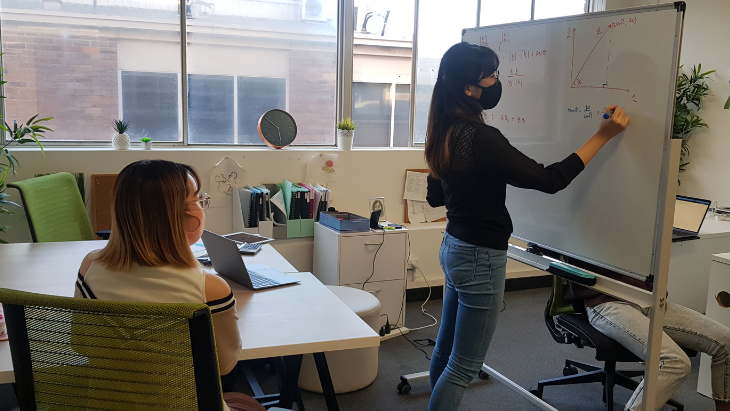 April School Holiday Program
Give your year 10, 11 or 12 child's English, Mathematics and Japanese a boost these autumn holidays and trial the YK-Method at discounted rates. The 3-day program will include an initial consultation, so you can choose the topics where your child needs the most help. The YK-trained tutors will then customise a short-term program to meet your child's needs. Your child will receive YK-teaching materials including theory books and exam-style questions and will make new friends at the centre. Enrol before March 28th to receive a $50 discount!
Enquire about the YK-Education holiday program today!
Location
Lessons can be conducted online or in their office at 4/50 Atchison St, St Leonards.
To book your FREE consultation, please visit the YK Education website.
Also make sure you visit their Facebook and Instagram pages.
Tell them ellaslist sent you!