Tippi Toes Dance Classes in Kensington and Coogee (2-5yrs)
Tippi Toes Dance Classes in Kensington and Coogee (2-5yrs)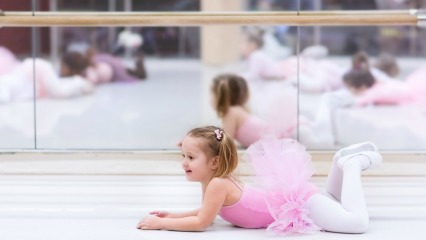 FREE Introductory dance class at Tippi Toes in Kensington and Coogee for 2-5yrs.
Tippi Toes dance classes are created for 2-5 year olds to explore movement in a fun and safe environment. In the classes, children have the opportunity to explore their creativity, imagination and self-expression while learning and developing the skills that are the building blocks for dance and movement.
Classes are designed to be a fun source of exercise and a creative outlet while improving self-esteem and self expression.
Kensington Class Timetable:
2-3yrs: Wednesdays & Thursdays; 9.30-10.15am
3-5yrs: Wednesdays & Thursdays; 10.30-11.15am
Coogee Class Timetable:
3-5yrs: Fridays; 1.15-2pm
3-5yrs: Fridays; 3.30-4.15pm
Locations
Kensington – 105 Todman Avenue
Coogee - Eastward Seniors Citizens Centre, 97R Brook St
For more information or to book a class, call 0432 048 173 or visit the facebook page.
Tell them ellaslist sent you!
Reviews
My daughter has been going to Fairy Mel at Tippi Toes for almost 2 years. Fairy Mel makes every child feel welcome. I love how you drop your little one off and wait outside (or head to the cafe for a coffee!) When you return all the kids are beaming and are already looking forward to the next week. The variety at the classes is what keeps the kids interested and having fun. Wearing there own dance outfit of choice gives it a more relaxed atmosphere. It's a great place to build your kids confident. I would highly recommend Tippi Toes to everyone!
My daughter absolutely loves Tippi Toes dance classes. She smiles the entire time. Mel is so amazing with the kids. Warm hearted and fun.
Fairy Mel is a wonderful teacher who is great with the kids and makes the classes really fun!