Tiny Toes Ballet – Preschool, Kindy and Year One Ballet and Jazz Dance Classes (2-7yrs)
Tiny Toes Ballet – Preschool, Kindy and Year One Ballet and Jazz Dance Classes (2-7yrs)
Toddlers
Preschoolers
Kids
Do you have a little darling who loves to twirl? Tiny Toes Ballet has enchanting, graceful, magical, exciting, joy-filled ballet classes designed by experts for children aged 2.5 to 7.

Tiny Toes Ballet's programme is based on the Royal Academy of Dance International Syllabus. It's designed to engage and stimulate your child's creativity and self expression. The programming is clever with lots of imagery, props, little rhymes and games that teach the fundamentals of ballet & dance.

The classes are themed to help engage the imaginations of the children and to stimulate their creativity, musicality and expression. There is also school readiness/reinforcement; lining up, making a circle, taking turns, counting, following directions, all done in such a way that the kids don't even know that they are learning!

Tiny Toes Ballet was established in 2010 and is one of Sydney's most loved preschool and kindergarten dance programmes. The teachers are all trained, professional dancers who are gentle, kind and warm towards the children.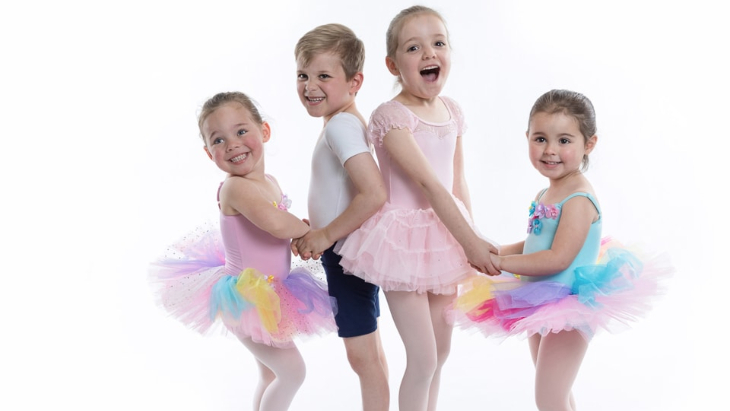 Kids Ballet, Jazz & Dance Classes:

Dance With Me
The dance school's Mums & Bubs ballet class, is a magical time of bonding that you can share with your little one creating everlasting memories. They use props such as ribbon sticks, fairy wings, a parachute and musical instruments to encourage rhythm and musicality in your budding dancer.

Why do they encourage you to join the kids ballet and dance classes? Because it is super fun to dance with your gorgeous little ballerina, especially while they still love to dance with you! You and your little one can learn dancing together, trying out new moves and testing your performance skills. Listen to the music and talk about how it makes you feel and encourage them to express themselves through movement. Teach your kid not to be shy or awkward, instead, to be full of joy and natural rhythm. Then, swallow your pride and try it yourself. You'll be surprised at how good it feels.

Expect to have a very bossy ballet & dance partner. Relax, enjoy and let your little kid show you the way.

Preschool & Tiny Tots
Preschool and Tiny Tots ballet & dance classes are age appropriate and fun. The syllabus is based on creative play with beautiful ballet technique. Joyful and professional yet relaxed, which is perfect for this age-range. The warm teachers use an enchanting storyline to engage the imaginations of the budding ballerinas and dancers.

The dance school's school readiness programme has imagination as its theme, to engage and stimulate your kid's creativity and expression. Your kid will be doing ballet & dance and not even realise it! Your tiny ballerina will walk on tightropes with parasols, gallop with ponies and paint rainbows in the sky with ribbons.

At Tiny Toes Ballet, they have no set uniform, no makeup and beautiful age appropriate costumes. They will wow you, your friends and family with their free to watch gorgeous in-class concerts!

Kindy & Year 1
The Kindy and Year 1 programme is a beautiful introduction to formal dance training without the pressure of exams or big productions. Each class is 1 hour and 20 minutes. You will find a marked improvement in your child's technique and abilities and actually see them begin to really master the skills they acquired in the preschool programme.

There will be a big 'girl/boy' ballet concert, brand new jazz dances every term and multiple performance opportunities at stages and fetes and their 10 year anniversary gala! Your child will learn fun jazz moves through popular, upbeat age-appropriate music, beautiful Royal Academy of Dance Classical Ballet and be introduced to safe stretching practices.


Tiny Toes Ballet classes will help your child:
Enhance their movement abilities and physical fitness.
Become physically and spatially aware.
Stimulate their listening skills.
Move expressively.
Build confidence and self-esteem.
Encourage your child to be co-operative and sociable.

Come along for an obligation FREE trial lesson!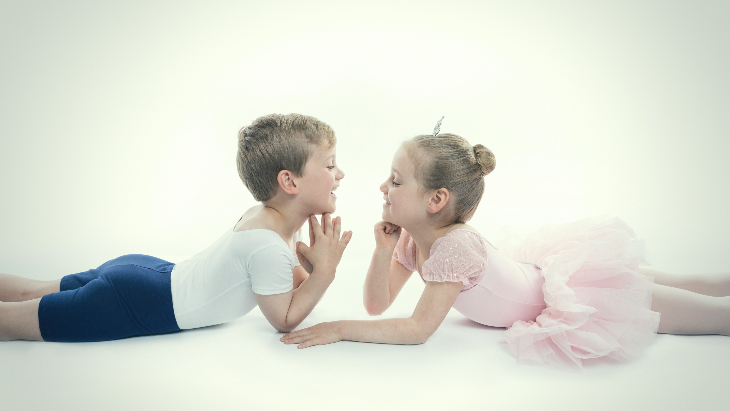 Locations:

For more information, please visit Tiny Toes Ballet's website.


Reviews
My daughter loves her weekly ballet classes. She absolutely LOVES her teacher Miss Taylor and talks about her all week. The other girls in the class are all fun and well behaved and I know that my daughter is well cared for each week when I drop her off.
Tiny Toes Ballet really has the most enchanting programme and wonderful teachers. Everything is age-appropriate and the music is so inspiring. I love that their end of the year concert is free for everyone to watch and each child receives a medal and certificate. I highly recommend.
The classes are just magical. My daughter was star-struck by her beautiful teacher and insisted on wearing a pink, sparkly ballet tutu and hair piece. I love how she can wear whatever she wants each week. Next week, she told me that she's going to wear her Elsa dress and show Miss Gabby how she can sing Let It Go. I love the mums and bubs classes as I get to see my daughter smile from ear to ear every week.