The Music Suite - Children's Music Classes & Holiday Camps (5yrs+)
The Music Suite - Children❜s Music Classes & Holiday Camps (5yrs+)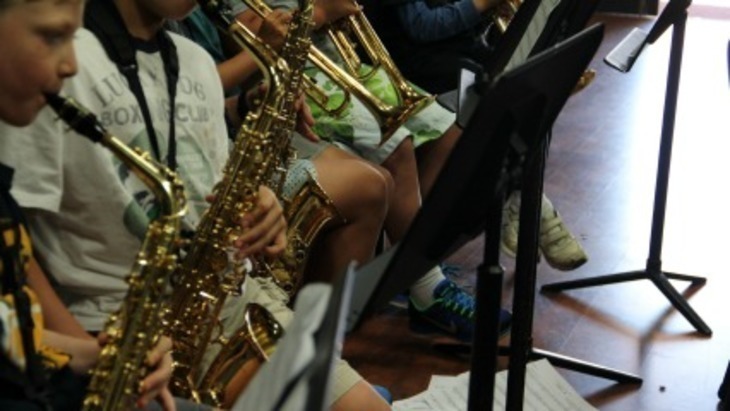 The Music Suite is a school holiday program provider, has been operating in the Eastern Suburbs of Sydney under Jennifer Barrett for over 8 years. The Music Suite also offers private music lessons for children in a relaxed setting in the comfort of your own home, providing trained teachers on various instruments.
Our wish is to educate you with enthusiasm and love of an art that brings much enjoyment to everyone. Lessons are available to all ages.
How much? Lessons start from $40 for half an hour. We offer 30, 45 and 60 minute lessons, depending on the skill level of your child. We also offer a sibling discount for families who have more than one child learning with us.
SCHOOL HOLIDAY PROGRAMS (8-18yrs)
The Music Suite holds quarterly school holiday workshops which are a great way to get some solid music practise in before term resumes. The workshops are designed for students who have been playing their instrument for over a year, however in 2016 we are offering a NEW beginner program tailored to those keen students who have not started lessons yet.
Follow The Music Suite on Facebook.
For more info or to discuss your child's personal needs, feel free to call Jennifer on , or send an email.
https://www.youtube.com/watch?v=7lgUc7KDBLs&feature=youtu.be
Reviews
Jen's instrument lessons and music camps are the most fun, educational and music forward experiences available in Eastern Sydney -- If you have a school-aged children wanting to start learning a musical instrument, keep learning or learn more everyday... in a fun, educational and energetic way, then Jen and The Music Suite team are the place to go... what are you waiting for ??? get in quick before everyone else does!
Great teachers, sophisticated curriculum, a love for the art. The best music school in the eastern suburbs.