Super Skills Football Academy Summer Camp (6 -16 years)
Super Skills Football Academy Summer Camp (6 -16 years)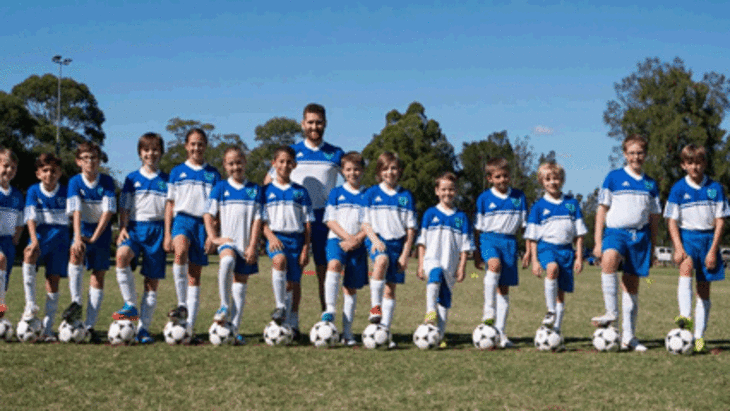 Super Skills Football Academy (SSFA), is a specialist Football Academy that provides training programs specifically to improve and develop player's core football skills – short passing, dribbling the ball, shooting, controlling the ball and long passing. Their inaugural 5 day professional coaching Summer Camp takes place for two weeks in January 2016.
Suitable for both boys and girls aged 6-16 years these full day camps consist of 5 fun filled days specialising in developing one key football skill per day. Find the daily run down here.
WHAT TO EXPECT
- 5 days of Professional Coaching
- FFA & Internationally Qualified Coaches
- SSFA Adidas Football Shirt
- Adidias Tango Football
- SSFA Certificate of Attendance and players aged 9+ will participate in the SSFA "Skills Test"
DATES
Jan 11- 15th Queens Park, Eastern Suburbs
Jan 18 – 22nd Glover Street Oval, Lilyfield
TIME
8.30am – 3.30pm (8am drop off optional)
COST
$450 for the full 5 days per location.
For more info: Contact [email protected]
Call: 0448 245 433
Reviews
" New, exciting & FUN. My 11yr (G) & 7yr (B) absolutely loved it."
"Overall the coaching environment Kev created was fun, encouraging and firm. Kev acquired a good knowledge of the players strengths and weaknesses. These areas were then focused on at training and then utilised at the games. The variety and the structure of the training sessions kept it interesting and challenging. Another key area that my son took away from training was the importance of teamwork. Our son had an amazing few seasons with Kev.
"Kev was a great coach who always had high expectations but managed to gently support the kids as they strived to meet them. Our son improved his passing and shooting and accuracy under Kev's leadership. He provided insightful and detailed feedback to all of the kids that helped them to improve and succeed. He is a perceptive and skilled coach".
Kev has done an excellent job training my son. Unfortunately, I now have a ten year old who can run rings around his dad!"