O'Grady Drama Academy: Drama Classes for Kids (5-17yrs)
O'Grady Drama Academy: Drama Classes for Kids (5-17yrs)
O'Grady Drama is the world's foremost Developmental Drama provider! Offering after-school and Saturday drama classes for children aged 5-17 years, they help children develop essential life skills and explore their creative side through developmental drama programs. They also provide them with the necessary life skills to prepare them for life after school.
About O'Grady Drama Academy
O'Grady Drama empowers students, Increase energy and enthusiasm, Encourage listening and conversational skills, Promote social and Emotional Learning, Stimulate creativity and concentration.

Drama classes with O'Grady Drama are a fun and exciting way to learn acting skills. The joy of learning drama will boost your child's enthusiasm and energy levels, helping them to feel more positive about themselves and the world around them.

They help your child to unleash his or her creativity. Your child will have loads of fun in our drama classes and all the while they'll be growing more empowered and resilient.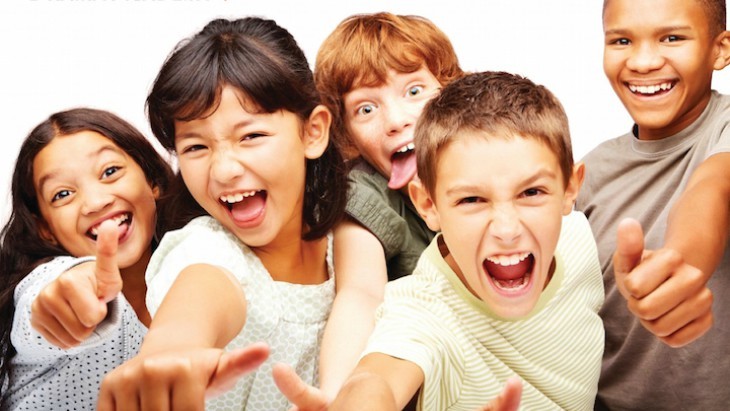 O'Grady Drama Academy Locations
O'Grady Drama has studios all over Sydney and the Central Coast. Click here to locate your nearest O'Grady Drama studio.

For Sydney East & Inner West Call the Principal – Mel Duke on 0435 566 238 Classes at Croydon Public, Homebush, Haberfield, Randwick & Maroubra or visit their facebook page.
For Sydney Northern Beaches – Call Deborah on 0429 162 713. Classes at Balgowlah, Warriewood, Forestville & Freshwater or visit their facebook page.

ENROL NOW! (Some Mid-term enrolments available)
Tell them ellaslist sent you!

Reviews
My daughter has been attending the Helen O'Grady Drama Academy run by Mel Duke for one and a half years and I could not be happier. When she began drama she was a very shy child, lacking in confidence and reluctant to participate in public speaking. In just 18 months she has become a confident young lady, who delights in performing for others and was in the finals of the local public speaking competition! Drama is great fun for her, but it is also very rewarding as a parent to see the personal development in your own child. I love to see her perform at the mid year and end of year concerts and to think how far she has come! Thank you Mel!! - Juliette (23/11/15)
My children struggled at school with their confidence and speech. Since they started with the Helen O'Grady Drama Academy they have all improved in their self confidence and verbal communication skills immensely. They are learning and having so much fun at the same time! - Michelle (3/11/15)
My daughter was always quiet, shy around others and reluctant to speak in public. HODA has brought her out of her shell and helped her to develop into a confident, well spoken, well mannered young lady who is now being complimented by teachers on her ability to present in class and how well she articulates her ideas. I would recommend HODA to anyone with children of any age. To see your children develop in confidence is something every parent wants, but to see them thrive and love going to class each week is priceless. My daughter has made many friends and gotten to learn skills that she will be able to use for life. Some of them skills I would not have been able to teach her myself. I thank Alison for that regularly :) - Kate (3/11/15)
Both our boys (9 & 11) have been going to drama for 4 years now and I have seen them grow in confidence so much over that time. At first they were quite shy and reluctant to attend classes and participate in the end of semester performance (with tears of fear for the first one!), but what a turn around there has been over those 4 years. Now they really enjoy attending the classes and stand with pride when performing in front of a large group at the end of the year. It is so great to see them confidently delivering their lines in front of an adult audience, plus seeing how much enjoyment they are obviously having participating in the classes. One of the things I particularly like is the range of ages involved in the class and also that there is a mix of girls and boys. This means our sons get the opportunity to work with both older and younger children of both genders. Activities they do in class are also very creative, which is an aspect they particularly enjoy as it lets their imaginations run wild. Classes also seem very energetic and lively. We feel the personal development aspect of the drama has been very worthwhile for our boys which is why we continue to send them each week. This change didn't happen overnight but we are glad we made them persevere with the classes as it has definitely paid off. - Natasha (3/11/14)
I want to tell you that yesterday after Sam's Drama Class, he was practicing being a witch and really having fun showing us his evil witch laugh and facial expressions and mini speeches. I was amazed and quite surprised because this is the first time this has happened! Normally, he is totally 'mum' about drama, so this is wonderful progress. Thank you to Mel and Chris for helping him along!! - Bama (4/5/15)
My youngest son has attended HODA in the Eastern Suburbs for just on three years. In that time, with Mel coordinating he has increased hugely in confidence, ability to communicate and express himself clearly and socially he is continuing to develop and become more and more certain of his own abilities. The skills he is acquiring through the drama programme reflect in his everyday life, in school, in dealing with social situations and in relating to those around him. I highly recommend the programme and am delighted with the practicality of the course, the children have fun expressing themselves and take such pride in their achievements. - Anne (3/11/14)
My daughter started attending HOGDrama classes from end of kindy, and she changed drastically from a shy kid to a confident kid over three years. Her teachers comments' gradually changed from "she not involving in discussion, or raising hand at school" to "she is an excellent student who always asks questions, and deeply involved in the classroom discussions", when she is in year 4. This is why I sent her to drama class to build up the self confidence and improve her speech. her public speech also improved a lot. I think HOG drama classes influenced her a lot and helped her to build her self confidence to a great extent and I recommend HOGdrama classes to all kids who want to build up self confidence. She enjoy it thoroughly that she doesn't want to miss even a single class! - Ginua (3/11/14)
Jas has worked hard this year to improve her communication skills and gain more confidence when performing. The classes from the academy make her smile and beam with delight, the recognition means a lot. She did a short speech on Thursday in front of the school and parents to celebrate Chinese new year. I can't believe how confident she was, how clearly she spoke and how much she enjoyed doing it. I asked her why she loved drama and she said " It's just my thing Mum"! I was so proud of her. Drama has definitely given her life long skills, and all done in a fun, no pressure environment. Love, love love, Helen Ogrady. - Skye
Our three children all benefited from their years at HO'G but in different ways…our first son was an 'outside the square' child with a witty but warped sense of humour. HO'G helped him to channel this 'exuberance' in a positive way and taught him the skills to use his humour, confidence and fidgety behaviour appropriately. Our second son was the reverse, with shy and reticent ways. Ho'G helped him to come out of his shell, greet and address people confidently, polished his natural humour and gave him the skills to stand in front of a crowd without a hint of awkwardness. Today he is a confident, humorous public speaker. Our daughter's naturallyl extrovert personality too was honed, channelled and polished in a way that drew her to the love of acting, confident public speaking and finally to teaching those same skills to others. All in all, something for all. We remain very happy with the experience provided by HO'G for all our children, albeit in very different ways. - Neda (3/11/14)