jillsMusic: Music Classes & Holiday Workshops: Babies, Toddlers, Preschoolers in Thornleigh
jillsMusic: Music Classes & Holiday Workshops: Babies, Toddlers, Preschoolers in Thornleigh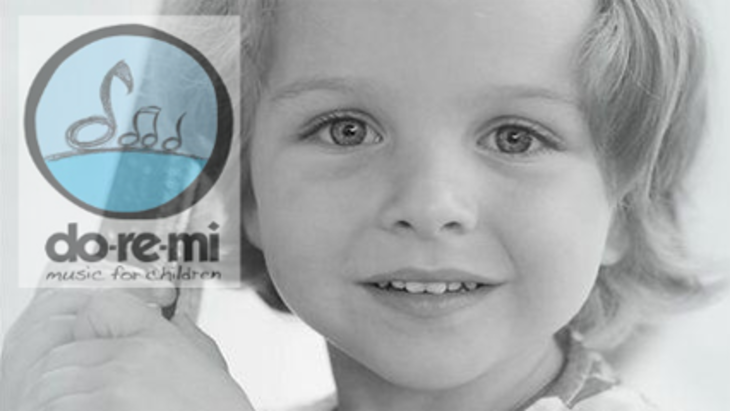 jillsMusic runs music classes for babies, toddlers and preschoolers every Friday in Thornleigh on Sydney's north shore. With the introduction of holiday music workshops you also have fun activities to participate in with your preschooler!

Thornleigh Timetable – every Friday during term
9.30am Babies/Tiny Tots 35 minutes
10.15am Twos 40 minutes
11.15am Preschool 45 minutes

Jill is highly trained, and provides a unique program based on the education, social, physical and emotional needs of the child.

Based on the early childhood curriculum of the Kodaly Music Education Institute of Australia, known as Do-re-mi Music for Children, Jill's classes nurture music in the early years with fun-filled classes that focus on singing, beat, games, rhythm, dance and movement activities to enhance aural development.

Jill is a nationally accredited teacher, Kodaly Music Education Institute of Australia, an early childhood music specialist for children 0–5yrs with over 10 years teaching with Macquarie University Music Program for children. She is a workshop presenter with teacher training and an international conference presenter 2010 and 2011.

Make Music – Share The Joy – Have Fun!

School Holiday Activities
Percussion Play
Song & Rhyme
Story
Craft
Bring Morning Tea
Family & Friends Welcome

​​

Please contact Jill for more info on 0408 203 509 or visit the website.

Reas Jill's musical journey with her baby grandaughter at her BLOG.

Tell them ellaslist sent you!
Reviews
My now 5 year old son has been attending music classes since he was 22 months old. When his music program was cancelled, Jill came highly recommended. We have been with Jill since the start of 2014. Jill allowed my son to settle in to his new class at his own pace. All children are afforded the opportunity to participate and not made to feel wrong if they don't wish to participate at a given time. Jill's style is gentle, encouraging, supportive and joyful. The classes include children with a range of skills, abilities, experience and challenges. Jill's own depth of skill and experience allows her to balance the needs of all and ensure each child feels included and empowered. In addition to musical skills and knowledge, these classes have assisted my son in learning to sit quietly, listen, follow instructions, take turns, engage with others and more. It is a pleasure to attend class each week and watch the children grow in confidence. The only sad part is the long wait during semester breaks when there are no classes :-).
Jill is a fantastic teacher. She encouraging and full of patience. Her curriculum is educational and engaging. I have a Bachelor of music and education, and I think her classes are a fantastic beginning for every child's music education.
My son has Down Syndrome and has been attending Jill's classes for a couple of years now. He loves "Music with Jill" as he puts it. He looks forward to attending and has a great time. Jill understands children, she treats them with respect and allows them to contribute to the class so that they feel it's their class and they are encouraged never forced to participate. She even encourages parents to enjoy themselves. Jill is great, her classes are fun and I recommend this to all families with or without special needs.
Jill is a wonderful teacher who provides a huge variety of engaging experiences and activities that develop musical awareness in very young children. She is an absolute expert in her field and every activity is pedagogically and developmentally sound. Her classes provide a fun and safe environment and the children love her!
Jill's music is absolutely the best thing I have introduced for both my children's development of movement, singing and embracing enjoyment in learning all aspects of musical tones, rhythm, beats, singing and enjoyment. My son, 2, has really benefited from it learning social/group and listening skills, which as every parent would know is a very difficult task to learn for a child. My daughter, 5, attended for 3.5 years and she loved it. It's fun, stimulating, excellent songs/music and Jill is extremely patient and engages with all children. I highly recommend it. My son looks forward to it every week and never stops singing her songs now!
Jill's music has helped my daughter come out of her shell and I believe it has helped build her self esteem and sense of self worth immensely. She is excited about going to music every week. All the children in Jill's class are encouraged to partake and Jill is patient, kind and full of praise for all their little achievements.
My son has been attending Jill's Music Class for 3 years now and loves it. The children are encouraged to participate without forcing them. She shows them so much respect which empowers them giving them a sense of satisfaction. She puts a lot of effort into her classes, it's organised and fun. Children are constantly learning and it doesn't matter what level your child is at the children are all given the same opportunity and made to feel special.
My 3 year old son and I have been attending Jill's Music class for over a year now. He absolutely loves Music class and we will continue for as long as he's interested. As a primary school teacher, I can see that all of the activities Jill uses are developmentally appropriate. Every child is free to participate at their own level and they do! (No pressure!) I have seen my son go from being a shy observer to an active participant in class. I also feel it's greatly benefited his language development/vocabulary, as he's constantly singing the songs he has learned and asking about what they mean! The classes have also been full of other really nice mums :) I highly recommend it.
I highly recommend Jill's classes. Both my children have attended from a young age and I've no doubt that it has provided a fantastic foundation for music in their lives. It is also lot of fun (for parents as well) and a very enjoyable part of our week.
My sons (2yrs & 4yrs) and I have attended Jill's class for 18months - needless to say, we really enjoy it! Jill has a delightful manner with the children, the boys warmed to her from day one and I think a big part of this was due to her expertise with young children and, therefore, the respect she shows them. Our experience has not been of a class where you need to turn up and perform, rather a place to enjoy and participate while learning the fundamentals of music. Jill's class has been as much a class for me as for the boys. I have learnt how I can bring music, in age-appropriate ways, into our home. Most of all, it's a great place to be. I highly recommend it.
Jill's classes are one of the nicest things you can do with your child! I have three boys, 2, 4 and 7 and have tried many of the classes on offer in the East over the past 7 years. The best two wihtout a doubt are Jills Music and Seet Dance (and we love the Ranger activities at Centennial Park too) Jill's class is gentle and calm, the children are mostly enthralled (and when they are not they are gently re-engaged). A huge amount of work obviously goes into preparing the class, as each one is slightly different, with movement and music making and songs. Jill's love of music and children is evident. Best music class you will find.
My son loves these classes! Jill has great rapport with the children and the classes are always a lot of fun