En Pointe Dance Academy: Ballet & Dance Classes (18m+)
En Pointe Dance Academy: Ballet & Dance Classes (18m+)
Kids
Mums & Bubs
Preschoolers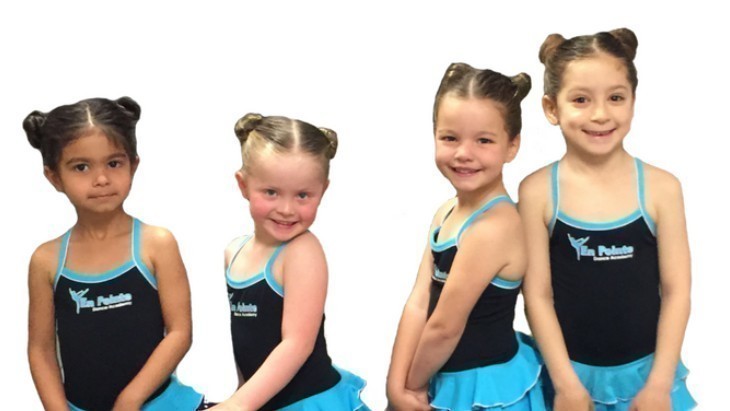 Does your child dance around the house with a big smile on their face? En Pointe Dance Academy's fun and friendly atmosphere will give your child confidence, enjoyment and an opportunity to make long lasting friends! At En Pointe Dance Academy they are passionate about supporting your child in a positive and encouraging environment with dance classes in our purpose built studios in Caringbah.
At En Pointe you are not just a number. Your child will become part of a friendly and inspiring local dance community.
The Petite Pointe Club is En Pointe's preschool dance program, introducing babies, toddlers, and preschoolers to all the wonders of ballet and dance, and providing them with lots of fun experiences as they begin to develop a range of dance skills.
Choose from: Beautiful introduction Teeny Tiny Ballet class, Enchanting Tiny Ballet class, or Engaging Petite Ballet, Jazz and Tap classes, depending on the age of your child.
For older children, En Pointe offers classes in a range of dance genres, including Ballet (R.A.D Syllabi – one of the largest and most influential dance education and training organisations in the world.), Jazz and Tap (Australasian Dance Association), Lyrical/Contemporary, and Musical Theatre.
See the joy in your child's eye as they gain confidence, friendships and feel a part of a community that shares a love of dance!
Book YOUR CLASS NOW!
For more info or to discuss your child's individual needs, call Natalie on 0416 294 153 or send her an email.
Tell them ellaslist sent you!
Reviews
En Pointe Dance Academy with it's principal Natalie, is a great dance school for all ages and levels. We have been happy members since arriving in Australia nearly 4 years ago. My children have thrived there and look forward to every lesson. Filled with great kids, nice, helpful mums and nuturing teachers. I cant say enough good things about it.
Our family feels very lucky to have found En Pointe Dance School. Our daughter has been dancing at En pointe for the last three years and during that time we have seen her dancing, and her love for dancing, develop in leaps and bounds. She loves to go to her lessons every week which we attribute to the fantastic teaching and the other students who all enjoy learning dance together. It is an encouraging environment where children are expected to try their best, and have lots of fun in the process. En Pointe Dance School is the place to be and we recommend it most highly!!
I highly recommend En Pointe Dance Academy! The teachers are absolutely lovely which is reflected in the happy, confident and skillful dancers they create. Miss Natalie and Miss Tiffany both have loads of dancing experience plus early childhood/teaching backgrounds. This means they have the exact skill set required to produce disciplined dancers and critique dance techniques in an encouraging, nurturing and positive way. Smaller classes means that everyone gets personal attention and feels valuable at concert time. Whether your serious about dance or just there for fun, everyone is always encouraged and has the opportunity to shine.