Shake & Stomp at Circle Music: Classes For Toddlers & Preschoolers (2yrs+)
Shake & Stomp at Circle Music: Classes For Toddlers & Preschoolers (2yrs+)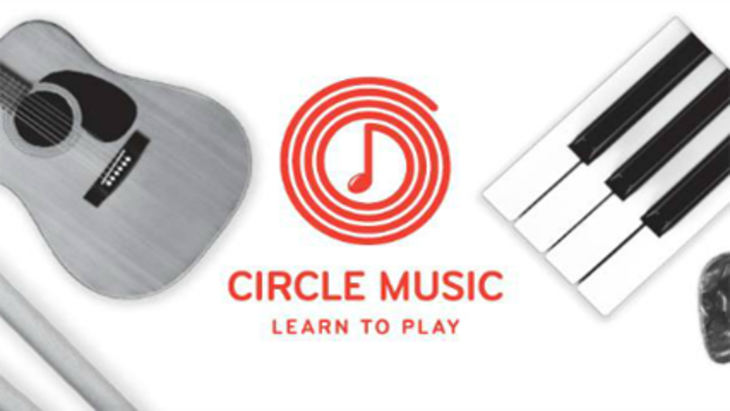 Circle Music is a music academy offering lessons and classes to toddlers, preschoolers, and children of all levels and ages in Botany in Sydney's south eastern suburbs. Lessons are available for guitar, piano, drums, singing, bass, percussion and more.
Shake & Stomp for Preschoolers!
Shake and Stomp is an energetic music appreciation class for kids aged 2-5yrs and their parents. Kids will shake, stomp, shout and move to the beat. Play the djembe and sing along to songs that keep you on your twinkle toes. An imaginative class for preschoolers to enjoy music and play. Parents just might have some fun too!
When?
Sat 9.30am, Monday, Tuesday & Thursday 9.45am (with Angeline the Disco Queen)
PLUS
Thursday 9.45am (with Lindy and DrumsMaster Matt)

How much?
$20 per casual visit ($5 for siblings) or you can purchase 10 visits for just $150.
Contact us to book a place
or just turn up on the day! 
Keep up to date with Shake and Stomp on Facebook.
More about the Circle Music:
Plus there are also jam sessions, group lessons, and early childhood groups on offer. We welcome students ranging from school-aged kids to late teen & mature-aged rock-stars in the making.
For more info please call 02 9316 4573 or email [email protected]. Follow us on Facebook.

Tell them ellaslist sent you!
https://www.youtube.com/watch?v=xzRWf3ZdmAQ&list=PLC8oUQ8tQ3IAXDMKKYRBoQsnDMABOSDWE
Reviews
You know a class is memorable when your toddler sings the songs throughout the week and regularly talks about her experiences in the class. Some of the turns of phrase and actions she learns have become part of our family communication at home. My 4 year old daughter looks forward to Shake & Stomp every week. She adores Angeline the Disco Queen, and her friends in the class.
I have been taking my 3 year old granddaughter to Stomp and Shake classes since the beginning of the year. She absolutely loves singing, dancing, playing different instruments, stomping, spinning and giggling with the other children. Angeline - the Disco Queen, seamlessly brings her skills as a performer and Early childhood teacher to hold the group together and combine lots of fun with learning, in a 'no rules' environment. I have lots of fun too and we leave agreeing that we have had an awesome time. Thank you!!
I found this class with my third little one and I had tried music classes all over the eastern suburbs. Shake and stomp is by far the best. It is original and has a genuine fun feel like no other class I've seen. My little Lady (2yrs) has taught her brother the cool songs and even I have a good time! Do yourself, and your little ones, a favour and go and check out Angeline and the crew.
I have been to many different classes/groups with my kids and I have never felt so welcomed/at home as I do at shake & stomp. It's seriously the best music classes we've ever done with an amazing singer/mum who runs it. My girls can't hardly wait all week til Tuesday comes around. I have a 20 month old and 3yo and they both adore it. Great for all ages! Couldn't recommend it any higher!
Thanks for all the interest in Shake and Stomp. It now has its own Facebook page. Like away ... https://www.facebook.com/ShakeandStomp