Brasserie Bread – FREE kids baking classes (5-12yrs)
Brasserie Bread – FREE kids baking classes (5-12yrs)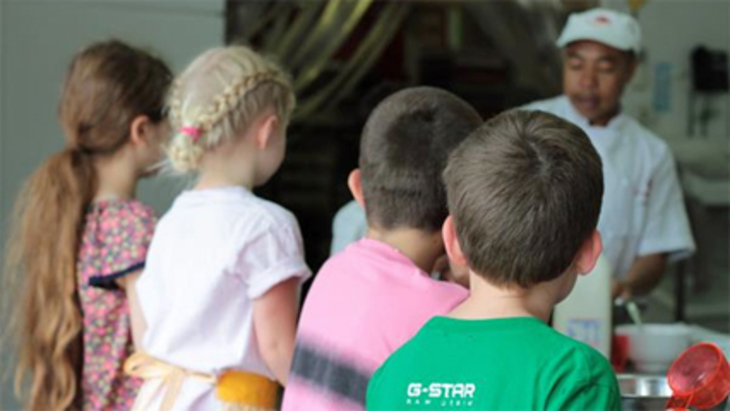 Get the kids involved in their food by giving them the chance to make their own baked goodies at Brasserie Bread's Saturday baking classes. Each child will make at least two fresh baked items to take home (if they last that long!) and have a great time making a mess that you don't have to clean up! What better excuse to sit back in our Bakery Café and enjoy an Allpress coffee and a French pastry or brioche.
Time: Two classes every Saturday at 10am and 12pm. Reservations are essential.
Cost: This course is FREE. Absolutely NO birthday party bookings on this class.
Duration: 1 hour.
Max 10 kids per class (5 – 12 years old). Three children per booking. Group bookings are not allowed. To register for this class please fill out our enquiry form or call Brasserie Bread on 1300 966 845.
Brasserie Bread also runs a school holiday programme and Artisan Baking Workshops for Adults
Have you been here? We'd love to know what you thought! Write your comments below.

Posted Nov 2010
Reviews
I can't rate this place highly enough. My 5yr old daughter and her friend did the workshop today and LOVED it from start to finish. They were taken through baking a focaccia, individual pizzas, and a hot cross bun (no mean feat!) over the course of an hour while my girlfriend and I sat, had brunch, coffee, and chatted outside in the sunshine. The staff were all amazing, friendly, and helpful and even though the cafe was really busy you still felt really well looked-after. The bread here is to die for and there is a substantial brunch/lunch menu and fantastic coffee. You need to book these workshops early though - there is at least a 6 month waiting list, however I got lucky when I rang as there had just been 2 cancellations. Absolutely worth booking, even so far in advance. We will go back there for breakfast/brunch for sure.