Bays ​Gymnastics, Cheerleading and Dance Academy
Bays ​Gymnastics, Cheerleading and Dance Academy
Toddlers
Preschoolers
Kids
Do you love to Dance? Do you love to Cheerlead? Do you love Gymnastics? ​Join one of Bays Gymnastics, Cheerleading and Dance classes and find out how much fun you can have!
Bays Gymnastics, Cheerleading and Dance school offer exciting and innovative classes and cater from toddlers/preschool to secondary age students and above.
Cheerleading
Cheerleading is an excellent sport to take part in for both boys and girls, involving gymnastics, tumbling, stunting and dancing. Cheerleaders aim for the highest standard possible and are expected to show high levels of dedication and talent, sportsmanship and self confidence.
Whilst you are cheerleading you can have so much fun being part of a team and exercising. Cheerleading, like any dance form, has set arm movements, set timings for routines, names for the stunt and jumps and most importantly set rules for performing all these.
Cheerleading is currently the fastest growing sport in the UK - come and train with them and see why…
Dance
Dance is a fabulous way to keep fit and exercise. They work to offer all forms of dance to their clients including ballet, jazz, musical theatre, lyrical, tap, modern, street dance, hip hop and bollywood.
Gymnastics
Gymnastics is such a great way to build your flexibility, control and movement strengthening your core and whole body. Working on physical skills to enhance everyday living and having fun is their ethos.
Their hope is to provide a positive environment in the pursuit of excellence based on the values of pride, co-operation, commitment and dedication.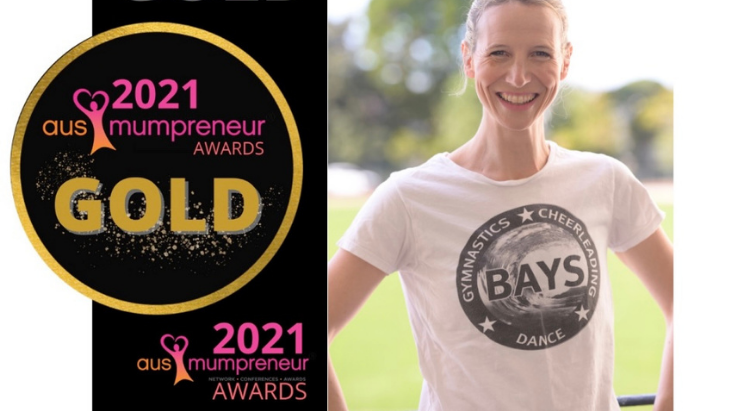 Class Times
Tuesday Academy:
Sherbrook Hall, William Street, Double Bay
10 - 10:45am Toddler gym and dance
11:15 - 12:15 Adult dance and fitness
4:15 - 5:15pm Cheerleading for Primary age
7pm - 8pm Adult dance class
Saturday Academy:

Double Bay Public School, William Street, Double Bay

9.45 - 10.30am 2.5 - 4 year olds
10.45 - 11.40am 5 and 6 year olds
11.45 - 12.45pm 7+ year olds
1pm - 1:40pm Primary Hip Hop and Jazz
2:45pm - 3:45pm Secondary Hip Hop and Jazz
For more information, visit their website.
Tell them ellaslist sent you!