Family Weekend Away Inspiration: Healesville Victoria
Family Weekend Away Inspiration: Healesville Victoria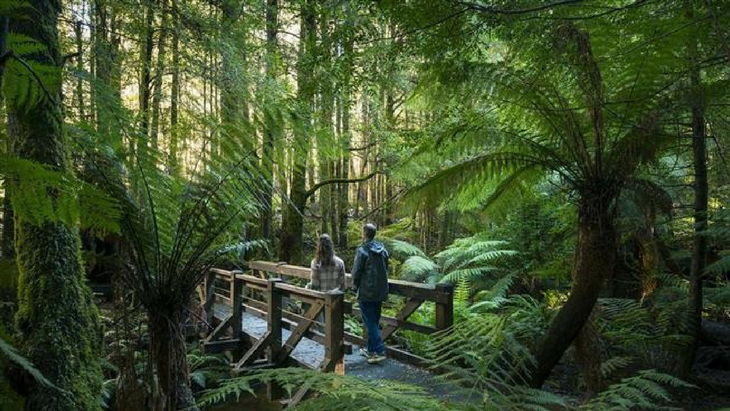 North-east of Melbourne is your next weekend destination: filled to the brim with wineries, excellent food, natural beauty, and family-friendly excursions - you're going to Healesville!
Sitting along the Watts River, Healesville is home to the famous Healesville Sanctuary, Badger Weir Picnic Area, Yarra Valley Railway, Healesville Organic Market, and volunteer-run events such as the Healesville Music Festival, Open Studios, and the Yarra Valley Rodeo.
It's a perfect spot for a quick getaway with the kids and can be as relaxed or as exciting as you want to make it.
We've got the lowdown on where to eat, stay and play on your weekender in Healesville. Check it out!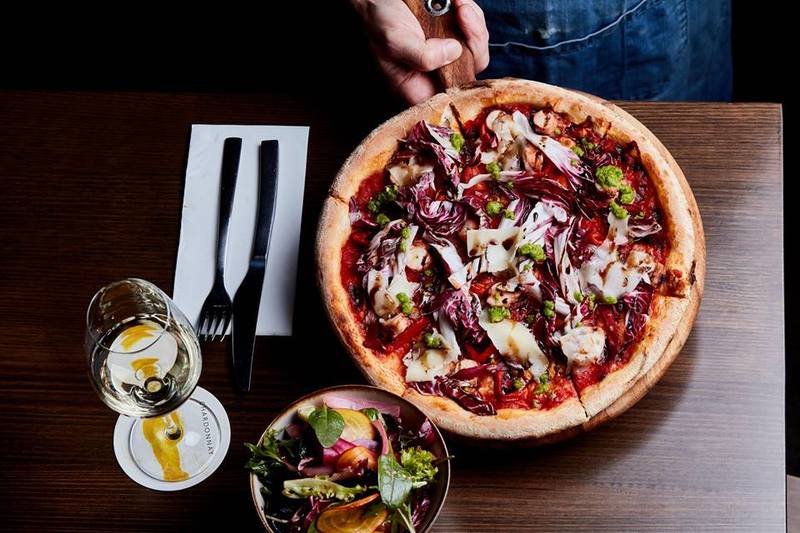 Eat in Healesville
Food's always the first thing on my mind, and if it is for you too, there's plenty of it in Healesville.
Do cafes take your fancy? Try local favourite Mocha and Lime, the cheery Cherry Tree Cafe, Harvest for al fresco salads and sandwiches, Bodhi Tree for out-of-the-ordinary decor and excellent wood-fired pizzas, and fantastic coffee at Essenza.
Restaurants and other eateries you should check out include the Healesville Hotel for fine dining + bar, the incredible TarraWarra Estate for modern Australian, The Old Bullock Dray Cafe Bar and Grill, Paramparaa for Indian, Poppy's Thai, Innocent Bystander restaurant and cellar door, and the RiverStone Estate Winery.
For grab-and-go goods and a pastry paradise, head over to the famous Beechworth Bakery or Wildgrains Bakehouse.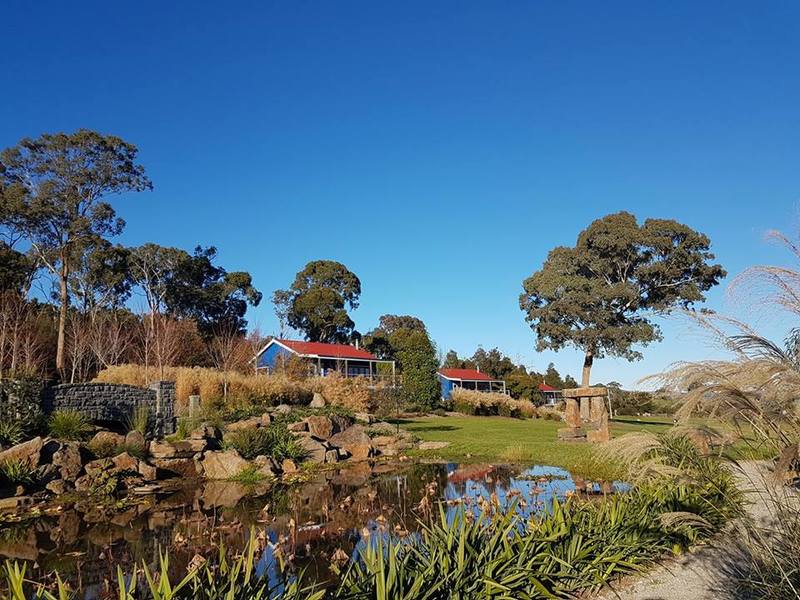 Stay in Healesville
Fantastic accommodation options in Healesville run the gamut from wallet-friendly motels and holiday parks to luxury cottages and estates for hire. You could go as budget or lavish as you please!
A couple of options include: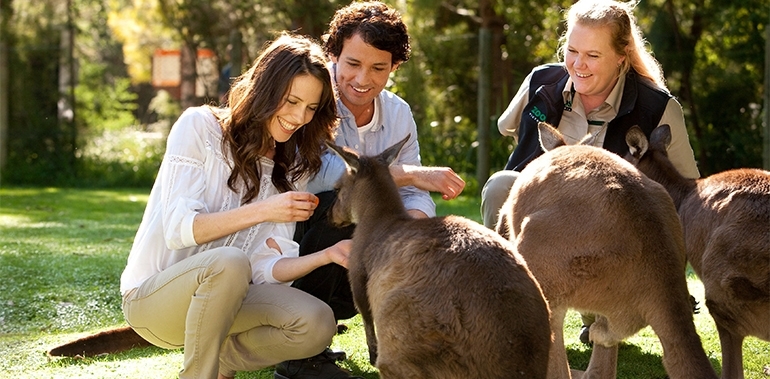 Play in Healesville
Healesville is well known for the Healesville Sanctuary, a nature park with hundreds of native Australian animals displayed in a semi-open natural setting and an active platypus breeding program, but it also has quite a few other nature-goodness trips and attractions for the whole family to enjoy.
The Yarra Valley Railway operates from Healesville Station on every Sunday, most public holidays and Wednesday to Sunday during school holidays so go for a ride on their historic trains through original trails.
Don't miss the TarraWarra Museum of Art for incredible exhibitions and local and international art.
Wander the highways along the Black Spur drive through the mountains of the Yarra Valley.
Take a tour through the wineries of the region, or check out the Four Pillars Distillery.
Marvel at the gigantic rock formation Maroondah Dam and Reservoir Park for gardens with native and exotic trees, the historic Rose Stairway, and native animals, birds and walking tracks.
For more walks, stroll through the Yarra Ranges National Park, hike the Cumberland Walk, or tackle the Bicentennial National Trail
Getting There:
Healesville is 52km north-east of Melbourne and takes about an hour to drive.
Take the Eastern Freeway out of Melbourne, then drive east along Maroondah Highway through Ringwood and Lilydale to Healesville. Turn right into Badger Creek Road, to the township centre.