Top Ways To Save Money When You're Travelling with Kids
Top Ways To Save Money When You're Travelling with Kids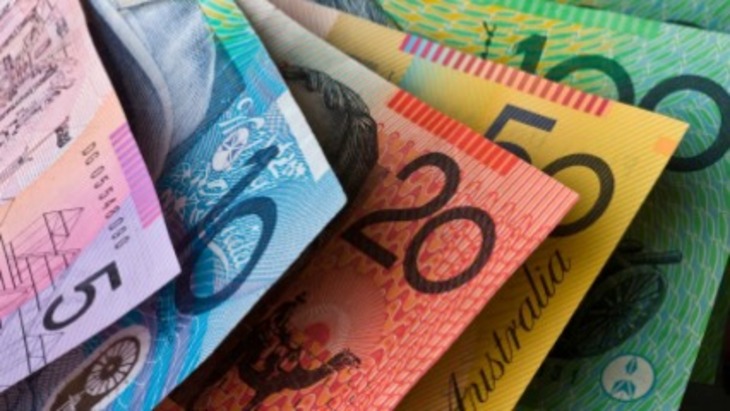 By Phoebe Ackland, ellaslist
We all love the idea of a relaxing holiday or exotic cultural experience overseas, but the cost is what often back pedals on all those lovely plans. Here are some top hacks on how to save money when you travel, to make that trip a little bit more affordable.
1. Stay Loyal To One Airline
If you vow to fly with one particular airline, you'll get more flyer points and a higher status with them which is bound to get you a few free miles or upgrades at some stage. Also, switch to credit cards and loyalty programs that give you miles as points- trust us, they add up, and you will save! Also, a great idea is to start kids earning their own flyer points as young as possible! Sign kids up, and in a few years, they'll already be getting free trips! In terms of flying, you will probably save if you opt for a connecting flight. More hassle, yes, but more money in your pocket also. Fly in and out of the same airport too, if possible.
2. Useful Gifts
Instead of more 'stuff', ask for travel vouchers (like Wotif.com) or cash for birthdays and special occasions. Everyone knows that experiences make the best presents, and the giver will appreciate not having to stress thinking about what coloured coin purse best matches your personality.
3. Timing is Everything
If you are getting leave from work for your trip, ask for time off midweek instead of weekends. Tuesdays and Wednesdays are usually the cheapest times to fly, so you could save 100's! A trip from Tuesday-Tuesday or Wednesday-Wednesday may also cause less disruption to your work week, so asking for time off might be easier if you're clever with the days you choose. Also, fly at less desirable times for the cheapest flight prices- including off-season periods (hard to avoid, we know), and even early morning or late night flights. You'll be asleep on the plane, anyway!
4. Tecchy Budget Busters
Did you know Rome2Rio will show you how to get from destination A to destination B using a variety of methods, and will show you very clearly which is cheapest. On that note – use public transport as much as possible to keep spending low! Also, some money saving apps will help you when you are on the go in a foreign place. Tripadvisor's "near me now" feature will give you some great local restaurants that you can assess via other people's ratings. Always check Groupon for some great deals in the area you're visiting. In terms of phoning home, use free apps like Viber and Skype to avoid huge data roaming fees.
5. Book at the Right Time
According to Cheapair.com, the best time to book flights is 1 – 3-and-a-half months before the departure date, so it helps not to be too early or last minute. If you will be visiting theme parks, museums, etc, check online a few months ahead if they offer early bird discount prices. You might be pleasantly surprised. The best money saving tip we can offer you is: RESEARCH. You might spend hours online, but it will save you a bundle if you make sure you search through a variety of hotels and flight packages, and besides – this is the fun part anyway!
6. Overnight Traveller
Although the thought of an overnight bus or train might not be too appealing, you'll save transport costs between locations, as well as skipping paying for a night of accommodation! If it's at night, you'll sleep anyway, so you'll save a lot of time during the day which means packing in more family fun!
7. Be Accommodation Flexible
Although you may love the luxury, service and extra amenities of hotels, you can save a bundle staying in apartments or other kinds of housing, which can be found for great prices on Airbnb. A great idea is to invite a family or friend group (preferably with kids) along with you! If you rent a house together, splitting the bill will cost a whole lot less than hotels. You can also split the costs of babysitters if the adults want to get away without the kids or each take turns to mind the kids while the one couple goes out on the town. In addition, the kitchens that come with houses or apartments will allow you to save money cooking where you're staying rather than eating out for every meal. Also, if you do opt for hotels, try to choose hotels in towns that are near, rather than in the heart of, the popular centre. Hotels in those outskirts, although not far away, will usually be a lot cheaper.
8. Be Food Conscious
Just like in Sydney, eating out can be expensive. We recommend buying fresh food from cheap local markets and stalls and having a picnic! It's a great way to try the best local food has to offer, and picnicking gives you a great opportunity to enjoy the scenery and vibe of a new location. Plus, you can stay as long as you like! If you're opting for a rental apartment or house, then take advantage of the kitchen facilities and cook at home for a couple of meals! Also, dinners out are usually more expensive than lunch, so have a BIG lunch!
More From Family Travel
The Best Family Resorts in Fiji
Top Family Resorts on the Gold Coast
Australia's Most Beautiful Campsites
Have you signed up to our newsletter? Join ellaslist to get the best family and kid-friendly events, venues, classes and things to do NEAR YOU!