Top 62 Family-Friendly Activities to Do on the Gold Coast
Top 62 Family-Friendly Activities to Do on the Gold Coast
Pregnancy
Mums & Bubs
Toddlers
Preschoolers
Kids
Teens
Family
Parents Only
All Ages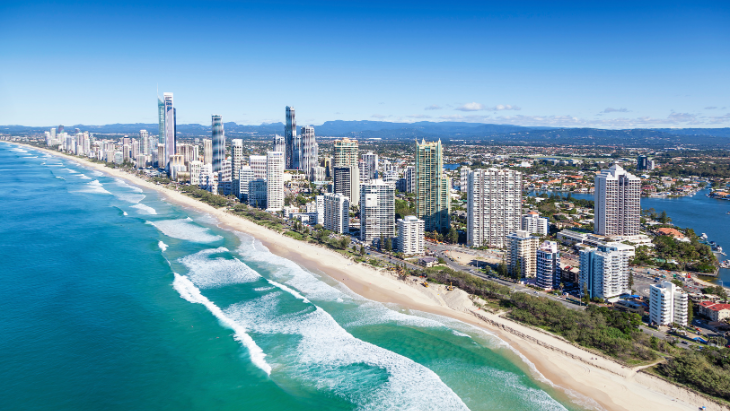 Are you dreaming of a spectacular getaway to the glorious Gold Coast for the upcoming school holidays? Or are you already there, basking in the sun and looking for exciting adventures to entertain the little ones?
The Gold Coast is your ultimate amusement park! It's a place bubbling over with activities and family memories waiting to be made.
Sun, Fun, and Family: Your Ultimate Gold Coast Adventure Guide!
We've worked with our friends at Experience Oz to create this family-friendly holiday planning companion. Here to assist you in crafting the most fabulous holiday plan, tailored to your budget, family size, and craving for adventure.
Whether you're an adrenaline enthusiast, a nature lover, or someone who wants to relax and unwind, we've got something for everyone to ensure your Gold Coast experience is nothing short of extraordinary!
Our first Tip? Experience Oz offers the best value for family activities, ensuring your trip is both fun and affordable. If in any doubt, make sure to head to the Experience Oz website when planning your day time.
Please note: General Age Guidelines
Theme Parks: Usually have attractions suitable for all ages, but some rides may have height and age restrictions.
Cruises: Typically suitable for all ages, but infants may require special accommodations.
Dinner Shows: Generally suitable for all ages, but some may have content more appropriate for adults.
Wildlife and Nature: Suitable for all ages.
Adventure and Sports: May have age, height, and weight restrictions, typically more suitable for older children, teenagers, and adults.
City Tours and River Cruises: Suitable for all ages.
Observation and Views: Suitable for all ages.
Theme Parks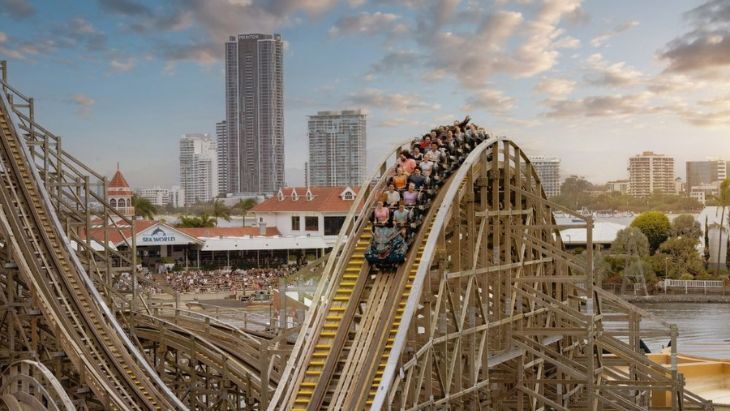 Ready for a rollercoaster of fun? Discover the ultimate family-friendly experiences with this brilliant selection of theme parks! We've got you covered whether you're seeking adrenaline-pumping rides or enchanting attractions. Enjoy the thrills and spills at delightfully cheaper prices than the gate price, and with flexible ticket options to accommodate every budget and holiday duration. It's all about maximising your joy and minimising the hassle.
Water Sports

Make a splash with exhilarating water sports activities, perfect for adventure enthusiasts and families alike! Whether you're into high-speed jet rides or serene snorkelling tours, we have options to suit every taste and budget.
Dive into packages ranging from 1 to 2.5 hours, tailored to your adventure appetite. It's time to embrace the aquatic thrill and explore the wonders beneath the waves. So, grab your swimsuit and surf through the list, where unforgettable aquatic adventures and splashes of fun are waiting to be discovered by water lovers of all ages.
Indoor Activities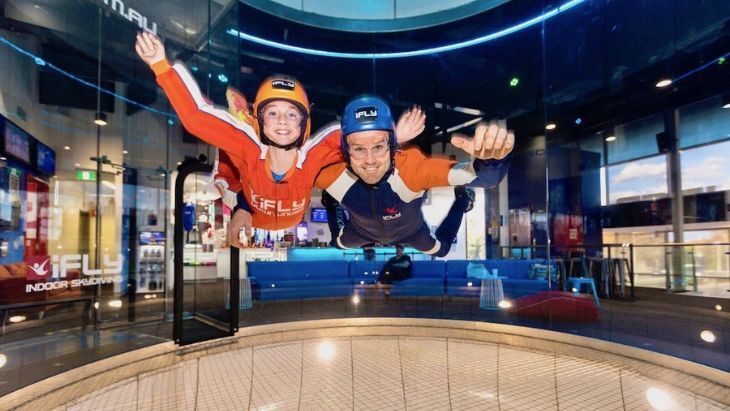 Seeking a respite from the sun? Explore a myriad of indoor activities, offering a refuge filled with entertainment and relaxation. Whether your family is drawn to the mysteries of museums or the excitement of escape rooms, there are endless options to cater to all ages and preferences. It's ideal for families to unwind, let the children discover, and perhaps acquire new knowledge. So, for those desiring a break from the outdoor fervour, delve into our curated selection, where a world of indoor enchantment and serene escapes await every family
Tours
Whether you prefer half-day excursions or full-day adventures, there are a variety of options to suit every family's schedule. Explore breathtaking landscapes, encounter unique wildlife, and immerse yourself in local cultures.
Other Attractions
Uncover a world of excitement with our eclectic mix of attractions! From wildlife sanctuaries to surfing lessons, this list provides activities to satisfy every curiosity and interest. Discover hidden gems, learn new skills, and create unforgettable memories.
Observation Decks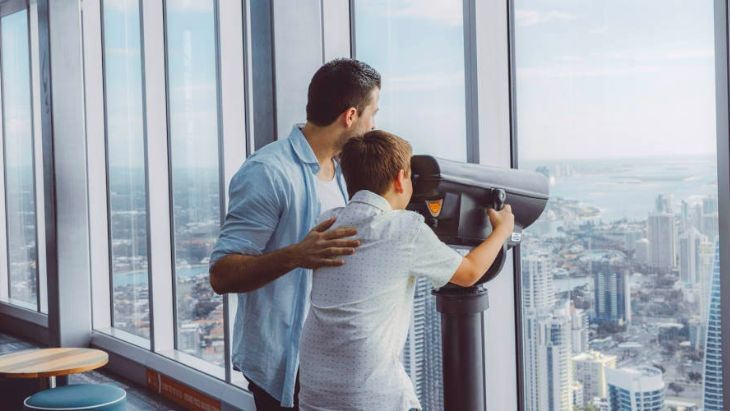 Elevate your perspective with this selection of observation decks! Experience panoramic views, witness stunning sunsets, and gaze at the twinkling city lights.
Local Tips
Explore the Great Outdoors:
Coomera Circuit Hike: For those who love hiking, the Coomera circuit is a must-try. It offers gorges, waterfalls, creek crossings, valley views, and an abundance of wildlife. It's approximately 18km long and can be completed in around 4-5 hours. It's manageable for beginner hikers and offers several spots for basic rock hopping across creeks.
Springbrook Adventure: Another recommended hiking spot is Springbrook. However, you would need a car or a ride-share to get there. It offers a variety of trails and stunning views. Warrie Circuit is a good walk to start with, but there are plenty of other options available at Springbrook.
Water Adventures:
Kayaking in the Broadwater: Rent a kayak in the Broadwater and explore the area. However, it's advised to avoid weekends due to high traffic on the water.
Snorkel/Dive at The Spit: The Spit, located on the other side of the Broadwater, is a popular spot for snorkelling and diving.
Relax at the Beach:
Burleigh Heads and Coolangatta: Burleigh Heads is not only great for food, bars, and cafes but also offers a beautiful beach and headland track. Coolangatta is another recommended beach, especially for those staying in the southern end of the coast.
Tallebudgera Creek: A bus or car can take you to this lovely spot, ideal for a walk along Palm Beach.
Entertainment and Shopping:
Theme Parks: The Gold Coast is home to several theme parks like Movieworld, Wet n Wild, and Seaworld. A 3-day pass is recommended to explore them all.
Shopping at Pacific Fair: For shopaholics, Pacific Fair offers a huge shopping centre with high-end designer shops, cute boutiques, and other popular Aussie stores.
Gamble at The Star Casino: For those who enjoy a bit of gambling, The Star Casino offers beautiful restaurants and nice drinks along with the gaming experience.
Transportation Tips:
Rent a Lime Ebike: To get around the Broadwater area and down to The Spit, you can rent a Lime e-bike.
Use Tram and Go Card: The Tram can be used with a credit card/phone, but for the bus or train, you need a Go Card available from Newsagents.
The Tram can be used with a credit card/phone, but for the bus or train, you need a Go Card available from Newsagents.

More Holiday Reads
Affordable Family Adventures: Your Ultimate Guide to Budget-Friendly Activities on the Gold Coast
Sydney Staycation on a Budget: Fun-filled Adventures for Families with Young Children
Unlocking Cairns on a Budget: A Family Travel Guide You Can't Miss

Have you signed up to our newsletter? Join ellaslist to get the best family and kid-friendly events, venues, classes and things to do NEAR YOU!