Time Off In Terrigal With A Toddler
Time Off In Terrigal With A Toddler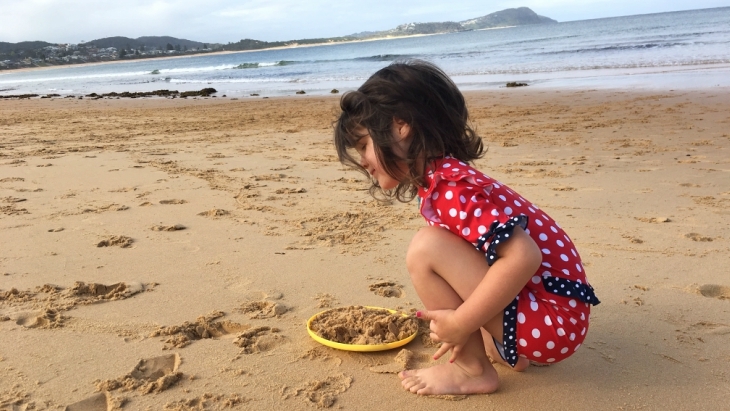 By: Susan Schwager, ellaslist
Family life gets busy. Schedules, pick-ups, drop-offs, activities and not a lot of downtime. Having a weekend with nothing planned is a dream come true! So when the chance arises, the best thing to do is to get away from it all! Terrigal is an easy hour and a half drive from Sydney, perfect for a couple of nights or with plenty to do over a week. Once you are there it really does feel like you are on holidays. The pace is slower, the air feels cleaner and the biggest decision is, pool or beach?
We stayed at the Crowne Plaza Terrigal and the location is perfect. With Terrigal Beach across the road, you don't need to contend with finding parking, crazy crowds and carting all of your stuff. Beach towels are provided so you don't need to bring your own and if you book on the Family Getaway Package there is a beach pack with buckets, spades and a Frisbee included in the hotel room!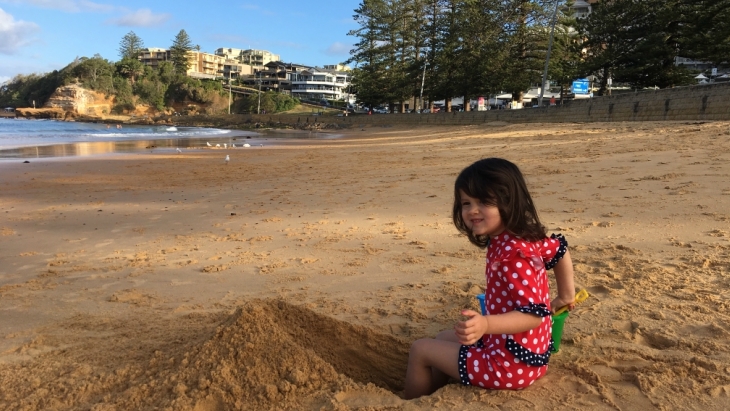 Life's A Beach
Terrigal Beach is one of the best-known beaches on the Central Coast as it's clean and beautiful. The beach is patrolled every day from October long weekend until the end of the April school holiday break. A 5-minute walk up and around the corner to the south end is Terrigal Haven, a quiet spot for a picnic and a play with the pelicans or a swim in the ocean pool.
The main street is filled with cafes, restaurants, and boutique shopping gives a cosmopolitan vibe and makes it convenient for a snack or meal.
The family room is perfect, there are 2 queen sized beds, ample room to play and if you are keen for some down time the Family Getaway Package also offers unlimited in-house kid's movies. During the school holidays, they also offer the Kid's Zone. Perfect for a date with your partner while away! The kids club offers games, entertainment and craft activities for children aged 5 – 12 years, completely supervised.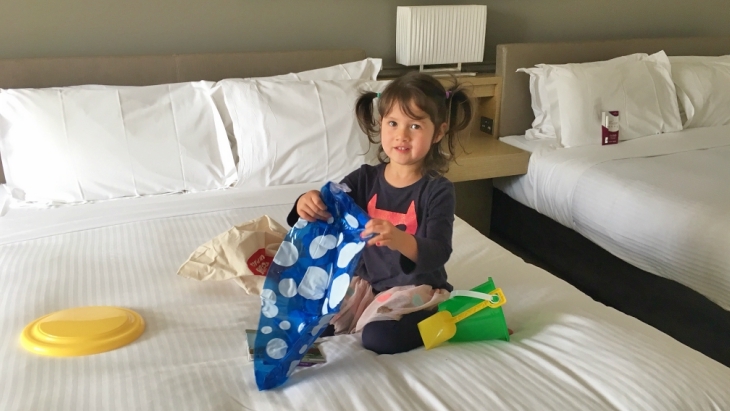 Waterfront Pool
The hotel pool reminds me of the resort pools in Fiji. Overlooking the beach it's easy to forget you're so close to home. The pool water temperature is perfect and there were plenty of banana chairs to lounge on. It was adjacent to the gym, sauna and most importantly for swimming children - the bathrooms! Pool towels are provided and the pool noodles made it a lot of fun.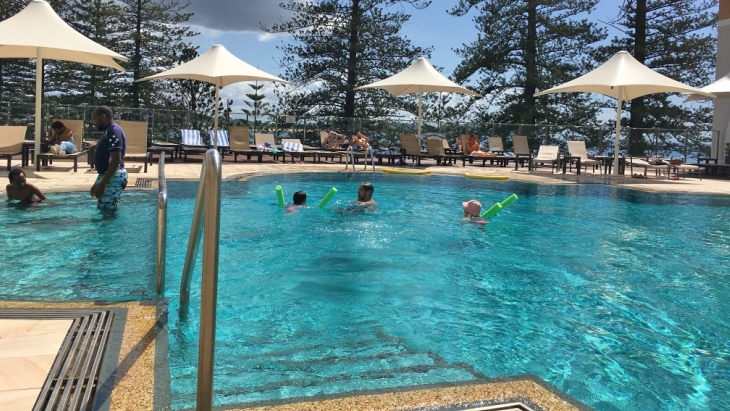 Where To Eat
The best thing about holidays is not having to cook...and clean up! Seasalt, the in-house restaurant offers a full buffet breakfast and as expected, over eating will occur! The babycino and coffees passed our Sydney-sider taste buds in terms of a "good" coffee and there were was plenty of food to choose from hot eggs, bacon, toast, pancakes to fresh fruit, yoghurt, cereals and fresh juices.
At night Seasalt has a more fine dining vibe with beautifully presented food and amazing service yet Miss 3 was made to feel welcomed and the other kids in the restaurant also looked relaxed. We had seats by the window overlooking the beach. We had the seafood platter which had an array of hot and cold options with fresh crab, oysters and prawns and beautifully cooked soft shell crab, calamari and different fish options. Miss 3 enjoyed a spaghetti Bolognese which was full of flavour.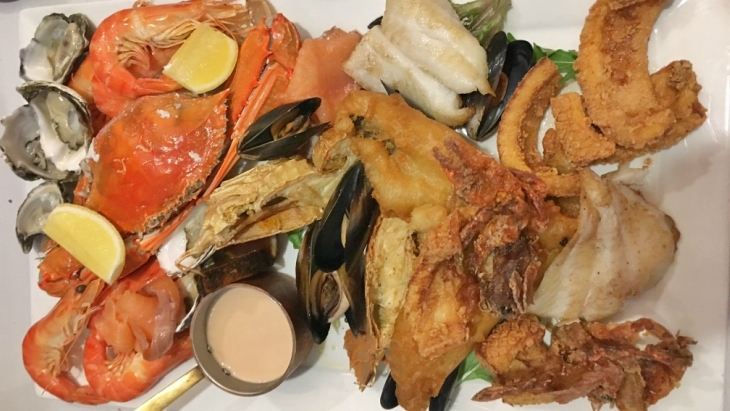 If you are driving around and are after a great place, make your way to Bombini. We ate in the bar which is more casual but the food quality is 5 star. We ordered the Salumi pizza which had organic hand made dough. The kid's pizza is just as amazing Miss 3 had the prosciutto pizza. The absolute must order is the pumpkin salad, honestly hands down, the best ever! It's half a butternut pumpkin, roasted with honey and hazelnuts with gorgonzola cheese. I have since tried to replicate it at home but it's just not the same without being roasted in the pizza oven. For dessert, the pannacotta with rhubarb and strawberry compote with Moscato jelly is better than it sounds! Miss 3 thoroughly enjoyed her house-made gelato.
Another top pick would be The Tame Fox. Next door to Erina Fair, look for the "Industry Grounds" sign. Similar to the Grounds in Sydney, it offers a great food selection from poke bowls to burgers and of course, you can get up and close to the resident farm animals! Downstairs from the cafe, there is a large pen with a miniature pony, miniature pigs, goats and sheep.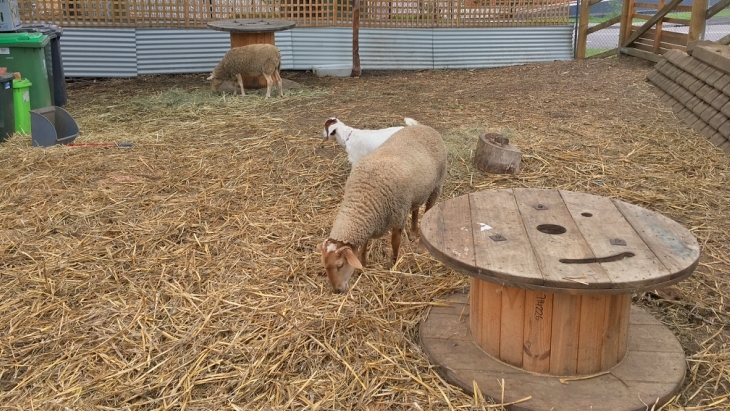 Things To Do
Avoca Markets
There is plenty to discover in the area within a short drive. We came across Avoca Markets which is on the last Sunday of every month. Fantastic markets with great shady trees to sit and eat under, a variety of food and artisan products as well as clothing as handmade gift stalls. There is also a small playground within the markets.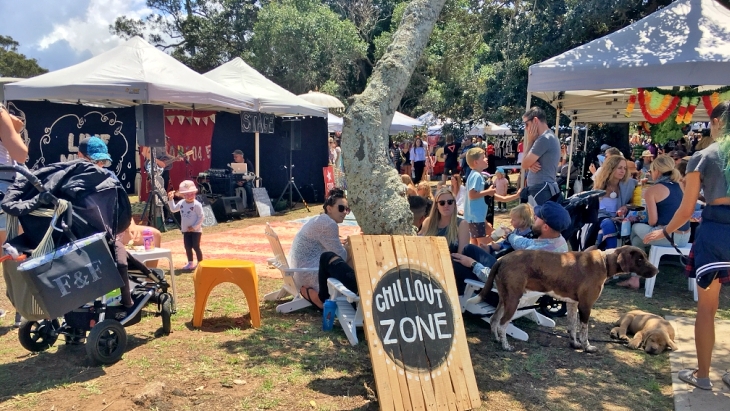 Avoca Lake
The markets are along Avoca Lake, where you can choose to hire a range of different aquatic gear including kayaks, stand up paddle boards and paddle boats. The 3 of us hired a paddle boat from Aqua Fun for half an hour. It was impromptu and so much fun with fish jumping up out of the water. There is a small beach you can paddle out to. You don't need swimmers as you remain mostly dry if you remain paddling on the boat.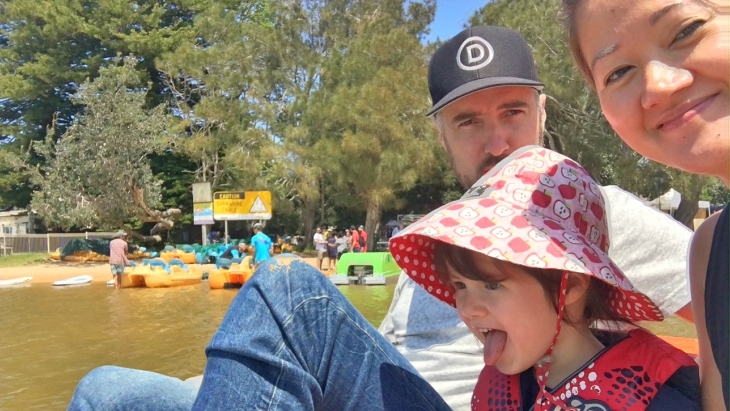 Next time we will also explore Somersby Waterfalls. It looks spectacular and being able to have a dip under the waterfall spray looks like a lot of fun. Exploring the lush rainforest and having a picnic lunch.
For car lovers make a visit to Gosford Classic Car Museum the largest car museum in the Southern Hemisphere. Fans of Pixar's Cars movie will be thrilled to see real-life versions of their favourite characters.
The little weekend getaway did us all a world of good. We felt re-energised, escaping the daily grind. Back to the Sydney hustle and bustle, one thing I will do is schedule a quarterly weekend getaway. It gives us something to look forward to, to spend quality time together and to recharge and best of all it's super easy!
Have you signed up to our newsletter? Join ellaslist to get the best family and kid-friendly events, venues, classes and things to do NEAR YOU!