Here's Why You Should Take The Road Less Travelled
Here's Why You Should Take The Road Less Travelled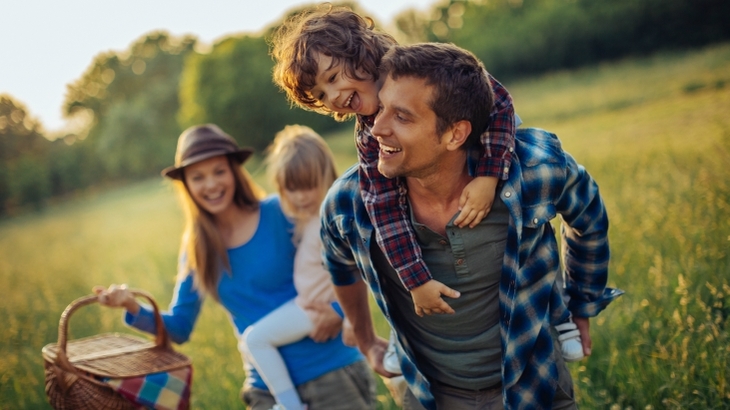 By Hayley Dean, ellaslist
Call me crazy but I believe taking long road trips with the kids is truly not just about the destination and it's certainly not about getting there as fast as possible.
Taking a road trip is all about the journey itself.
Discovering, learning, exploring and breathing in the parts of Australia you may have heard of, let alone visited before. A road trip is a journey to your soul; it awakens the sleeping sole and it fires the belly of curiosity. Yes, even with kids.
During these summer holidays, I challenge you to veer the car left to take at least one tourist drive exit. They're the brown signs you often see but always ignore along the freeway. Why? Because there are so many benefits in doing this!
Discover Something New
Firstly, because you will discover something new.
Australia's towns and communities are rich in history. We get so caught up in Sydney based activities that we often forget about the original owners of this land and the European settlers who later developed it. Bushrangers, battles, battlers and beauties; Every town has a story to discover.
I adore driving through a place for the first time and discovering something quirky for the area like the Japanese Gardens in Wellington (NSW) or the gifted Greek marble statue in Alexandria (country VIC) or even one of Australia's famous big things! This is what makes the road trip so special. Take the time to enjoy it, don't rush. Allow enough time from the start.
Parks, Not Parking Lots
Secondly, families just like yours growing up in them which means they are full of much-loved parks, playgrounds and eateries; not trucks, carparks and servos. Kids of all ages need to run and the best way to do that safely is in the great outdoors, but at a packed service station along the highway that may or may not have picnic tables next to the semi-trailers and toilets. On a recent trip to Melbourne, we took the brown tourist exit and discovered the stunning town of Buxton in Victoria. The town park was fantastic; play equipment, climbing wall, tennis courts, very clean loos/showers, a BMX bike track, walking maps and a natural flowing river with trout jumping left, right and centre. We stayed for hours! I had never heard of the town prior and I know I will never forget it. I'd love to go back there on holiday one day.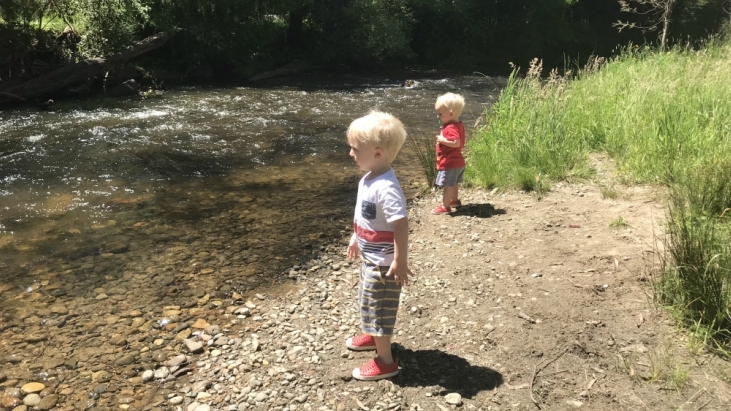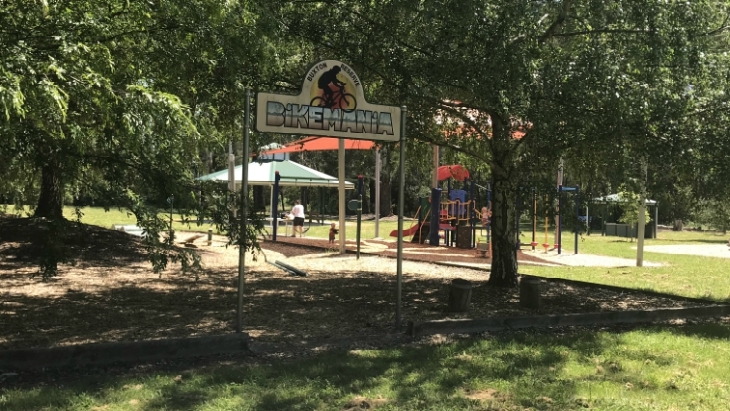 Boosting The Economy
Those familiar families are also the owners of the local cafes, supermarkets and corner stores. Unlike big cities, big business doesn't run the town, the people who live there do. Every ice cream, coffee and sandwich you buy goes directly towards helping local families put their kids through school. Wouldn't you rather make a difference to someone's life just by taking a different route?
Say Bye Bye To Boring
Although sometimes choosing to take these "brown roads" does add to your travel time, you will find it much more enjoyable. The freeway is boring and predominately void of any sort of scenery. Take the back roads and you'll find yourself driving through the winding roads of a National Park one moment, then engulfed by giant gums and wild brush the next. It's hard to get bored with such breathing taking environments right outside your window.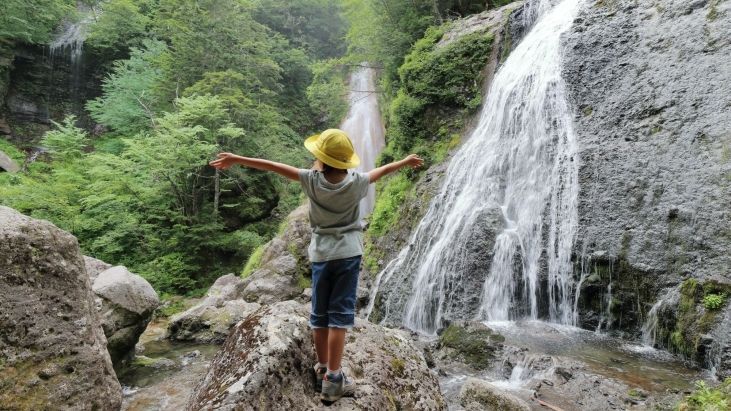 Make New Friends
And finally, I guarantee you'll make a new friend. I know I always do. You are away from home so step out of your comfort zone and try someone new. Strike up a conversation with that other family in the park. Ask the café owner how long she has owned the place or the shopkeeper how much the town has changed over the years. The conversation is bound to be enjoyable. Of course, they will know the best coffee in town, how to get to so and so or where to grab more nappies. I've never known anyone yet not to be proud to show off where they live and want you to enjoy it too.
And if you do happen to take the same road home, I bet they will remember you. Friendship cemented.
A holiday should relax you. The road trip will enrich you.
Enjoy it.
Accept the challenge and tell us where you went!
Have you signed up to our newsletter? Join ellaslist to get the best family and kid-friendly events, venues, classes and things to do NEAR YOU!