Why Port Douglas is Your Next Budget-Friendly Family Getaway
Why Port Douglas is Your Next Budget-Friendly Family Getaway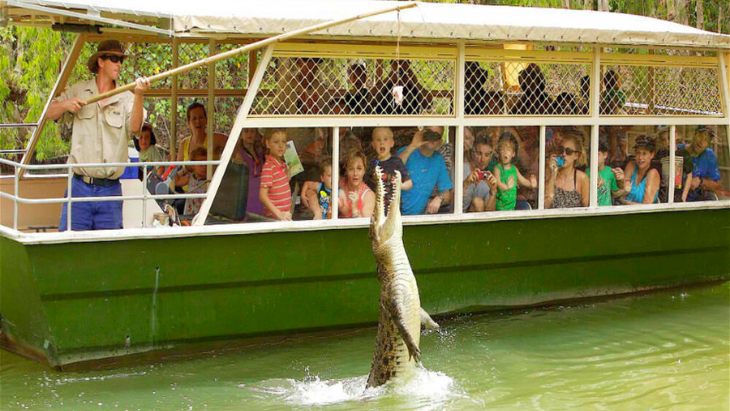 Port Douglas is a tropical paradise that offers the perfect blend of relaxation and adventure for families. Nestled between the Great Barrier Reef and the Daintree Rainforest, this destination is a haven for nature lovers.



But let's face it, planning a family vacation can be overwhelming, especially when you're short on time and money. Don't worry, we've got you covered!
Port Douglas: Your Ultimate Family Getaway on a Budget
Port Douglas offers a range of budget-friendly activities that don't compromise on fun or experience. From snorkeling in the Great Barrier Reef to exploring the ancient Daintree Rainforest, there's something for everyone.
Plus, with various package deals and discounts, you can make the most out of your trip without breaking the bank.
Local Tip: "Don't miss out on the smaller reef tour boats like Calypso for a more intimate experience. They take you to multiple reefs, offering a richer experience than the larger vessels."
Best Time to Visit Port Douglas
While Port Douglas is a year-round destination, the best time to visit is from May to September when the weather is cooler and less humid.
However, if you're looking to avoid the crowds, consider visiting in the wet season. Just be prepared for some rain and have a flexible itinerary.
Local Tip: "August is the sweet spot for weather, but if you're visiting in the wet season, don't fret. The warm rain and humidity offer an experience unlike any other."
The Best Activities by Age Group For Families in Port Douglas
Toddlers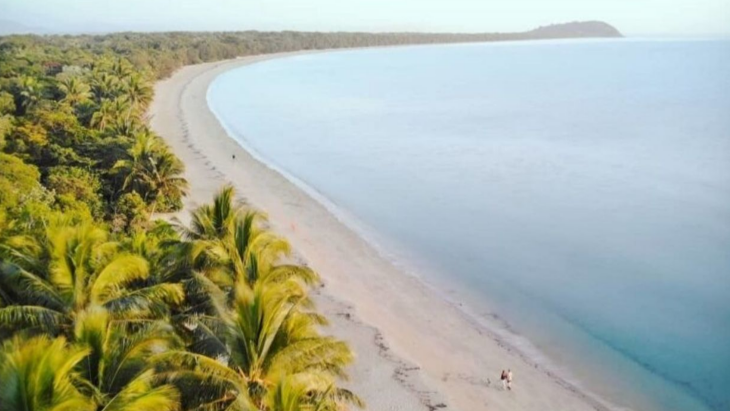 Four Mile Beach Frolic
Let your toddlers enjoy the sun, sand, and sea at Four Mile Beach. It's a safe and fun environment for the little ones.
Price: Free
Wildlife Habitat
Get up close and personal with native Australian animals. It's educational and fun for toddlers and a full day of fun!
Price: From $43 for kids
Learn more.
Kids (5-9)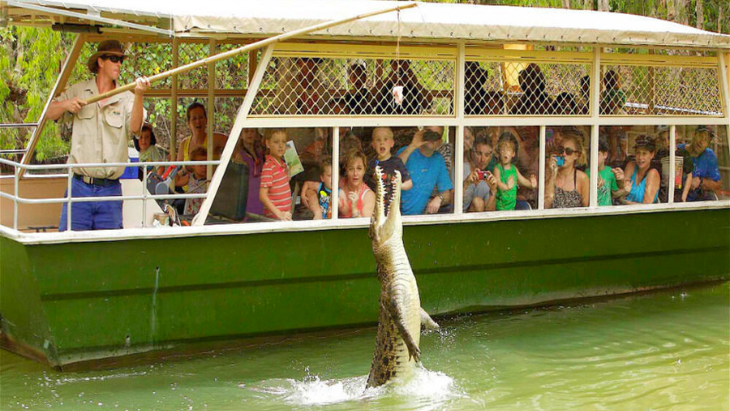 Hartleys Crocodile Adventures
There is no better place to see crocodiles in Australia, your kids will never forget this one!
Price: From $45.00
Learn more.
Mossman Gorge:
Take a walk through the ancient rainforest and enjoy a refreshing swim. There are many easy self-guided tours perfect for kids.
Price: Free and priced activities.
Learn more.
Pre-teens (10-12)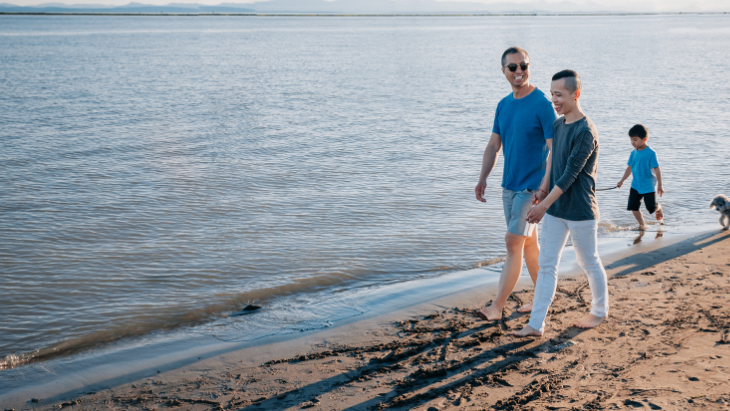 Treetop Adventures
Let your pre-teens enjoy a thrilling experience among the trees.
Price: From $139
Learn more.
Daintree River Cruise
Explore the river and spot crocodiles in their natural habitat.
Price: From $35
Learn more.
Teens (13-18)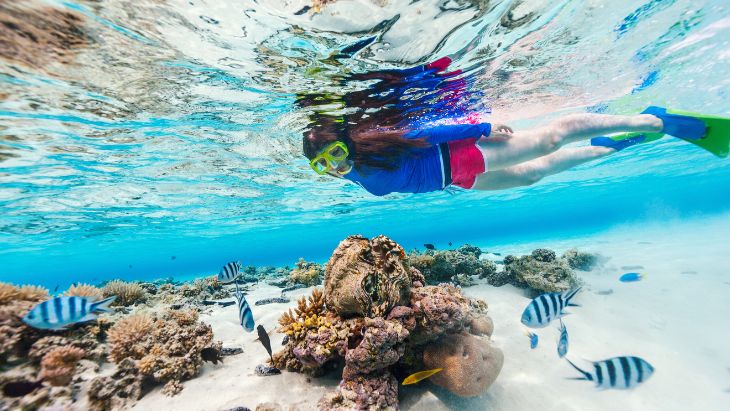 Skyrail Rainforest Cableway:
Enjoy breathtaking views of the rainforest canopy.
Price: From $93 for teens
Learn more.
Reef Tours
For adventurous teens, this tour offers snorkelling and diving options.
Price: From $179 for teens
Learn more about Reef Tours.
Local Tip: "Hiring a car is almost a must to explore the region fully. It gives you the freedom to visit places like Cape Tribulation and Mossman Gorge."
Accommodations and Dining
For budget stays, look for family-friendly hostels and camping sites. As for dining, the Central and Courthouse offer great, affordable pub food, while Fresq and Toast are perfect for breakfast.
Local Tip: "Book your restaurants in advance as they get pretty full, especially during peak seasons."
More Insider Tips
Weather: Be prepared for sudden weather changes. Carry raincoats and umbrellas.
Wi-Fi: Most places offer free Wi-Fi, but it's best to download maps and other essential information beforehand.
The Best Value Bookable Experiences For The Whole Family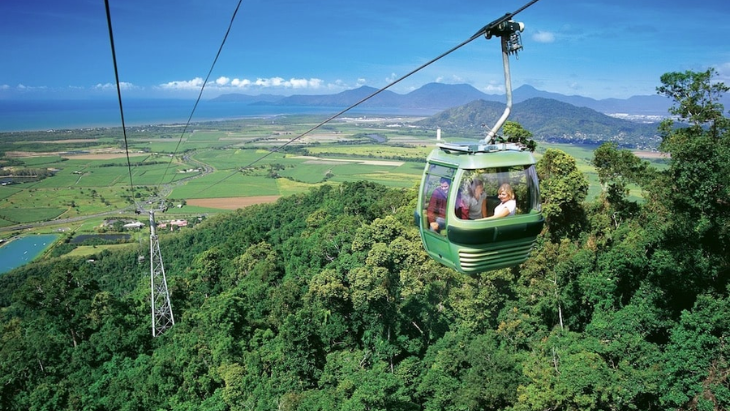 Reef Tours
Explore the underwater wonderland of the Great Barrier Reef with family-friendly reef tours. Perfect for all age groups, these tours often include snorkeling, diving, and glass-bottom boat rides. Whether you're a first-timer or a seasoned diver, the reef tours offer something for everyone. Learn More
Cultural Tours
Immerse yourself in the rich indigenous culture of the region with cultural tours. Hosted by the local Kuku Yulanji people, these tours offer a deep dive into the traditions, art, and history of the area. It's an educational and eye-opening experience that's perfect for kids and adults alike. Learn More
Skyrail and Scenic Railways
Take to the skies and tracks with the Skyrail and Scenic Railways. Glide over the lush rainforest canopy in a cable car and then hop on a historic train journey through picturesque landscapes. It's not just a ride; it's an adventure that offers stunning views and a touch of history. Learn More
General Tours
From exploring the Daintree Rainforest to cruising along the Mossman River, general tours in Port Douglas offer a variety of experiences. Whether you're into nature, adventure, or simply want to relax, there's a tour for you. Want a deeper understanding of the beautiful place we call home, why not learn from their traditional owners? You'll find the Indigenous Tours perfect for you. All tours are flexible and can be tailored to suit families with kids of different age groups. Learn More
So, what are you waiting for? Pack your bags and head to Port Douglas for an unforgettable family vacation!
More Holiday Reads
Affordable Family Adventures: Your Ultimate Guide to Budget-Friendly Activities on the Gold Coast
Sydney Staycation on a Budget: Fun-filled Adventures for Families with Young Children
Unlocking Cairns on a Budget: A Family Travel Guide You Can't Miss

Have you signed up to our newsletter? Join ellaslist to get the best family and kid-friendly events, venues, classes and things to do NEAR YOU!