Unlocking Cairns on a Budget: A Family Travel Guide You Can't Miss
Unlocking Cairns on a Budget: A Family Travel Guide You Can't Miss
Toddlers
Preschoolers
Kids
Teens
Family
All Ages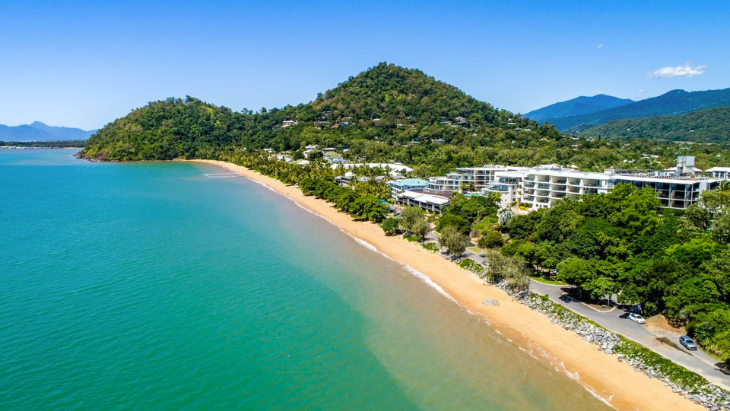 Ah, Cairns—the gateway to the Great Barrier Reef and the Wet Tropics Rainforest, both World Heritage attractions.



But let's face it, the only thing "great" and "wet" about family vacations is often the hole they burn in your pocket and the tears of frustration.
Fear not, busy families! We've got the lowdown on how to make the most of Cairns without breaking the bank.

And who better to guide you than local parents who've been there, done that?
How Cairns Makes Family Travel Affordable and Easy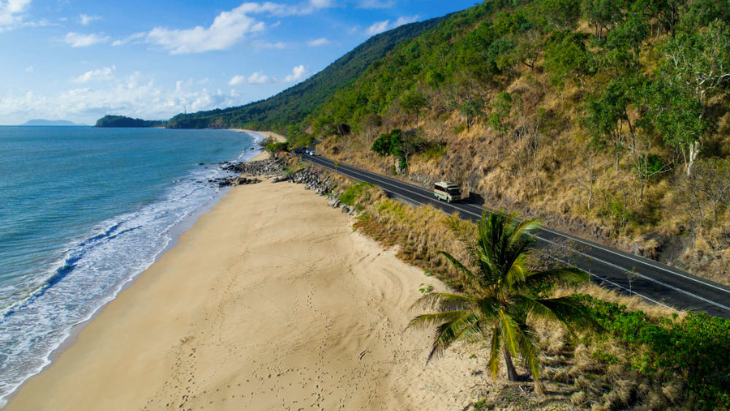 When it comes to family travel, our survey reveals that the two major obstacles preventing families from hitting the road are money and time. But don't let these common hurdles deter you.

Our first tip? Experience Oz offers the best value for family activities, ensuring your trip is both fun and affordable. If in any doubt, make sure to head there first.
Cairns offers a wealth of natural beauty that can be enjoyed without emptying your wallet or requiring an endless amount of free time. Local parents who have explored every nook and cranny of this tropical paradise assure us that there are plenty of budget-friendly, time-efficient options to keep the whole family entertained. So, put those travel concerns to rest; Cairns is a destination that caters to families looking for both adventure and affordability.
Local Parent Tip: "Cairns is surrounded by natural beauty that doesn't cost a dime. Think Crystal Cascades and Palm Cove beach. Your kids can have a blast, and your wallet won't even notice."
The Best Time to Visit Cairns
Best Time: May to September (Dry season) + Spring School Holidays.
If you're planning a family trip to Cairns, timing is everything, especially when you're on a budget. While the dry season from May to September is generally considered the best time to visit, don't overlook the spring school holidays as an excellent travel window.
During this period, Cairns offers a perfect blend of pleasant weather and fewer crowds, allowing you to explore the Great Barrier Reef and the Wet Tropics Rainforest without the tourist rush. Plus, many local attractions and accommodations offer special deals for families during the school holidays, making it an ideal time for an affordable, crowd-free getaway.

Local Parent Tip: "Visit during the shoulder months of May or September. The weather is still great, but the tourist crowds are thinner. Plus, you can score some off-peak discounts."
What to See and Do by Age Group

Toddlers
When it comes to entertaining toddlers in Cairns without breaking the bank, two local hotspots come highly recommended by parents who've been there and done that.
First on the list is the Cairns Esplanade Lagoon, a free and toddler-friendly oasis where your little ones can splash around to their heart's content.
Not far from there is Muddy's Playground, another free attraction that's nothing short of a toddler's dream come true. With water play areas, climbing ropes, and slides, it's the perfect place for your tots to burn off that boundless energy. Both spots are not only budget-friendly but also offer a safe and engaging environment for the youngest members of the family.

Kids (5-9)
For families with kids aged 5 to 9, Cairns offers a natural playground that's as educational as it is fun. Take a trek through the rainforest walks on Mount Whitfield, often described by local parents as nature's own obstacle course. It's an adventure that will not only keep your kids engaged but also introduce them to the wonders of the natural world.
Just a stone's throw away is the Cairns Botanic Gardens, another must-visit spot where you can let your kids run wild while they learn about diverse plant species. It's the perfect blend of education and recreation, making it a hit among both parents and children.

For Pre-teens (10-12)
If you're visiting Cairns with pre-teens, you're in for a treat. Crystal Cascades offers a freshwater swimming experience that's not just refreshing but also Instagram-worthy, making it a hit among the social media-savvy 10 to 12-year-olds.
For a more immersive experience, consider a Green Island Day Trip. It's a budget-friendly way to introduce your pre-teens to the wonders of the Great Barrier Reef without emptying your savings account.
Both attractions offer a unique blend of adventure and natural beauty, making them perfect for families with curious and energetic pre-teens.

For Teens (13-18)
For families with teenagers, Cairns has a range of activities that even the most eye-rolling, phone-attached teen will love. Fitzroy Island is a snorkeler's paradise and also houses a sea turtle rehabilitation centre, offering a mix of fun and educational experiences.
For the more adventurous teens, a trip to Cape Tribulation is a must. It's one of the few places where they can explore both the Great Barrier Reef and the Wet Tropics Rainforest, making it the ultimate destination for teens who crave adventure and won't scoff at spending some quality 'family time.'

Local Parent Tip: "For Fitzroy Island, pack a picnic or book a tour that includes lunch. The island shop prices will make you wish you'd stayed home."

Accommodations / Dining Options
Budget-Friendly Stays: Consider family hostels or even camping for more affordable options.
Dining: From food trucks to family-friendly cafes, Cairns has it all.

Local Parent Tip: "Check out the local markets for fresh produce and cook at home. Your kids won't notice the difference, but your bank account will."
Insider Tips
Daintree River Ferry: There's a fee, but it's worth it for the experience.
Beach Footwear: The crushed coral can be tough on little feet. Bring appropriate footwear.
Car Hire: Renting a car is advisable, especially if you plan to visit the Atherton Tablelands or go on a self-driving waterfall tour.
Stinger Suits: If you're going on a reef cruise, they usually provide stinger suits for jellyfish protection - make sure to ask, especially for the little ones!
Kuranda and Mossman Gorge: Consider a day trip via the skyway & railway to Kuranda and Mossman Gorge. The Aboriginal culture centre at the bottom of the cable car ride is worth a visit.
Nudey Beach on Fitzroy Island is family-friendly despite the name. And no, it's not a nudist beach, so pack the sunscreen, not the birthday suit.
Local Experiences to Consider
Fitzroy Island Adventures Full or Half Day Trip: Includes time on the island to roam and explore. More Info.
Great Barrier Reef + Green Island Full or Half Day Tour Combo: Spend time on Green Island on the Outer Reef. More Info.
For more family-friendly experiences in Cairns, check out Experience Oz. They offer a wide range of activities that are perfect for kids of all ages.
Cairns offers a plethora of experiences that are as diverse as your children's ever-changing moods.
And the best part? You don't have to sell a kidney to afford it. So go ahead, book that trip and become the cool, budget-savvy parent you've always wanted to be.
More Holiday Reads
Affordable Family Adventures: Your Ultimate Guide to Budget-Friendly Activities on the Gold Coast
Sydney Staycation on a Budget: Fun-filled Adventures for Families with Young Children
Two Australian Beaches Named in Top 10 Beaches in the World for 2023

Have you signed up to our newsletter? Join ellaslist to get the best family and kid-friendly events, venues, classes and things to do NEAR YOU!