How To Choose a Cruise With Kids
How To Choose a Cruise With Kids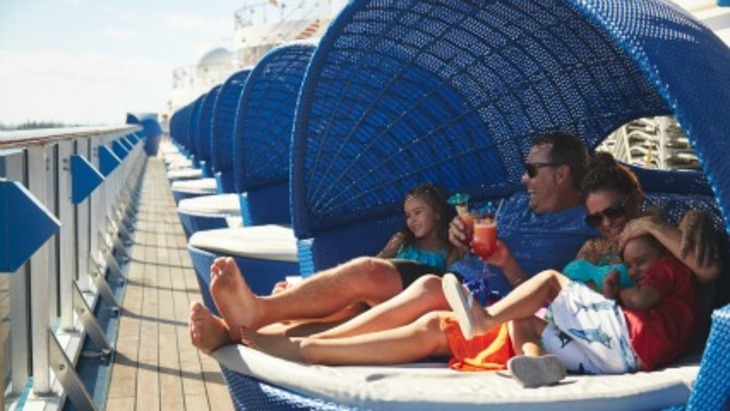 By Zoe Crane, ellaslist explorer
Cruising is fast becoming the most popular family holiday in Australia, and while it's easy to see why, the dozens of different boats, itineraries and deals can be hard to navigate. Set a clear course, with our guide to choosing a cruise for your family. Anchors away matey!
Choose a Cruise Line
There are eight major cruise lines that sail from Sydney. Of these the cheapest and most frequent are P&O and Carnival, which are perfect for families. Mid-range options like Princess, Royal Caribbean, Celebrity and Holland America also have amazing facilities for kids. Higher end cruises tend to be less geared towards families and while Cunard does offer family-friendly activities including a kids club, Azamara has no on-board facilities for kids at all. In general the more expensive cruise lines don't have better kids' facilities, but they will be more sophisticated with a higher standard of food and decor, and a different demographic on board.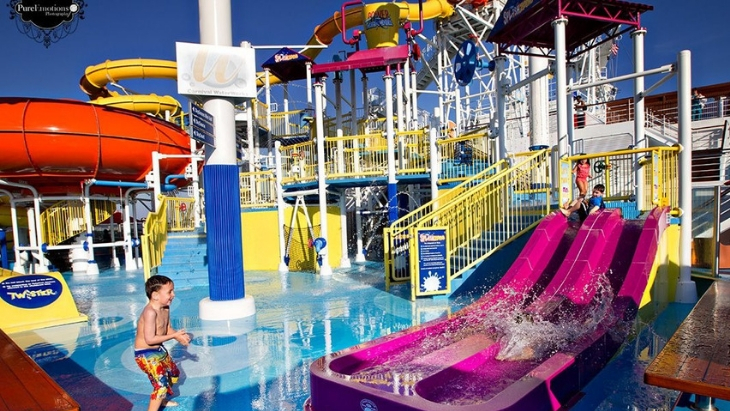 Image: Carnival Cruise Line Blog
Choose How Many Days
Cruises come in all shapes and sizes, and you can pretty much choose how long you want to cruise for. If you haven't cruised before, a short cruise is a fantastic way to try it out without making a big commitment. Between longer cruises, cruise liners run short trips, often just out to sea. These tend to cost a little more per day than the longer cruises, but are ideal for families who are time poor. We chose a three day cruise to nowhere (officially known as at sea), which we boarded on Friday afternoon and disembarked on Monday morning, so we didn't even have to take a day off work.
Choose a Cruise Out Of Sydney
No matter how good a traveller your little ones might be, we've all had the experience of a hellish flight or drive before your holiday has even begun. Choosing a cruise out of your home town means you can avoid this, so the holiday starts as soon as you get on board. Despite rather long lines at boarding, we were eating lunch, overlooking the opera house no less, within minutes of boarding. The earlier you board the shorter the lines will be.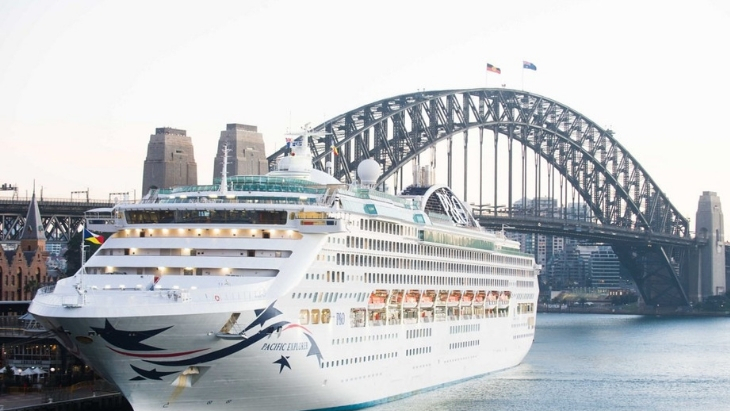 Choose a Cabin
Which cabin you choose will depend mostly on how much you want to spend. The cheapest is an inside cabin (which has no windows) through to ocean view and balcony cabins, then up to suites. As the view and size get better, the cost goes up. Sometimes you can get deals on the higher categories, so, for example, a balcony may be cheaper than an ocean view depending on availability and the number of guests in the cabin. Get the best you can afford, but don't be put off if that is an inside cabin. You won't spend much time there anyway. Cabins are midship and lower down move the least, so are your best bet if you are worried about sea-sickness.
Look For Deals
Find a website that allows you to compare prices between multiple cruise lines and dates. About three months out, you'll start to see last minute specials come up. If you have your heart set on a particular cruise, don't wait as cabins can sell out early. But if you're trying to convince a certain "other half" that it would really be a good idea to take the kids on a cruise for a few days you can sometimes find deals too good to pass up. As a general rule, anything under $100 per person per day is a good deal. Kids pay almost as much as an adult because of all the activities and facilities. It's definitely worth it though as the price includes all your accommodation, meals and fun on board.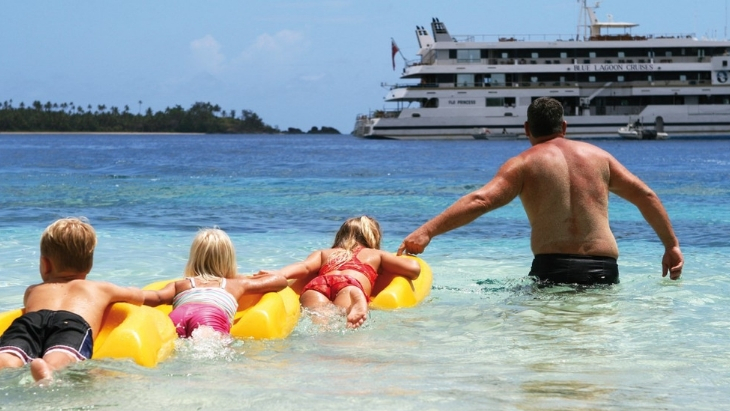 Travelling with Babies and Toddlers
Many cruise lines only allow kids that are toilet trained in the pools and have a policy against swim nappies, so just check your cruise liner's rules before you book. Kids' clubs generally start from 3 years old and there may not be babysitters on board. Carnival accepts kids from 2 years old in the kids club, so do Cunard. Some liners will only allow children that are toilet trained to use the kids club. It is worth checking these policies with your cruise line before booking.
Have you signed up to our newsletter? Join ellaslist to get the best family and kid-friendly events, venues, classes and things to do NEAR YOU!