Farm Stays in Victoria: 11 Picturesque Spots to Book
Farm Stays in Victoria: 11 Picturesque Spots to Book
Mums & Bubs
Toddlers
Preschoolers
Kids
Teens
Family
All Ages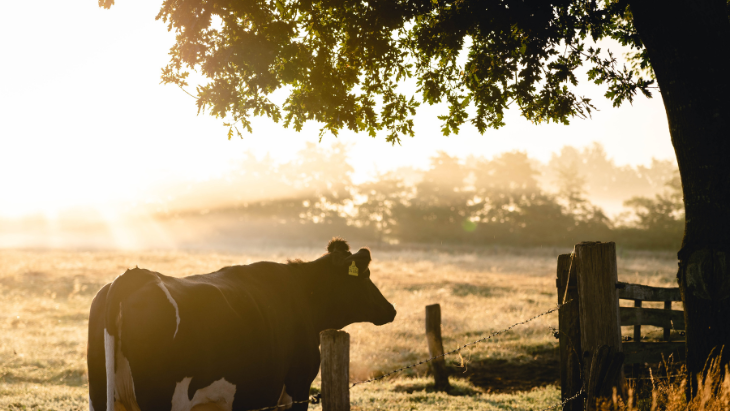 Life on the land may hold a certain appeal for those who live in concrete jungles, but the reality for most Melbourne city-slickers is that experiencing life on a farm is limited to quick visits to the petting zoos dotted around the city and suburbs. Unless, of course, you book a stay at one of the many picturesque farm stays in Victoria!
Get back to nature with the family at one of our favourite farm stays in Victoria. From chic to rustic and pretty rural, there's a farm stay to suit all tastes.
Farm Stays in Victoria: 11 Picturesque Spots to Book
1. The Barn Heathcote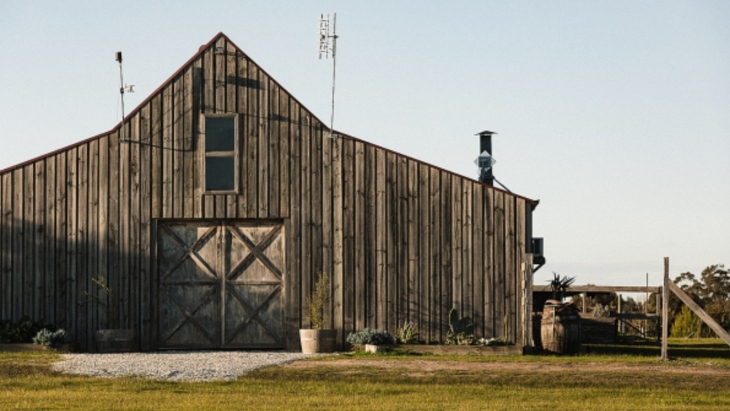 We didn't think it possible to combine the words 'luxury' and 'farm stay', but The Barn Heathcote combines the two beautifully!
Lofty ceilings, whitewashed timber floors, rustic furnishings and all the makings of a true rural farm stay are on offer at The Barn. The Barn Heathcote is a real-life barn that has been given a second, very chic life with an impressive overhaul complete with a log fire - bliss! The six-acre property offers plenty to see and do away from the very comfortable barn-stay that's suitable for a family of four.
Location: 55 Wilson Road, Heathcote
2. Animal Land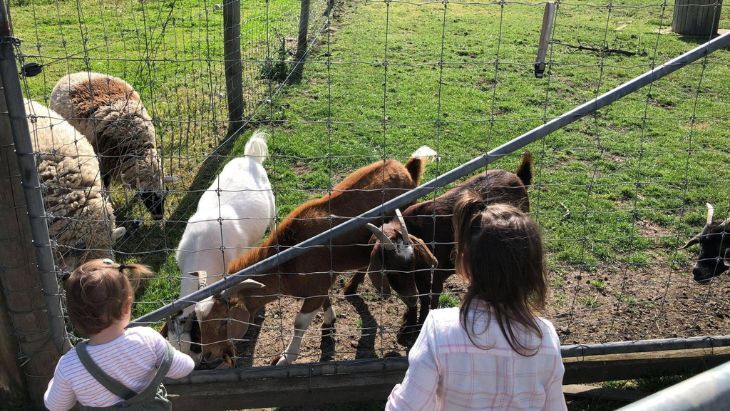 One of the most popular family farm stays in Victoria, Animal Land is close enough to the city for a day visit, but if you want to embed yourself in a farm stay experience, there is a range of accommodations on the property.
The accommodation includes continental breakfast – including fresh eggs you can collect yourself from the chicken coop! Farm tours during the day are also available, so you can all soak up the real farm life experience!
Patting the baby animals and going on pony rides will add to the experience for your little ones, and ending the evening with some toasted marshmallows over the campfire is a bonus. Plus, because it's only a 30-minute drive from the CBD, it's an easy spot for a quick weekend getaway the kids will love.
Location: 190 Duncans Lane, Diggers Rest
3. Tarndie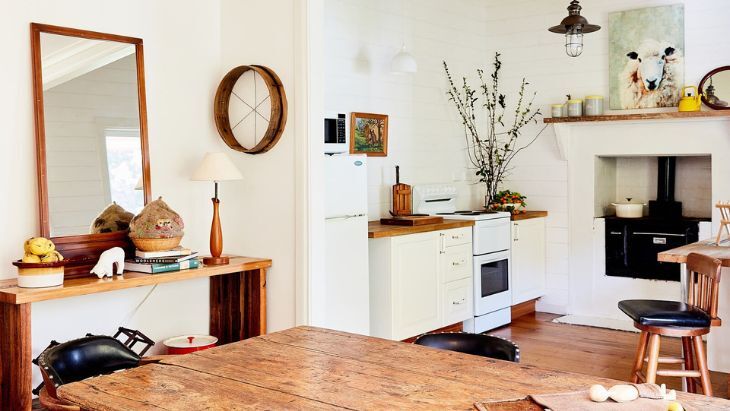 At just under 150 kilometres from the Victorian capital, the town of Warncoort is an ideal distance for a short break with the kids and offers a truly memorable experience of life on the farm.
Tarndie is a working wool farm and a slice of Victorian farming history in action, with a couple of truly gorgeous-looking accommodation options (including the Farmers' Cottage and The Stables Studio) suited for families. It's been in the same family since 1840 and is one of Victoria's oldest surviving homesteads. But what do the kids want? There are animals for them to feed, cuddle, and pat and plenty of open space to run around in—which covers just about every base we can think of!
The property's Polwarth sheep produce amazing wool that you can touch and learn about – and buy to take home for craft projects. The wool-filled pillows, quilts, and underlays provide a touch of country comfort.
Location: 37 Roseneath Rd, Warncoort
4. Sylvania Park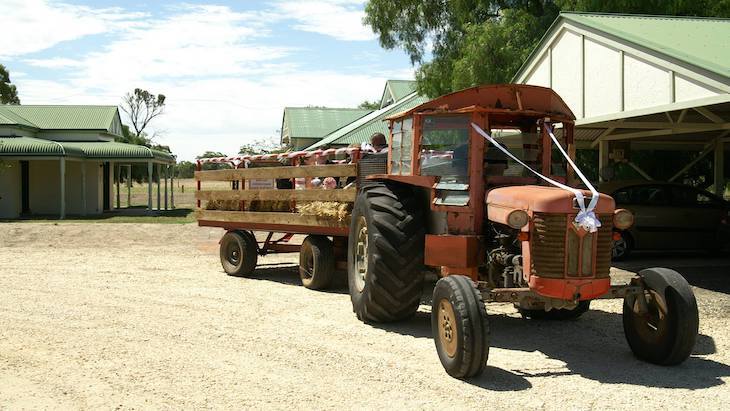 Love goats? Sylvania Park has got 'em. Mohair goats, to be precise. Shaggy, friendly, soft-to-the-touch goats. One of our favourite farm stays in Victoria is super close to Melbourne – about 9 kilometres from Horsham – but, once you're there, the little ones will enjoy country living and exploring this farm retreat.
Classic farmstay experiences like this one always include collecting fresh eggs from the chickens, and animal feeding is another important part of your stay at Sylvania Park. The farm tours take place in a restored shearing shed from last century and the kids will love feeding and cuddling baby goats and going on tractor rides – as well as having the freedom to simply run and frolic in the open space.
If you're looking for bushwalking nearby, the Grampians National Park has plenty of great trails to discover.
Location: 808 East Rd, Drung
5. Halcyon Cottage Retreat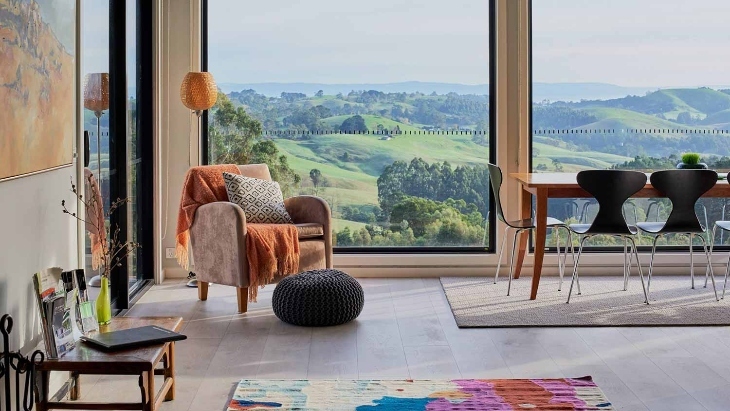 If you're after one of the more modern farm stays in Victoria, Halcyon Cottage Retreat is your country home away from home.
Nestled in the lush Strzelecki ranges of Gippsland and overlooking Wild Dog Valley, the Halycon Cottage Retreat is geared to families and bigger groups of up to six guests, and is only 90 minutes from Melbourne! Set on a 40-acre working farm in rich dairy country, Halcyon will instantly transport you to your country home away from home, where the only thing on the agenda is relaxing in the comfy interiors, bush walks, mingling with the animals, and lapping up the incredible views.
Location: 1730 Korumburra-Warragul Rd, Strzelecki
6. Fernleigh Farmstay & Bike Park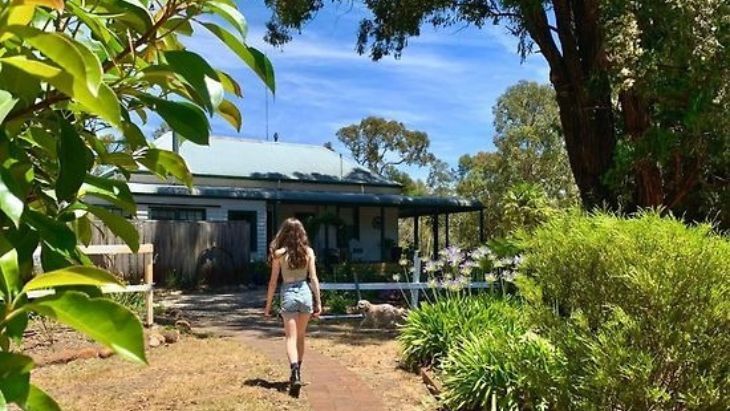 Yes, there are animals but there is also so much more at Fernleigh Farmstay & Bike Park.
When the weather is warm enough, there's a swimming pool to splash around in and, if the kids are feeling active, there's plenty of room to kick a footy, have a hit of cricket, or even play volleyball or tennis.
If you're handy with a fishing rod or a yabbie net, there are dams to explore, plus there is the usual farm stay fun, with eggs to collect, animals to feed, and lots of lovely places to walk around and take in the scenery. But what else is special about this place is the bike park. You can bring your bikes, or hire them here, and the kids will love the tracks they can tear around on. Just the thing to build up an appetite for marshmallows toasted on the open fire later...
It's all on a sprawling 11-acre near Mansfield – about two and a half hours from Melbourne.
A few different accommodation options offer something to suit every family, with Fern Cottage sleeping up to eight, Miners Cottage sleeping up to six and Goughs Cottage perfect for a family of four. Try Group Lodge for a large booking, which has room for a whopping 38 people.
Location: 735 Pirires-Goughs Bay Rd, Goughs Bay
7. Wiggley Bottom Farm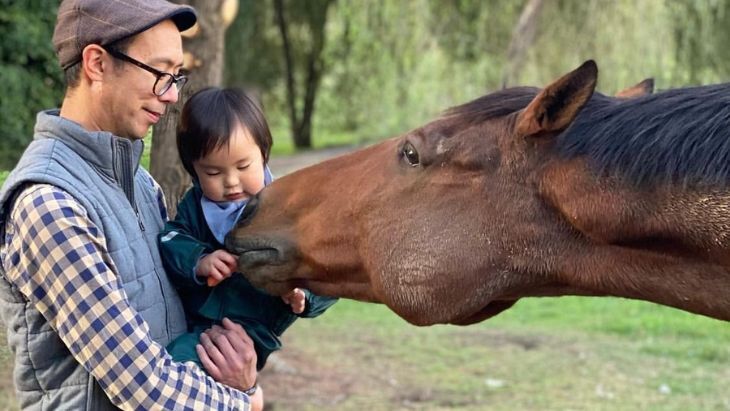 Experience an authentic family farm stay in Victoria, complete with creature comforts that make for a memorable stay.
Wiggley Bottom Farm is home to goats, horses, geese cows, dogs, and more—and the wide open land is just begging to be explored by little farmers!
There are plenty of accommodation options complete with gorgeous decor and air conditioning, including a Tiny House, The Apartment, and The Cottage, meaning there's something for every group to enjoy at one of the most fun-filled family farm stays in Victoria.
Location: 49 Pine Ave, Badger Creek
8. Dixiglen Farm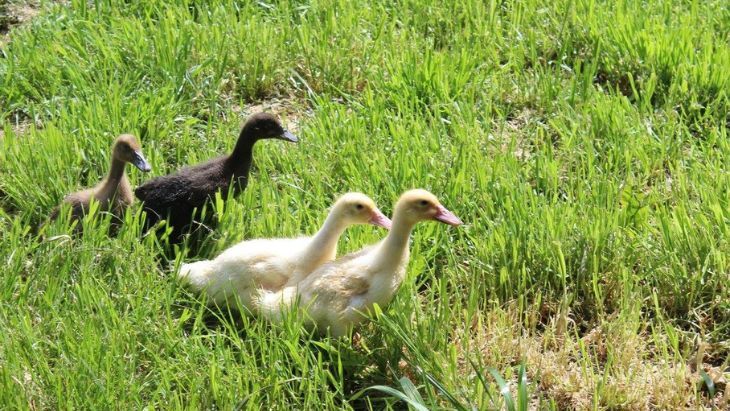 The lovely Dixiglen Farm is home to an exciting array of farm animals, including, goats, pigs, cats, alpacas, bees, and a guinea pig. The ultimate country farm for children to enjoy, Dixiglen offers guided tours of the animals and showcases seasonal things—sometimes you can bottle feed baby goats, and other times you can see chickens hatch.
The accommodation options include three wonderfully equipped and maintained cottages of varying sizes, meaning there's something for every family or group seeking a peaceful getaway.
Location: 1607 Melba Hwy, Dixons Creek
9. Bimbadeen Phillip Island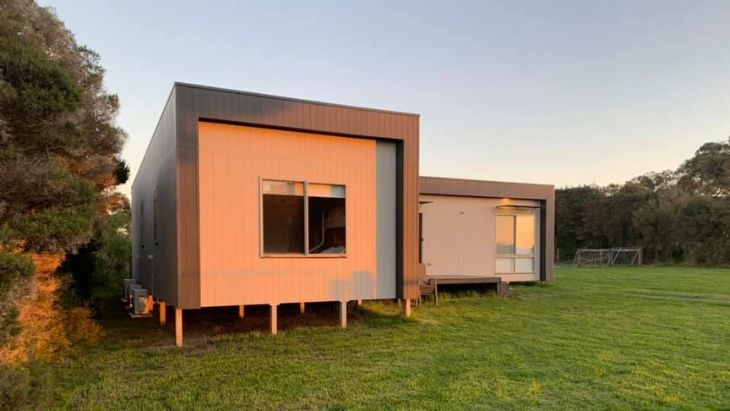 Discover the charm of Bimbadeen, a sprawling 340-acre farming property nestled near the world-famous Penguin Parade and Grand Prix Circuit on Phillip Island, and a memorable option for family farm stays in Victoria.
In the care of the Davie family since 1955, Bimbadeen has a rich history, initially serving as a hub for dairy and pig production before welcoming beef cattle in 1968. Renowned for its award-winning premium beef and pioneering environmental practices, Bimbadeen has earned accolades at both State and National levels, whilst also being incredibly accessible for families to immerse themselves in the farm's beauty and tranquillity by opting for a farm stay in one of their modern eco-farm retreats. Get booking, folks!
Location: 550 Back Beach Rd, Ventnor
10. Home Farm Healesville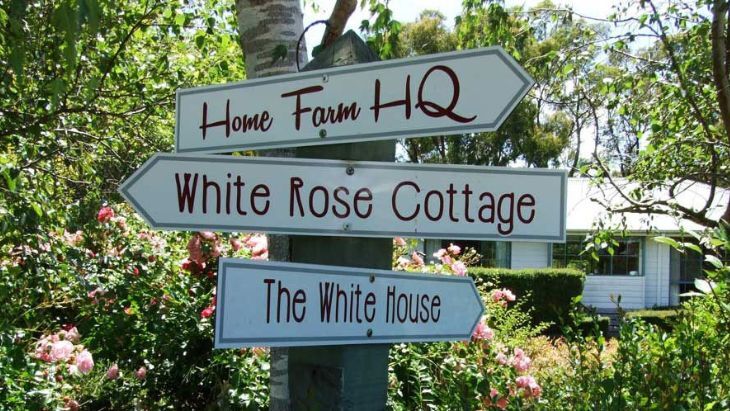 Home to lots of gorgeous farm animals that offer a memorable farm stay experience for families, Home Farm Healesville is a sanctuary of tranquillity away from the city.
One of the most popular farm stays in Victoria offers picturesque mountain views and all the comforts you'd need on this fun-filled family retreat.
The Home Farm accommodation units are well equipped with a cosy seating area, a fully stocked kitchen and a private bathroom with a hairdryer and complimentary toiletries. An oven, microwave, and toaster are also at your disposal, along with a kettle. In each unit at the bed and breakfast, you'll find a wardrobe, a flat-screen TV, and access to a shared bathroom.
Location: 822 Chum Creek Road, Healesville
11. Cherry Orchard Cabin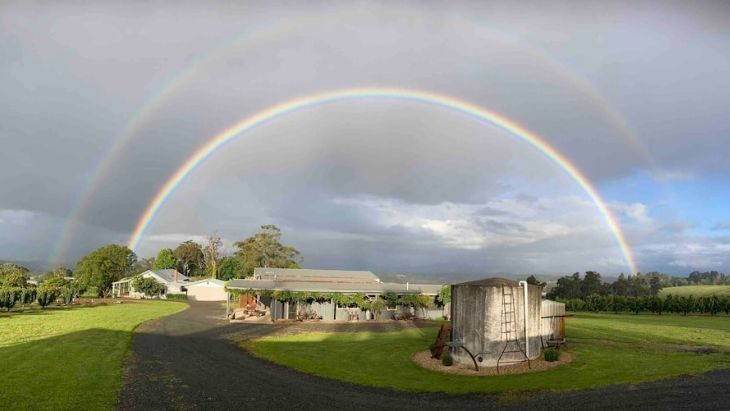 An hour's drive from Melbourne CBD in the Yarra Valley lies Cherry Orchard Cabin, an absolute gem of a destination perfect for a family farm stay.
The farm itself is a 30-acre cherry and fig property with plenty to see and do year-round, and the town of Wandin is nearby, with plenty of exploring to be done in and around nearby townships.
Location: Wandin North
More Adventures in Melbourne
The Best Beaches in Melbourne
Check out These Waterfalls Near Melbourne
Cherry Picking in Melbourne

Have you signed up to our newsletter? Join ellaslist to get the best family and kid-friendly events, venues, classes and things to do NEAR YOU!