Family-Friendly Holiday Destination: An Island Paradise Just 75-minutes from Brisbane
Family-Friendly Holiday Destination: An Island Paradise Just 75-minutes from Brisbane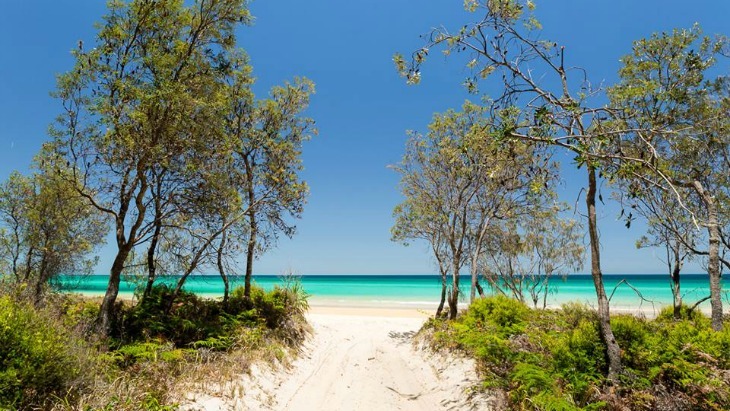 By: Phoebe Ackland, ellaslist
If you've never heard of Moreton Island, then you're in for a treat! Just 75-minutes from Brisbane and only accessible via boat, this magical island paradise is stocked with family-friendly activities like hand-feeding families of dolphins, exploring shipwrecks via snorkel, venturing off on clear bottom boats, sand boarding down sand dunes, quad-biking around the island, and enjoying the natural beauty (that is in abundance).
Source: BuzzFeed Australia
You'll Never Want To Leave
Moreton Island, a.k.a 'The Gem of South East Queensland' is the third largest sand island in the world! You'll feel like you're in a world that is entirely your own- a world full of beautiful beaches, a graveyard, fabulous whale-watching vantage points, bush-walking tracks, lagoons for a dip, a lighthouse, a desert, and heaps of thrill-seeking activities and outdoorsy adventures. Here's a list of just some of the fun you and your family will get up to:
There are 15 sunken shipwrecks just off the shore- they're full of colourful fish exploring too, so this snorkelling adventure is a MUST
Champagne Pools- a blend of volcanic rock and sandstone forms a break wall for the surf- frothy ocean water spills over and cascades into crystal clear pools for you to dip into. Divine!
No, Blue Lagoon isn't just a movie. At Moreton Island, it's a wading pool made of equal parts water and tea tree oil. Who needs a day-spa when you can dip into this natural remedy?
You could reach speeds of up to 60 km/h when you sandboard down the world's tallest coastal sand dune. Adrenaline junkies make the journey to Moreton just for this
If your 4WD makes the journey to Moreton with you on the MICAT ferry, then some serious rev-head adventures await. You'll have 420 kilometres of 4WD land to explore, ONLY accessible to 4WD's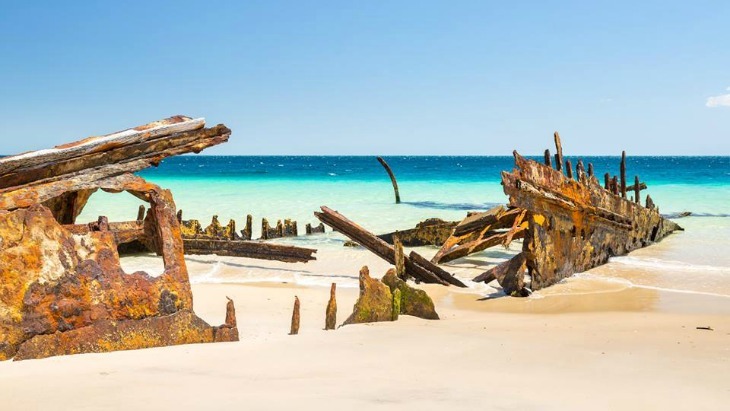 Staying Here
A day-trip might not be enough to fit it all in, so make use of the island's variety of accommodation options to suit all budgets! Families can go GLAMPING in one of the island's 11 beautifully furnished tents, fit with queen-sized beds, ensuites, and a private verandah. You'll be just 100 metres from the beach. If you don't mind roughing it, you can go CAMPING at one of the island's various campgrounds, including the Blue Lagoon where you can camp right on the beach. You can also rent a light-filled, self-contained UNIT, as well as beach houses, or stay at the gorgeous and luxurious Tangalooma Island Resort.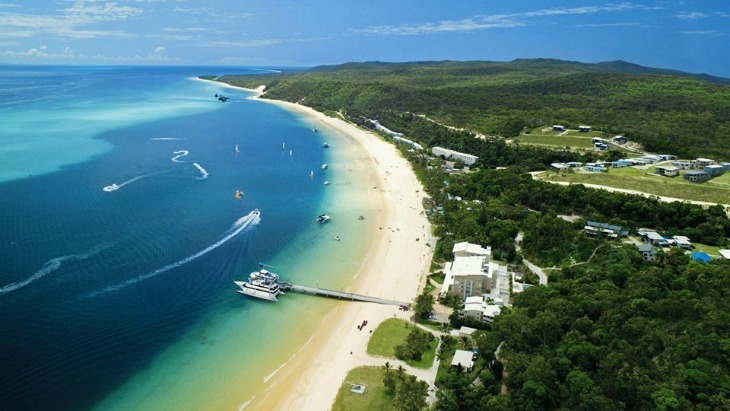 Getting Here
Assuming you don't have your own boat, there's another great option available to you. The popular choice is to hop aboard the MICAT Ferry which will have you in paradise in a mere 1 hour and 15 minutes. It can take up to 400 people and over 50 4WD's- enjoy one of the ferry's signature Smiley Micat pies along the way! If you travel this way, you can truly enjoy the journey as well as the destination. The Tangalooma Island Resort also offers a ferry service, with boats running in the morning, middle of the day, and the evening- so even if you're only visiting for 1 day, you won't miss out on a thing. All services depart from the Brisbane mainland.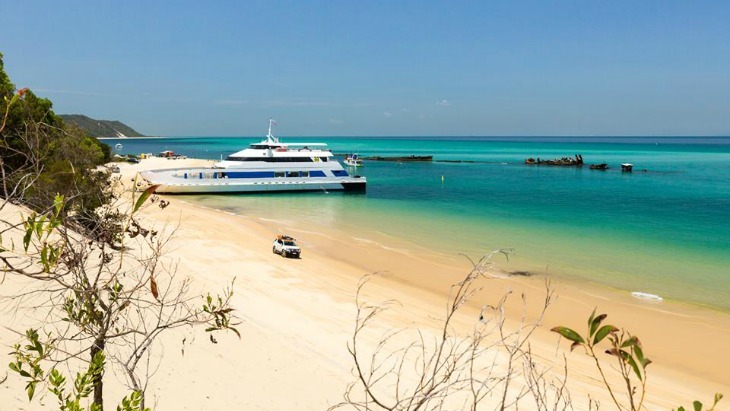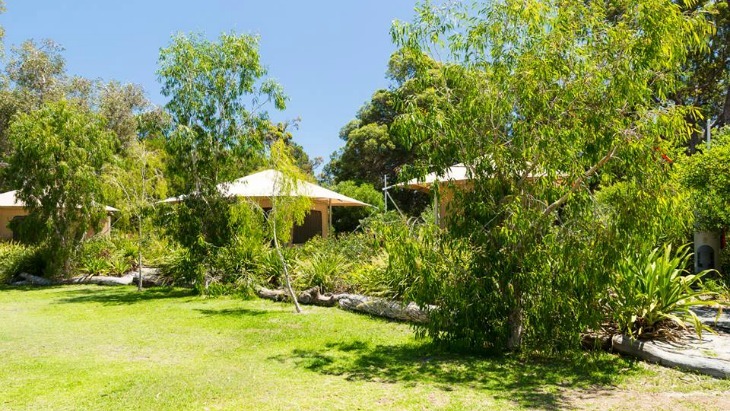 Have you signed up to our newsletter? Join ellaslist to get the best family and kid-friendly events, venues, classes and things to do NEAR YOU!