Dazzling Light Festivals Around The World For When You're Done With Vivid
Dazzling Light Festivals Around The World For When You're Done With Vivid
Preschoolers
Kids
Teens
Family
Parents Only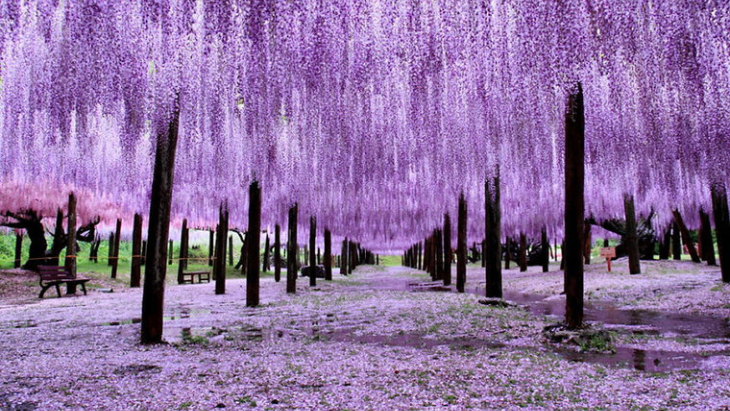 Light festivals around the world spark life into the night sky, and if you're curious about experiencing one of these events, then read Skyscanner Australia's list of enchanting light shows you've just got to see to believe.
As the summer wanes, cities all over the world make use of the darker days by putting on fantastic light festivals. After all, just because the days are colder doesn't mean we can't still make the most of them!
Wrap up warm and book flights to cities that light up their streets, houses, and the skies with shows that will live in your memory long after you depart.
What are some of the best light festivals around the world?
Good question! We happen to think Vivid Sydney is one of the best light festivals, but celebrating the light when the sky grows dark is pretty much a worldwide pastime. Here are some of our absolute favourites!
Festival Of Lights, Berlin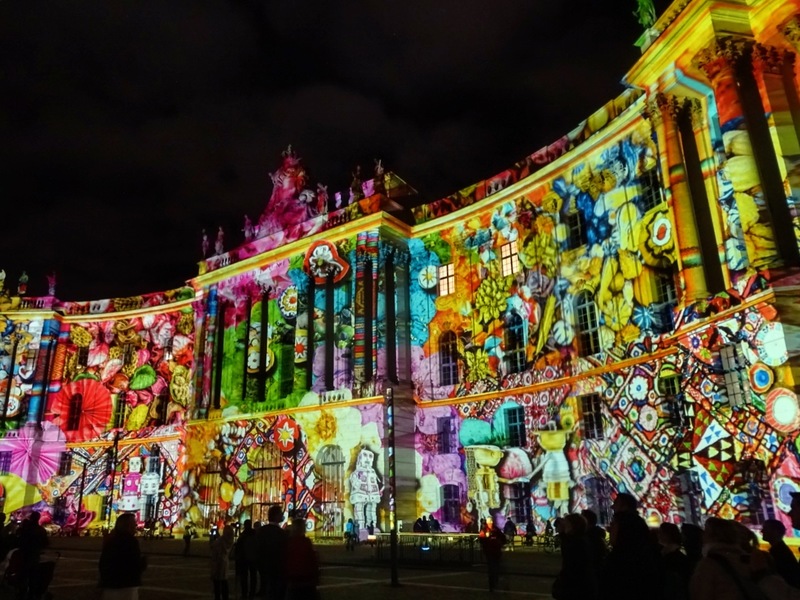 This festival takes place right by Brandenburg Gate, one of Berlin's most famous landmarks. This event is known for its musical performances and photography workshops.
Berlin itself is also a fantastic place to visit: see the Reichstag, the Gendarmenmarkt, and the Berlin Wall Memorial.
When is this light festival on? October
Wisteria Festival – Ashikaga
This is a festival where nature and technology collide. In spring the 1000 square metres of Wisteria trees are lit up. There are sections shaped into a tunnel, so you can literally stroll through a tunnel of light (hero image).
Ashikaga is just north of Tokyo, and so you can easily get here on a day trip, and spend the rest of your time touring Tokyo's attractions, such as Sensō-ji and the Meiji Temple.
When is this light festival on? April-May
Fête des Lumières – Lyon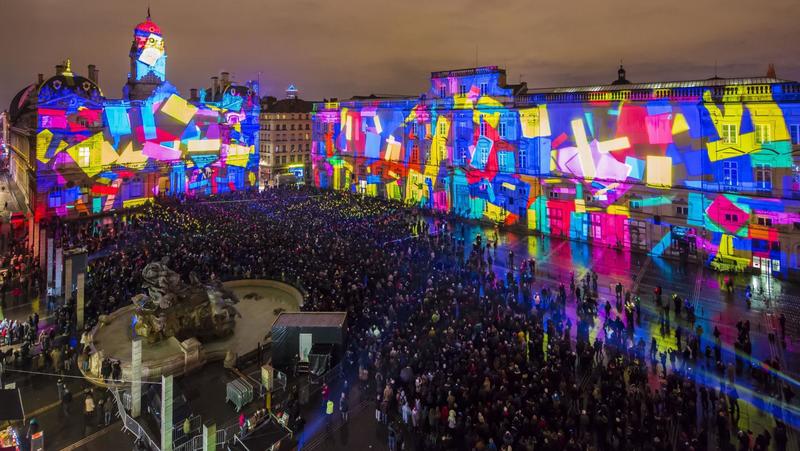 Originally a religious festival dedicated to the Virgin Mary, this event has grown into a celebration of Lyon's urban culture. Expect stunning 3D mappings and light installations all over the city, and download the festival's app for updates on what's on where.
Lyon is one of the most important cities in France after Paris, and there is plenty to do here. Tour the Old Town, marvel at the ancient Grand Theatre and gorge on French cuisine in the town's brasseries.
When is this light festival on? December
Las Fallas – Valencia
This is a flamboyant festival, working with fire more than technology, as puppets are made, paraded on the street and then set alight. Think of it like a giant, cathartic street party.
It's springtime in Valencia when this famed light festival falls, so it makes for perfect weather to explore the UNESCO-listed La Lonja de la Seda, the cathedral, and the city's wonderful central market.
When is this light festival on? March
Circle of Light – Moscow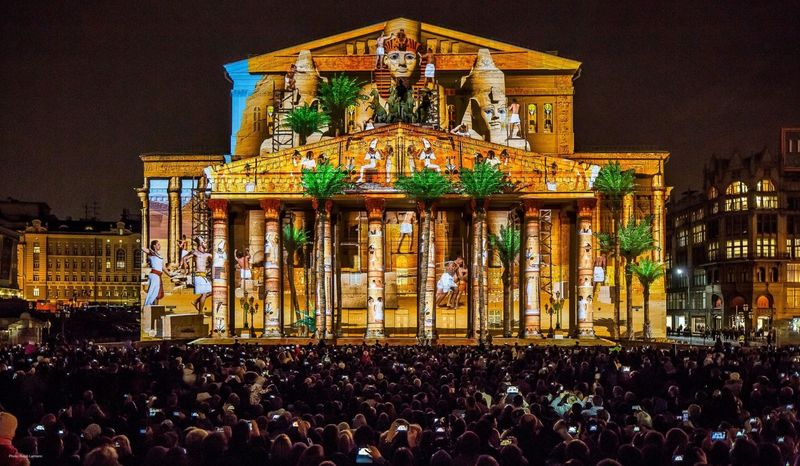 Moscow is a beautiful city and lends itself well to the art installations that decorate some of its most famous buildings during this light festival. Expect to see the Bolshoi Theatre and Moscow State University double as light paintings.
While you're visiting it would be a crime not to see the astonishing Kremlin and the iconic St. Basil's Cathedral.
When is this light festival on? September
Diwali – Jaipur
There is no light festival more famous than Diwali, the Hindu, Sikh and Jain celebration of light. From fireworks, light shows, crackers and street parties, this is a festival of fun as much as it is about light.

You can enjoy this event in a bunch of fantastic destinations: New Delhi, Mumbai, Amritsar, but perhaps the best place is Jaipur, where you can watch the lights illuminate this famed pink city.
When is this light festival on? November
Pingxi Lantern Festival – Taipei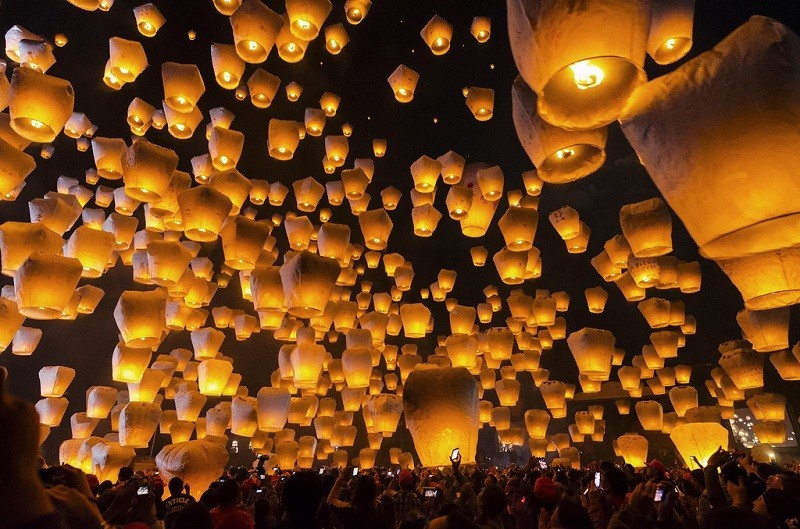 This beautiful festival involves thousands of people writing messages on lanterns, lighting them and letting them rise above the city. This is a marvel to witness, and budding photographers will adore this festival.
If you're sticking around, you must visit the extraordinary National Palace Museum and the Shilin Night Market.
When is this light festival on? February
Loy Krathong – Tak
Krathongs are flower baskets, usually made from coconut shells, set with candles, and let to float on the rivers and lakes of the town. This is a spiritual, atmospheric festival, and another one for keen photographers.
Tak is also within easy reach of some stunning nature reserves, such as the Mae Ping and Namtok Pha Charoen National Parks, home to waterfalls, forests, and mountains.
When is this light festival on? February
Guy Fawkes Night – London
Remember, remember the 5th of November! The failed attempt of Guy Fawkes to blow up parliament in 1605 is celebrated each year with fireworks, themed events and bonfires all over the country. Well, we always knew the Brits loved irony…
Added to that London is a great place to tick some big ticket attractions off your bucket list, like the Tower of London and Big Ben.
When is this light festival on? November
Amsterdam Light Festival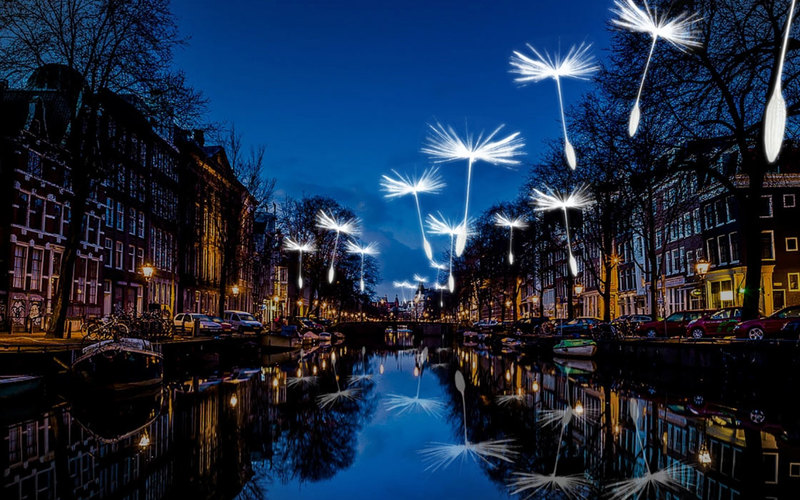 This festival takes place in winter, when this city is at its most magical. Along with the Christmas markets and lights, you'll see the canals lit up with light sculptures, and installations.
Amsterdam is also famed for its incredible museums, and the cold weather makes for ideal gallery and museum hopping: see the Anne Frank House, Rijksmuseum and the Van Gogh Museum.
When is this light festival on? November-January
Download the Skyscanner app or visit www.skyscanner.com.au for more travel inspiration.