Where to go Cherry Picking in NSW
Where to go Cherry Picking in NSW
Mums & Bubs
Toddlers
Preschoolers
Kids
Teens
Family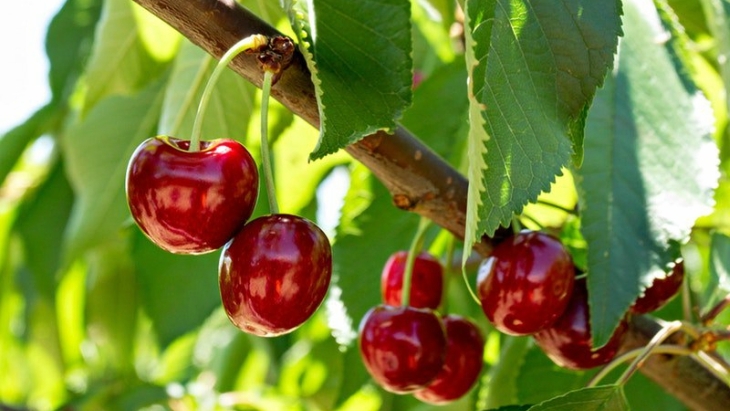 Cherries are loved by young and old - but their price tag makes them just a little bit sour - especially if you're like my family and I, who want to eat them by the bucket full!
Sydney families can remedy this by picking your own cherries! NSW has plenty of great cherry farms, all with cherry-picking available for all your cherry fans out there.
The cherry-picking season in Sydney can start as early as mid-October and can last till mid-February, but the best time for cherry-picking is late November to just after Christmas.
Where to go Cherry Picking in NSW
1. Stockman's Ridge Orchard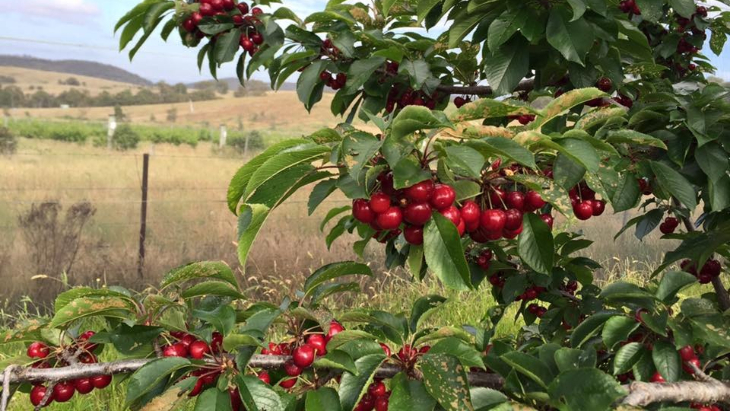 More than just a cellar door and vineyard, Stockman's Ridge is a family business in the picturesque and colourful wine region of Orange (three and a half hours drive from Sydney) and also offers cherry picking!
No booking is required but make sure to continue to check them on Stockman's Ridge Facebook for the latest information.

Address: 21 Boree Lane, Lidster. Call: 02 6365 6212.
Cherry-picking season 2023: Cherry picking will begin late November - to early December.
Website: Visit Stockman's Ridge or find them on Facebook for the latest cherry farm updates.
RELATED: A Seasonal Calendar of Fruit Picking in Sydney & Beyond
2. Allambie Orchard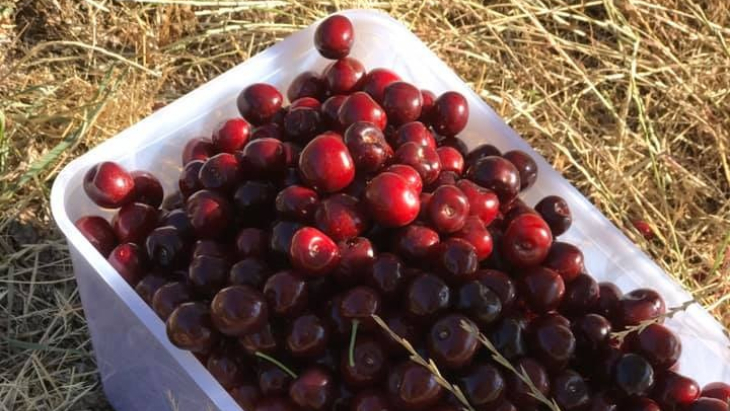 This cheery cherry orchard south of Young (just over three hour's drive from Sydney) is now preparing for its 26th cherry-picking season! Time surely flies.
They are slated to open for the season during the second weekend of November 2023, with their cherry blossoms beginning to bloom now. They hope for weather-friendly conditions to ensure a bountiful season.
For cherry enthusiasts, you'll be thrilled to know that they make Cherry Ice Cream right there on the site. Furthermore, they've got a cafe, though the hours will be announced later. It's recommended to check their Facebook or website before making a visit.
There is no entry fee at this cherry farm, but they now charge $10 per kilogram for cherries that you pick. They are also contemplating introducing a $5 entry fee, but that is yet to be confirmed. Opening times are from 8:00 AM to 5:30 PM on weekends and 9:00 AM to 5:00 PM on weekdays.
Bookings required - call ahead before visiting.

Address: Olympic Highway, Wombat (02) 63 843 243
Cherry-picking season 2023: Mid-November to late December
Website: Visit Allambie Orchard or find them on Facebook for more details.
3. Roth Family Orchard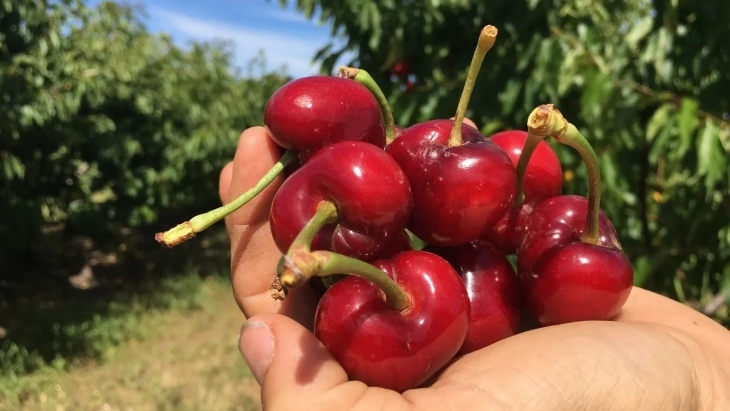 Pick your own juicy sweet cherries at this family cherry farm or drop by to buy them freshly picked, packed and chilled.
You'll find five cherry varieties at Roth Family Orchard during cherry season, including the dark, firm and flavour-packed Black Star in early December and the red to mahogany Simone from the second week of December.
Visit the cherry farm for pick-your-own cherries most mornings in season in late November and early December when cherries are ripe.

Address: 108 Eurunderee Lane, Mudgee
Cherry picking season 2023: Late November - Mid-December. Bookings open in mid-October.
Website: Visit Roth Family Orchard or find them on Facebook for cherry-picking updates.
4. George and Sue's Cherry Farm & Produce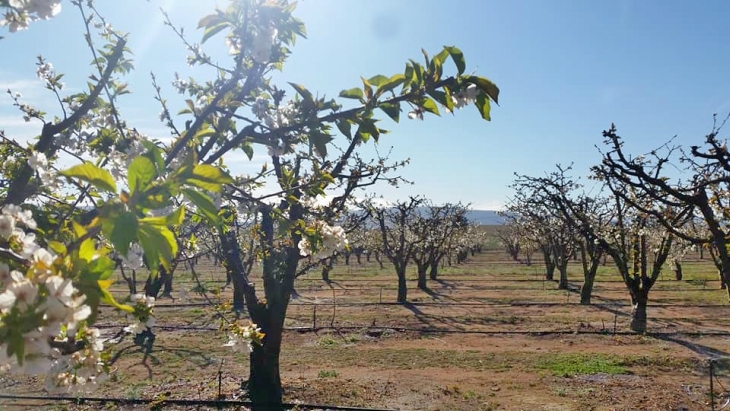 By far the closest cherry farm to Sydney, George and Sue's urban farm in Bathurst is just two hours from Sydney and makes an ideal family day trip.
Meander into the huge cherry farm and fill your basket with all the cherries you can eat. Prices are subject to change each season pending market value, you can find out more about the costs on the website.

Address: 7 Melrose Drive, Raglan
Cherry-picking season 2023: Usually late November to December
Website: Check out George and Sue's Cherry Farm on Facebook for more details
5. Hill-Lock Orchard

You'll love this working cherry farm in Wombat in the stunning Hilltop Region. Their main crust is cherries, but there are also plums, peaches, nectarines, apricots, figs and olives, depending on the season.
Go for a guided tour of the cherry farm and packing facility, followed by a taste of really fresh, crisp and crunchy cherries - or Pick Your Own and go for gold.

Address: 78 Race Creek Road, Wombat.
Cherry-picking season 2023: Usually mid-November through to late December
Website: Visit Hill-Lock Orchard for all the details
6. Ballinaclash Orchard & Cellar Door
In the cherry capital of Young, this gorgeous orchard is perfect for the picking!
Taste the various varieties of cherries as you pick your own fruit straight off the tree, and once you're done cherry-picking, you can join a cherry pie-making class, go wine tasting or enjoy the fine produce, including cherry ice-blocks, jams, sauces and ice-creams.
Ballinaclash Cellar Door is open Friday, Saturday and Sunday, and during cherry season opening hours are seven days a week.

Address: 4321-4335 Olympic Highway South Young
Cherry-picking season 2023: November 2023
Website: Visit Ballinaclash Orchard & Cellar Door for more info.
7. Cherry Hill South Orchard, Cowra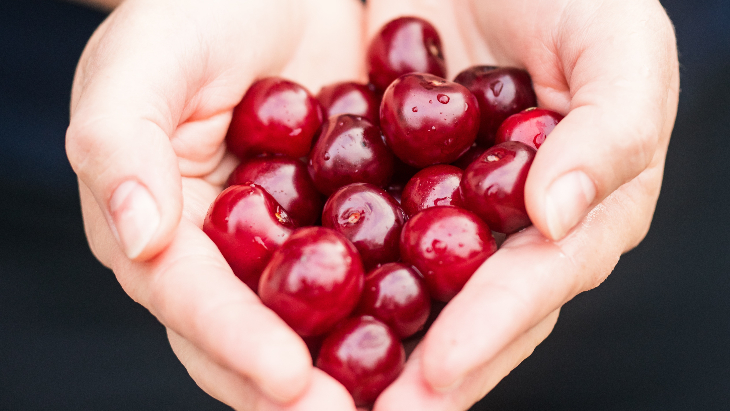 If you feel like really stretching your driving legs, Cherry Hill South Orchard in Cowra also offers cherry-picking in season.
Their family-friendly cherry farm offers cherry-picking for the whole family. Make sure you ring ahead to make sure the cherries are still around!
Address: 62 Young Road, Cowra
Cherry-picking season 2023: From Mid- November 2023 until December
Website: Visit Cherry Hills South Orchard for more information or call (02) 6382 2513.
8. Hillside Orchard and Craft Centre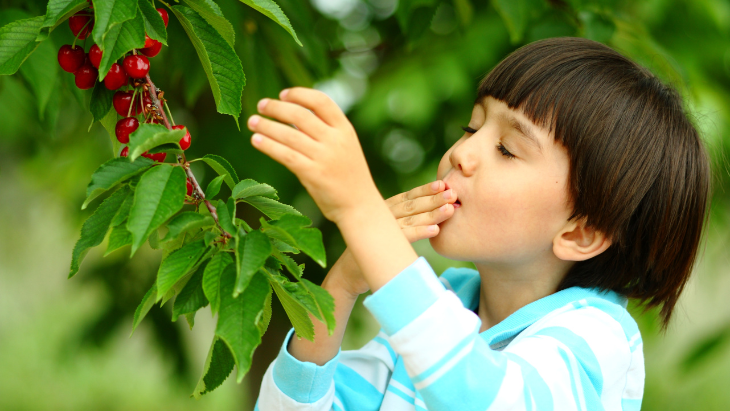 Nestled in the scenic town of Borenore, which is roughly a three-and-a-half to four hours' drive from Sydney, Hillside Orchard is not just about cherries. They offer a delightful pick-your-own experience that includes cherries, apricots, peaches, nectarines, plums, berries, pears, apples, and figs.
There's no need to book if you're an individual, family, or a small group. However, if you're planning to visit with a group of 20 or more, a booking is essential. Always remember to call ahead or follow their social media channels to ensure what's in season and avoid disappointment.
Address: 1209 The Escort Way, Borenore
Cherry-picking season 2023: From Late- November 2023 until December
Website: Stay connected with Hillside Orchard's updates on their social platforms or visit their official site.
9. Lynton Orchards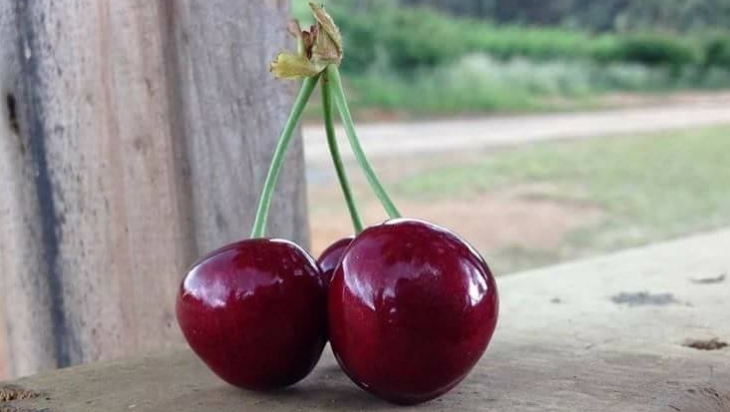 Find yourself immersed in a world of luscious cherries and stone fruits at Lynton Orchards!
Situated roughly 4.5 to 5 hours' drive from Sydney and just 6km south of Young, at the crossroads of Olympic Highway and Roberts Rd, this family-owned orchard promises an unforgettable pick-your-own experience.
With no bookings required (though larger groups should call ahead), the orchard is open daily for picking. Be sure to mark your calendar for late November; that's when the cherries are anticipated to be ripe and ready, following the enchanting blossom display in early spring.
Address: Olympic Hwy & Roberts Rd, Young NSW 2594.
Cherry Picking Season 2023: Cherries are expected by early or mid-November, depending on ripening conditions and weather, while the Ron's variety will likely be ready in early December. Prices are yet to be determined.
Website: For the freshest updates on cherry picking and more, visit the Lynton Orchards Facebook Page.
10. Huntley Berry Farm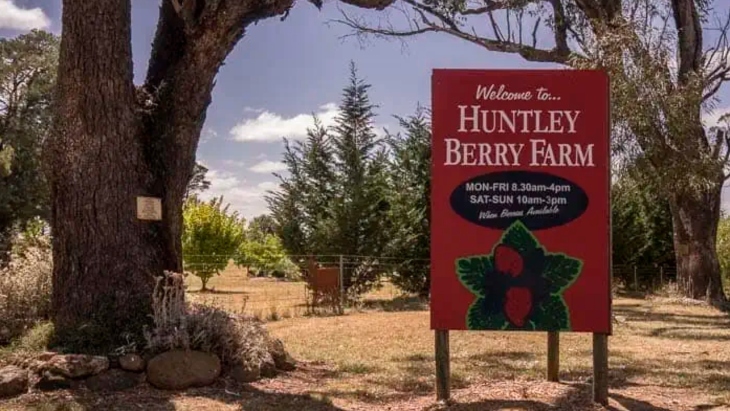 Venture to Huntley Berry Farm and discover not just a berry farm, but a genuine experience with a cause at its heart. Located just a brief 10-minute drive from Orange and set against the scenic backdrop of the Mount Canobolas foothills, the farm is an Australian Disability Enterprise.
It proudly provides NDIS-supported employment to local individuals, making every visit both fun and deeply meaningful.
At Huntley Berry Farm, guests can immerse themselves in seasonal fruit and veggie picking, enjoy the company of friendly farm animals like alpacas, goats, horses, and birds, or take a guided tour of the First Nations Edible Garden. The farm's store showcases an array of homemade products, such as jams, coulis, and their very own olive oil, alongside other locally produced items.
Although berry picking is paused until late November 2023, the farm gate remains open for jam sales on Thursdays and Fridays from 10 am to 3 pm.
Address: 1024 Huntley Road, Huntley, NSW 2800.
Cherry Picking Season 2023: Late November
Website: For further insights and information about upcoming events, explore Huntley Berry Farm's official website or contact them directly at [email protected].
But Wait, There's More! National Cherry Festival, Young
Young is undoubtedly the cherry capital of Australia, and the National Cherry Festival is the highlight of the harvest.
It's a major event for NSW and a highlight on the Hilltops Summer calendar! The National Cherry Festival will be back this year on 1-3 December 2023!
More Fun For Summer
Mesmerising Mazes in NSW
Incredible Waterfalls in the Blue Mountains
10 of the Best North Coast Beaches

Have you signed up to our newsletter? Join ellaslist to get the best family and kid-friendly events, venues, classes and things to do NEAR YOU!