Birdsville Races 2022
Fri Apr 01 - Thu Sep 01 2022
Kids
Family
Prices will be released shortly
After being postponed in 2022, The Birdsville Races are back for 2022!

The two-day spectacular of outback thoroughbred racing – synonymous with plumes of striking red dust as horses thunder down the Simpson Desert track - is set to run in April and September 2022. The Birdsville Races is known as the Melbourne Cup of the outback and has been held since 1882.

Each year, horses and trainers make the long haul trek to Birdsville, from places as far away as Darwin, Tamworth and the Sunshine Coast. Upon arrival, they set up camp under gum trees alongside the Diamantina River – creating their own community that has become as tight-knit as the long-term residents of the Simpson Desert township itself.

The Birdsville Races typically attract more than 7,000 annual visitors to Outback Queensland to enjoy the region's yabby races, street parties and various other events that lead into the big Friday and Saturday race days at the iconic Birdsville race track. Open blue skies and parched red terrain create a stunning backdrop for the event's two day, 13-race program.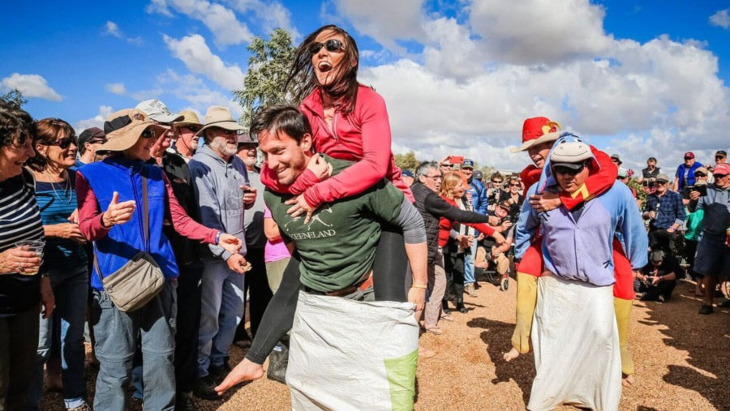 The iconic township of Birdsville, with a general population of just 115, plays host to the renowned race carnival, with those who make the pilgrimage to Australia's most remote town treated to a jam-packed weekend of thoroughbred racing and unique outback entertainment including outdoor cinema screenings, live music and Fred Brophy's famous travelling boxing troupe.

The Birdsville Bakery will be open again and the legendary Birdsville Hotel will once again act as the resident watering hole for racegoers wanting to kick celebrations into the night, while Fashions on the Field will bring colour, character and couture to race days across six categories for men, women, families and novelty dress.

The Races will also continue its proud support of the Royal Flying Doctor Service, hosting a 6-kilometre fun run to help fundraise for the vital services in the remote region.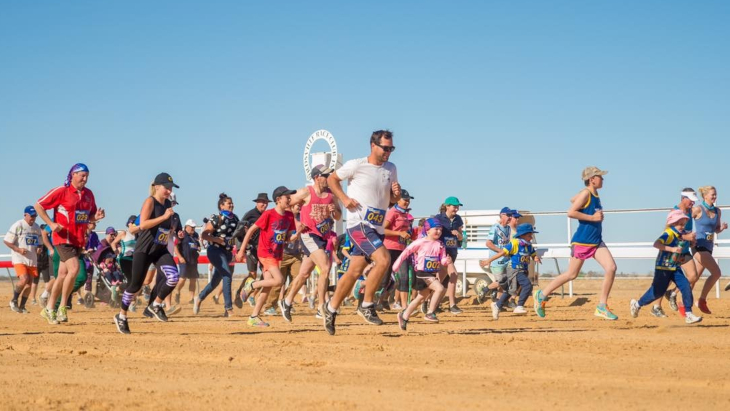 This will be a Covid safe event and the Birdsville Race Club is planning the event in coordination with relevant government agencies and Racing Queensland.

Tickets need to be pre-booked online prior to the event. This year, tickets will not be available for purchase at the track gate. Make sure you book early to be guaranteed entry as there is a cap on numbers and tickets are expected to sell out fast!

So, book in a roadtrip to Birdsville and explore our country's great outback appeal while finishing off your adventure with this popular racing event!

Where: Birdsville, Queensland
When: April and September 2022
Cost: TBA

For more information on the Birdsville Races Roadies, click HERE
To BOOK or for more information, visit Birdsville Races' website.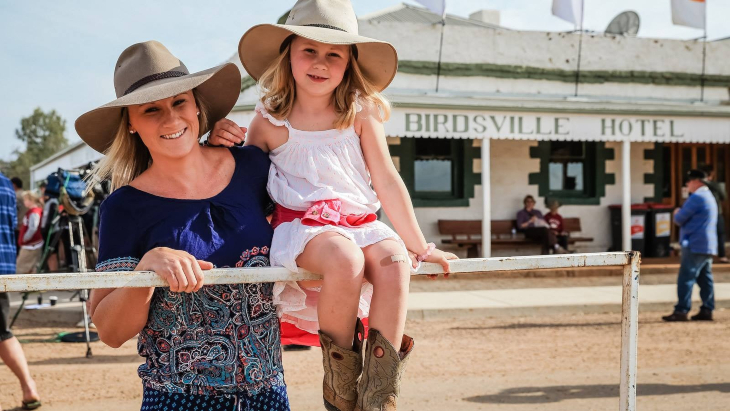 Tell them ellaslist sent you!