Tree Kids Yoga (3 - 15 yrs)
Tree Kids Yoga (3 - 15 yrs)
Preschoolers
Kids
Teens
Family
Tree Kids Yoga provides a calm environment to help your child slow down and connect with their mind and body. Classes are led by Lucy, a registered children's yoga teacher and university qualified early childhood teacher.

Tree Kids Yoga classes are adapted for different age groups.
Classes for younger children: These classes include lots of fun music, songs and stories.
Classes for older children and teens: Students are challenged to persevere and master different poses.
Family Yoga: A wonderful way for parents and children to connect and share their love of yoga with each other.
All classes include mindfulness exercises, and fun elements such as partner yoga and games. Tree Kids Yoga also aims to incorporate natural materials in classes and encourages children to reflect on their relationship with the environment.
What are the benefits of yoga and meditation for kids?
Through conscious movement and asana practice, children and teenagers can develop their physical strength, co-ordination, balance and concentration. Yoga can also improve their confidence and self-esteem, as they discover all of the amazing things their bodies can do. Through mindfulness and meditation, children can relax and calm their busy minds. Carefully planned exercises can help them better understand their emotions, develop empathy, and cope with stress and anxiety.

Where: West End, Brisbane.
When: Junior, Primary, Teens and Family Yoga classes will commence in Term 3, 2020.
Age: 3 - 15 years of age
For further inforamtion, visit the website and follow on facebook.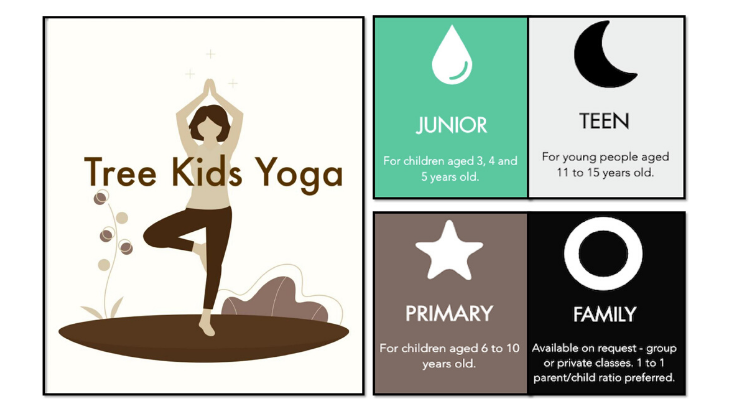 Tell them ellaslist sent you!