Junior Engineers - Coding Classes For Kids
Junior Engineers - Coding Classes For Kids
Junior Engineers' award-winning online coding programs deliver a fun and engaging coding experience for kids, right from the comfort of your own home.
With age-appropriate programs for every kid and every level of experience, Junior Engineers offers programs that cater to the style of online learning that best suits you.
From animation and game design through to app development and website development, Junior Engineers' online courses have been designed to entertain, educate and inspire!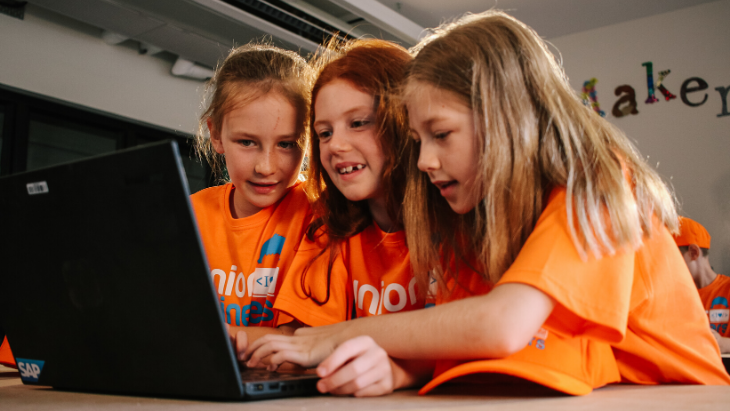 School Holiday Program:
For school holiday camps, Junior Engineers has your kids covered! Look no further than Junior Engineers' ultimate school holiday experience in coding & robotics for kids with 100% FREE daily Tech Talks available. The comprehensive holiday program has options to suit your schedule and preferred holiday workshop experience.

Live, Interactive Sessions with Qualified Coding Coaches
With weekly sessions running every day of the week and on the weekends throughout the school term, Junior Engineers offers live, interactive workshops with qualified coding coaches who guide students through fun coding challenges and the development of their own digital projects. Think mini-group sessions in coding with your own, dedicated instructor – but online!

What's included?
With a focus on coding for animation and game design using multiple coding languages, kids are guaranteed to have so much fun, they won't realise that we're sneaking in education!

All of the workshops are delivered in small groups, which means that kids will receive individual attention to guide their coding journey and keep them challenged throughout the term.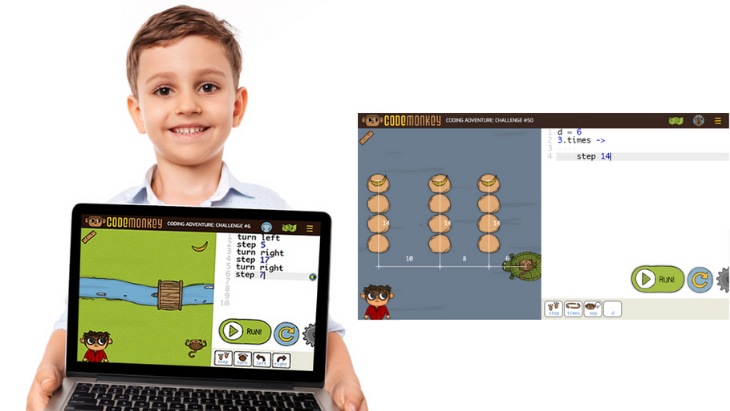 Self-Paced Learning - Virtual Coding

Junior Engineers' award-winning Virtual Coding program delivers the ultimate experience in self-paced learning for kids, with live, support sessions if required.
What's included?

One-year subscription to CodeMonkey
CodeMonkey is a game-based environment and the perfect introduction to text-based coding (CoffeeScript and Python) where kids can learn to code like a real developer. No previous experience is needed, and it comes with parent access to monitor your child's progress and creations.

Four 30 minute live, support sessions via webinar
If your child requires assistance with CodeMonkey, Junior Engineers' provides live, online support with Coding Coaches, covering set topics within the CodeMonkey platform.
Learn real coding skills and multiple coding languages by solving gamified challenges. Once kids have mastered the foundations in coding, they can develop their own games and challenges which they can share with friends and family!
For further information, visit the website.

Tell them ellaslist sent you!