Yum or Yuck? Introducing Rainbow Grilled Cheese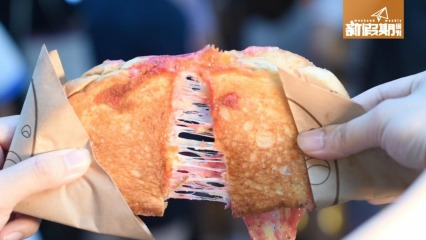 By: Phoebe Ackland, ellaslist
People are going crazy over the rainbow grilled cheese sandwich – and no, this is not a drill, it actually exists. And you can make it at home!
[caption id="attachment_102896" align="alignnone" width="980"]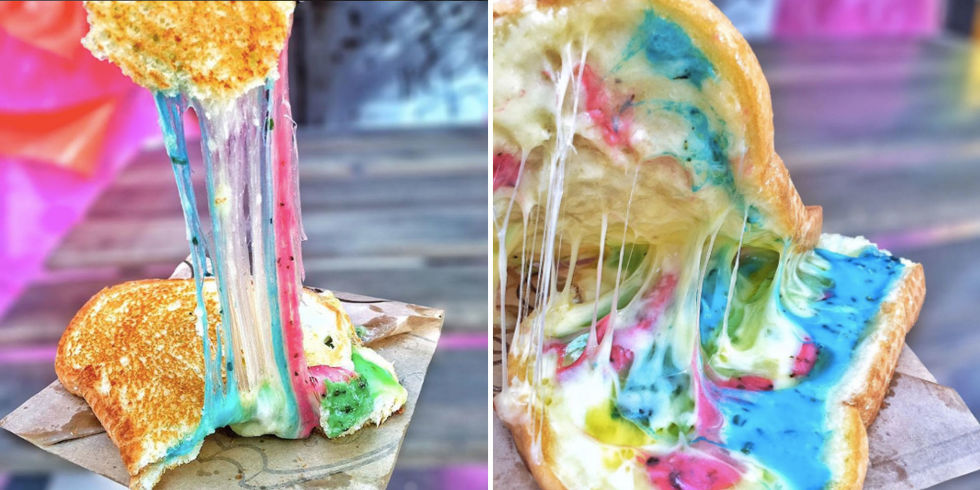 Source: INSTAGRAM/HKFOODIEXBLOGGER[/caption]
The creative minds at Kala's Toast in Hong Kong, the grilled cheese 'experts' have somehow mastered the gooey, multicoloured goodness that is the rainbow grilled cheese sandwich – and wait till you hear what it tastes like!
So What Does it Taste Like
At just over $5 AU, you will taste lavender (the blue part), basil (the green part), tomato (the red part) and the yellow part (not one, but four kinds of cheese: mozzarella, cheddar, emmental and gruyere).
It sounds too good to be true, but somewhere out there, people are enjoying this 'unicorn sandwich' or "KALAful choice" (as it appears on the menu) and we have to admit, we feel a trip to Hong Kong might be on the cards.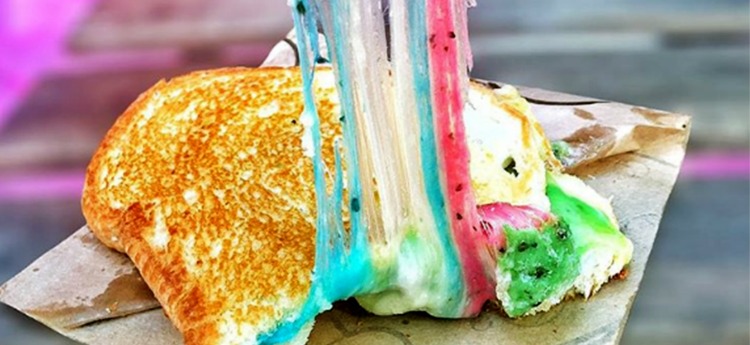 Make Rainbow Grilled Cheese At Home
If you think purchasing a plane ticket over a sandwich may be going a little far, check out PopSugar's video tutorial and recipe on how to make one yourself!
Source: PopSugar Food