You Just Can❜t Beat A Bugaboo
Pregnancy
Mums & Bubs
Toddlers
By: Marie Ashworth, ellaslist
It's a disposable world we live in. So many products come with a short lifespan. Things break and the cost of fixing them becomes pricier than buying a replacement. Or, the latest and greatest product upgrade gets released rendering old accessories obsolete. Take the iPhone for example. It can't just be me who finds the growing pile of redundant charger cables wasteful and frustrating? So, it's a refreshing change when I come across a product that lasts the long-haul.
A Beacon For Quality
It's how I feel about the Bugaboo brand. It's a beacon for quality and clever design. Our Bugaboo stroller is a 10-year-old First Generation Bugaboo Cameleon; the original model. My 5-month-old is the fourth child in our family to be carried in it. It's truly global having pounded the streets of Paris and London and now the high kerbs of Sydney. And I'd struggle to guess how many times it's been manhandled into the plane hold.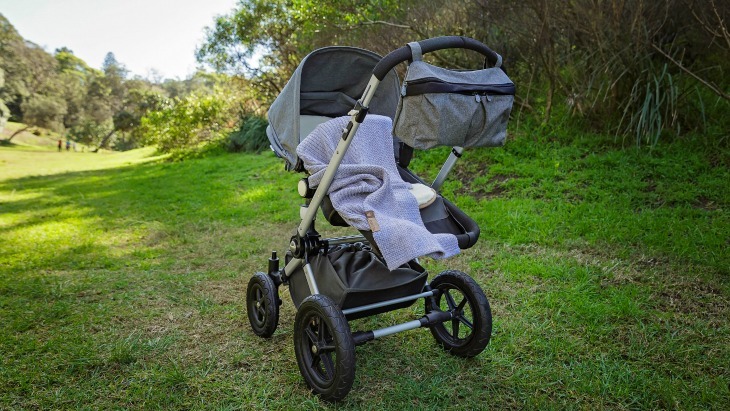 Photo by Naomi Reiter
Going Strong A Decade Later
But here's the thing- it's still going strong. In fact, it's going much stronger than our 8-year-old car that costs us a small fortune to keep on the road. Yes, we've had to replace a couple of parts - like the front wheel that was snapped off on a flight into London (we've since bought the travel bag which put a stop to any further breakages).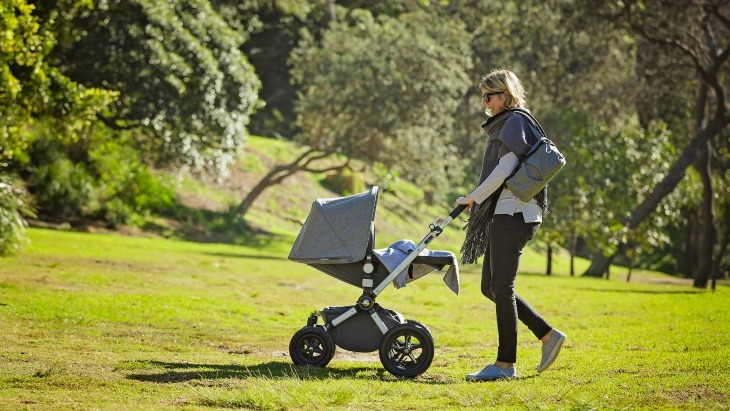 Photo by Naomi Reiter
Impressive Post-Sales Service
These spare part replacements are another reason why I love Bugaboo. The customer service has been fantastic. After a quick call from the airport, we had replacement wheels couriered to us within 24hrs. They really get how essential your stroller is to everyday life with a little one.
Ageing Gracefully
And our trusty workhorse doesn't look too bad for its age either. The red-felt sun canopy is slightly faded and there are few little dings on the aluminium chassis but to be honest, it's aged better than I have!
No Need To Fix This Design
A lot can change in 10 years, especially in product development, but it's interesting to see Bugaboo's core designs have not changed dramatically. I'd say that's testament to them getting it right from the start. Instead, they've introduced a range of accessories that allow you to customise your stroller so it suits your family lifestyle perfectly.
Accessories Aplenty
I like taking a peek at the Bugaboo website now and then to see what's new (usually just before a baby is due!). On a recent visit to buy a coffee cup holder – baby number two calls for more coffee! – I came across a whole section of accessories. From cosy blankets and foot muffs that prep your stroller for winter to air-flow sun canopies and parasols to guard against the scorching Aussie summer, plus a whole lot more to make life a little easier such as phone holders, nappy bags and wheeled boards. Or, if you're simply craving a new look, you can style it up with a colour change or some luxe-looking accessories.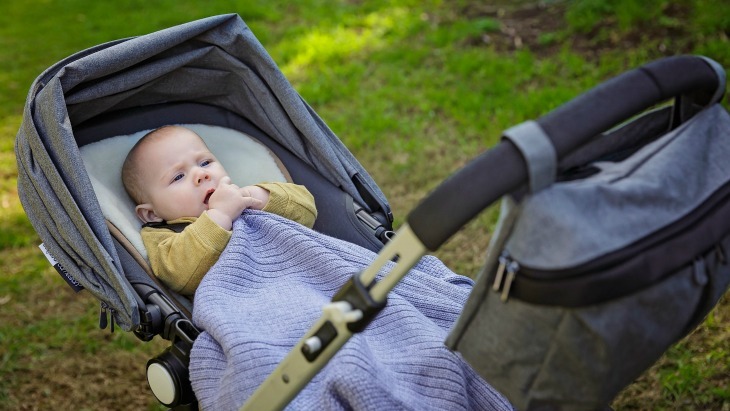 Photo by Naomi Reiter
Time To Pimp It Up
With the chilliest season almost here, it was time to 'winterize' our old faithful 1st Gen and at the same time freshen up its look. Bugaboo sent us a box of goodies to bring it bang up-to-date; a smart grey tailored fabric set with a super cosy matching foot muff, a beautifully soft merino wool blanket, a reversible wool seat liner, a handy grab organiser bag and for those brisk winter bush walks, rough terrain wheels.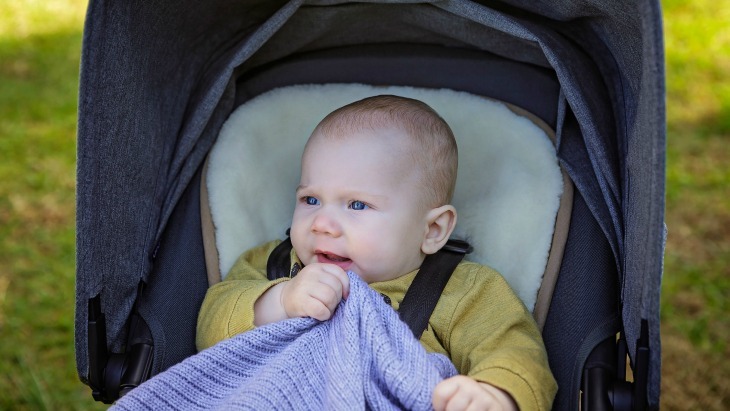 Photo by Naomi Reiter
Precision Engineered
Switching everything over was surprisingly quick. The workmanship and design made them easy to change without the need for instructions. It's the precise design and manufacturing that led me to guess Bugaboo was a German company. I wasn't too far off…it actually originates from neighbouring Holland.
What A Transformation
Forty-five minutes later and our stroller was dressed to impress. Visually it looks like a brand new model (unless you get really close and look for the small scratches on the frame). The tailored fabric UPF50+ sun canopy is an improvement with its zipped extendable section that covers almost the entire stroller – no need for me to peg fabric across the canopy anymore. The footmuff, seat liner and blanket look so inviting I've had people comment they'd like to lay their head down in there themselves! And that organiser… what a brilliant thing it is; just the right size for essentials: nappies, change mat, wipes, cream, bottle, keys etc and velcros on and off so I can grab it quickly as I weave frantically towards the parents' room with bub under my arm.
Products Put To The Test & Winning
Bugaboo strollers may not be the cheapest on the market but they certainly score top marks for longevity; with that comes value for money. And the quality is superb. I envisage a busy team of babies and toddlers in Amsterdam putting new products to the test to ensure every new launch lives up to the Bugaboo name. Honestly, I can't fault them and will continue to recommend them to anyone who asks!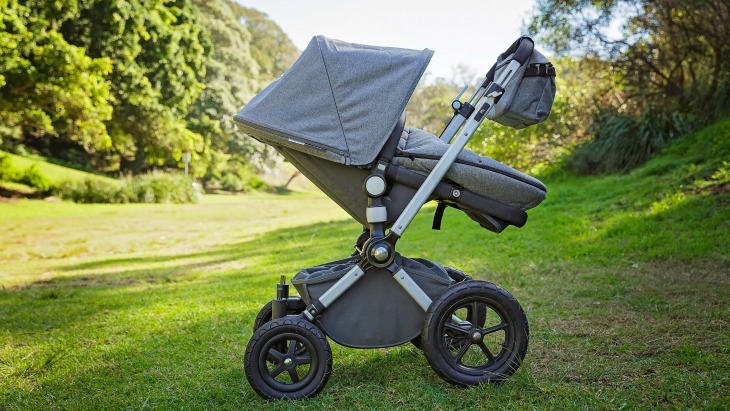 Photo by Naomi Reiter
Products