Would You Like A Sprinkle Of Bugs On Your Ice-Cream?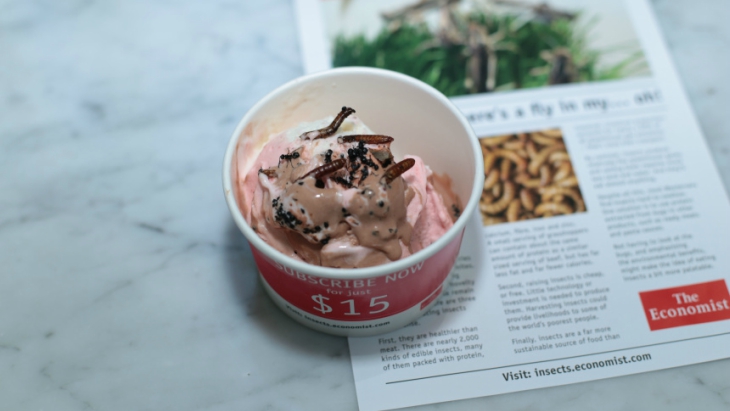 By: Alex Harmon, ellaslist
As parents we love nothing more than giving our kids fresh, natural, healthy, wholesome food with no artificial flavours or additives. Well, what would you say if we found a new type of food that is organic, locally sourced and sustainable - you can find it in your own backyard - that's right we're talking about bugs!
And this month you can try this new food 'trend' for FREE. That's right, the Economist will be handing out scoops of bug-filled ice-cream in a bid to get people talking about global food sustainability. The food truck will be moving around from Sydney to Melbourne, including Wollongong.
I Scream, You Scream!
You can choose from Scurry Berry, blueberry and raspberry ice-cream with a mix of insect bits; Choc Hopper, smooth chocolate ice-cream with grasshopper chunks; Strawberries and Swirls, fresh strawberry ice-cream with cream and meal-worm swirls; and Nutritious Neapolitan, mixed critters in strawberry, chocolate and vanilla ice-cream.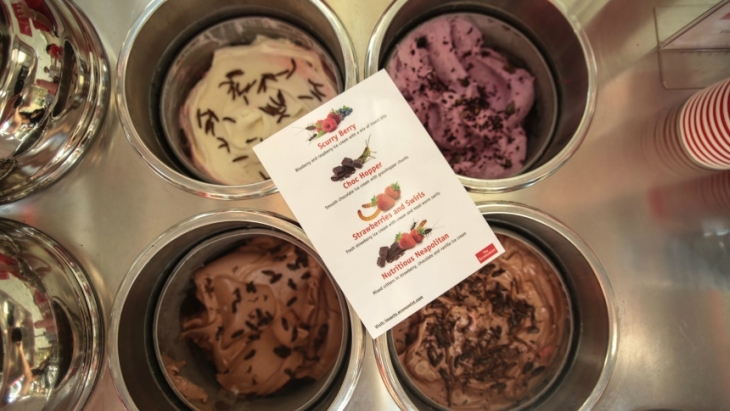 It's A Bug's Life
Eating bugs isn't a new thing, in fact two billion people around the world are already adding the critters to their diets.
With the world's population is projected to reach 11 billion by the end of the century, experts fear that feeding that many people will be a challenge, and it is further complicated by the impact of climate change on agriculture.
So, will you give it a swirl? Let us know in the comments!
Where To Find It
Sydney
Monday, March 5 - Wynyard Park, 12pm–6pm
Tuesday, March 6 - UNSW, 10am–5pm
Wednesday, March 7 - Wollongong University, 10am–5pm
Thursday, March 8 - Henry Deane Plaza, 8am–7pm
Friday, March 9 - Martin Place, 12pm–5pm
Sunday, March 11 - Manly Wharf, 10am–6pm
Monday. March 12 - University of Sydney, 10am–5pm
Tuesday, March 13 - UTS, 10am–5pm
Thursday, March 15 - University of Sydney, 10am–5pm
Friday, March 16 - Chatswood Mall Market - 9am–9pm
Tuesday, March 20 - Darling Quarter, 10am–5pm
Melbourne
Monash University, Clayton: Mon February 19, 10am–5pm
QV Melbourne: Tue Feb 20 10am–9pm
State Library of Victoria: Wed Feb 21, 10am–9pm
RMIT University, Thu Feb 22, 11am–2pm
Flinders Street Station, Fri February 23, 7am–7pm