Where to Take the Under-5s During a Cold Winter in Melbourne
Mums & Bubs
Toddlers
Preschoolers
Cold winter in Melbourne - bit of an oxymoron, isn't it? When is a winter in Melbourne not cold?!
Fortunately, Melbourne does winter very well, and that's true for the youngest of us also! The city is packed full of fun things to do and ways to stay out of the bracing breeze when the temperature drops and the sunlight (if there is any sunlight!) hours are short.
The Pauline Gandel Childrens' Gallery
Tthe Pauline Gandel Childrens' Gallery at the Melbourne Museum post-makeover is absolutely one of the top spots to take the babies and toddlers, regardless of the weather!
Designed for the under-5s, the specially crafted features that facilitate active and tactile playing offers a space for kids to be physical without trashing your lounge room.
Kids can dance, crawl, run, explore – and best of all, they can socialise with other kids of a similar age. For colour, creativity and education this is a one-stop-shop, and a great option during the winter months.
What You Need to Know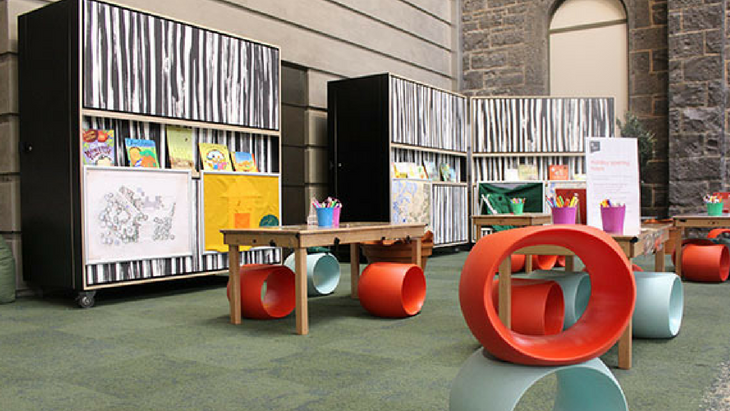 Play Pod, State Library of Victoria
We love hanging out at libraries with kids, and they become real havens over the winter months. The Play Pod at the State Library of Victoria, however is pretty next-level for entertaining kids.
Little ones can enjoy interactive activities to read, create and play, and their educational themes rotate every season.
This winter the theme is "Welcome to Country", which runs June 6 - August 19, 2018. Indigenous storytelling activities inspired by Aunty Joy Murphy and Lisa Kennedy's Welcome to Country will intertwine entertainment and social conscience for kids under 8 all season.
What You Need to Know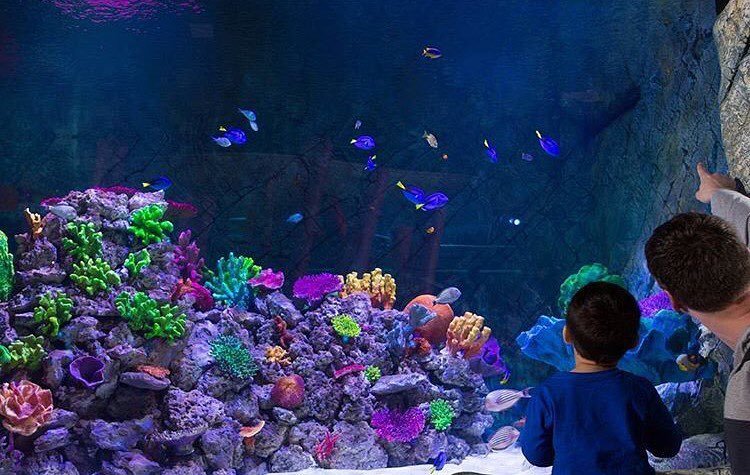 Sea Life Melbourne Aquarium
With plenty to see and do - all indoors - the Sea Life Melbourne Aquarium is a great place to beat the winter chill with under-5s.
Get up close and personal with penguins, gaze at sea snakes, marvel at sharks, seahorses, shellfish, starfish, and all other marine life before taking in a fun and educational presentation(and checking out the shipwrecks)
A super-fun day out for kids and grownups alike.
What You Need to Know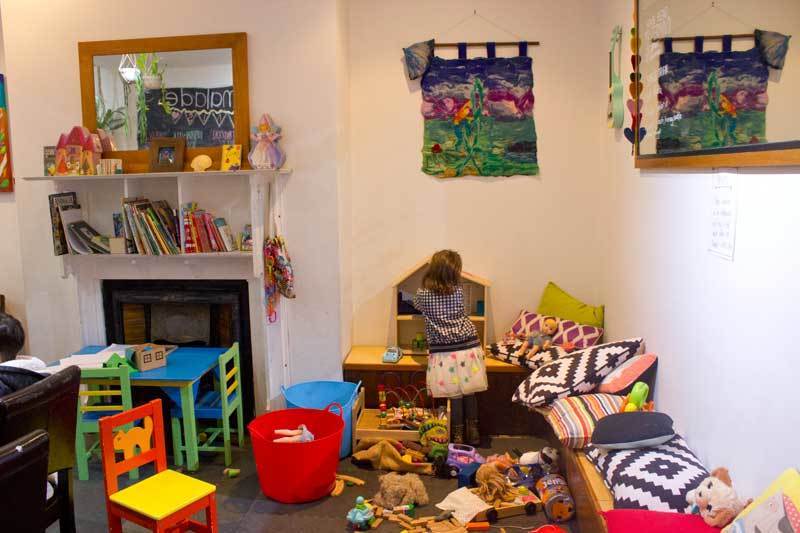 Kid-Friendly Cafes with Indoor Play Space
It's our job to stay informed on all the coolest places to eat with kids, and six of our favourite spots happen to have indoor play spaces so you can enjoy your coffee in peace, quiet - and warmth!
Check out our list here: We love Miss Marmalade in Brunswick (pictured above), Little Henry's in Murrumbeena, Birdie Num Nums in Carlton North (not an indoor playspace with a roof, but its fully enclosed and heated in winter), the Duchess of Spotswood in Spotswood, the Little Village Play Cafe in Croydon South, Toot Toot Toys and Cafe in Bentleigh East, and Station 93 in Glenroy.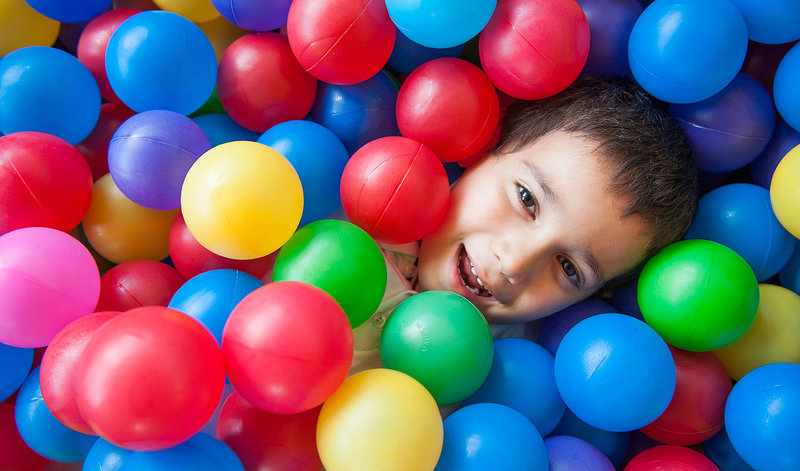 Tumbles Playhouse
Tumbles Playhouse is a gorgeous indoor play centre for kids of all ages, but also has two separate play areas for kids under 3, and for children up to 18 months.
The "construction zone" play area for kids aged 3 and below features huge building blocks, rockers, ball pit, and jumping inflatable, and the gated infant play area is specially designed for crawlers and smaller toddlers to 18 months.
For older kids, they'll have a blast on the giant three story play structure made up of tunnels, slides, burmese bridge, ball pit, flying fox, super-fast double astro slide, and two big inflatables.
The onsite cafe has a health-food twist, and provides hearty meals as well as snacks like popcorn, fairy bread, fruit sticks and kids' hot chocolates.
What You Need to Know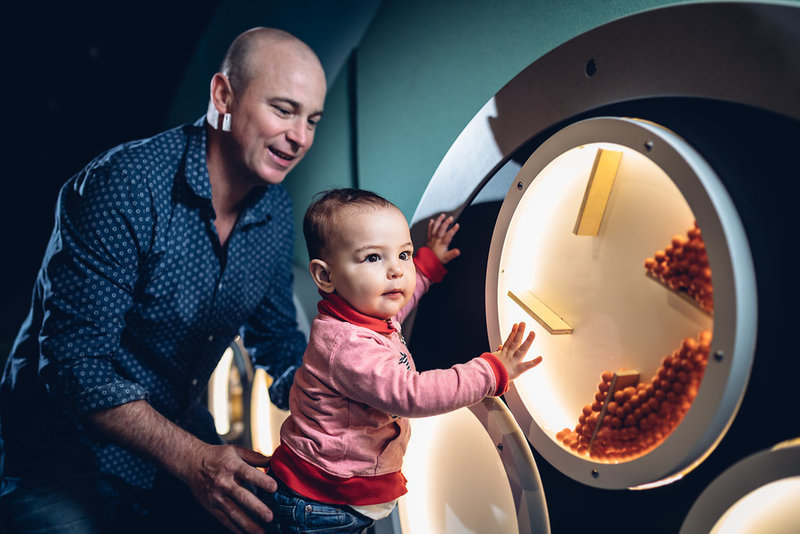 Ground Up
Ground Up: Building Big Ideas, Together is a brand new permanent exhibition for babies to five-year-olds at Scienceworks, replacing the popular Nitty Gritty Super City.
Ccuriosity is rewarded around each bend with surprising and intriguing sights, sounds and touch sensations.
Future aeronautical engineers can design and construct flying contraptions; little sparks can make patterns and pictures with lights on a giant wall of colourful light-up switches; pint-sized problem solvers get to experiment and construct colourful three-dimensional puzzles; and for all the littlies who love to touch and experiment, there is a giant, colourful car wash to be engineered into action.
In the quieter baby zone, the earliest learners and their carers can lounge within soft forms, gaze at the mirrored reflections and gently turn the wall-spinners to create a cascade of materials within.
Ground Up: Building Big Ideas, Together immerses young children in an imaginative world of sensory discovery and construction-play that will ignite their lifelong engagement with science, technology, engineering and maths
What You Need to Know
Main image credit: NGV