Where To Find The Best Hot Chips In Brisbane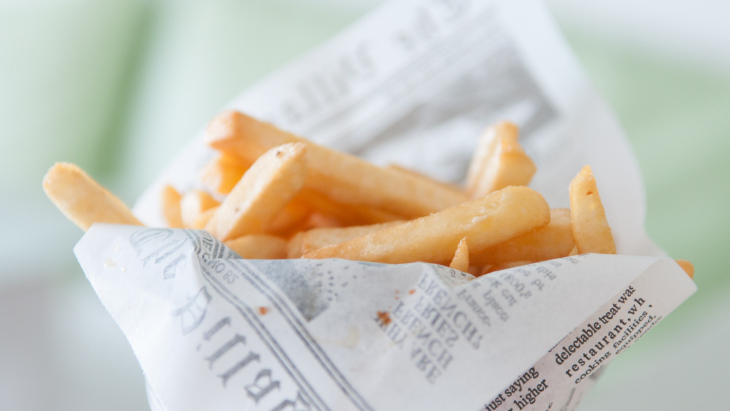 Here at ellaslist we take our hot chips very seriously, so when we discovered Levi Cotton's Instagram account @BrisbaneChipAdvisor, where he tests and reviews chips all over the city, we were instantly hooked. And it was a natural progression to ask Levi to write a wrap-up of his favourite chips for us to try for ourselves and share them with us here. We're not ashamed to say we've ticked nearly all of these off our list already!
Sun, sand and surf are synonymous with South East Queensland. So it's no accident that fish and chips is a family favourite if not a staple.
As a self confessed chip connoisseur, I find great enjoyment in the pursuit of chip perfection. Beginning with a loud crackling crunch, following it up with soft pillowy potato inner and ending with a well balanced seasoning. The quality of the chips can really make or break the dish as a whole.
In my humble opinion, there are 4 key components in finding the perfect chip. Crunch, Fluffiness, the amount of grease and the seasoning. Each compliment the other to create the perfect chip experience. Price was very close to being a component as well but the quality of a chip shouldn't be judged based partly on the cost. Quality can be found regardless of price.
With that being said, here's my top 7 chips (to date), that you should head on over to check out in Brisbane (no particular order). Just note that all the following restaurants have produced a perfect 10 chip.
Seafuel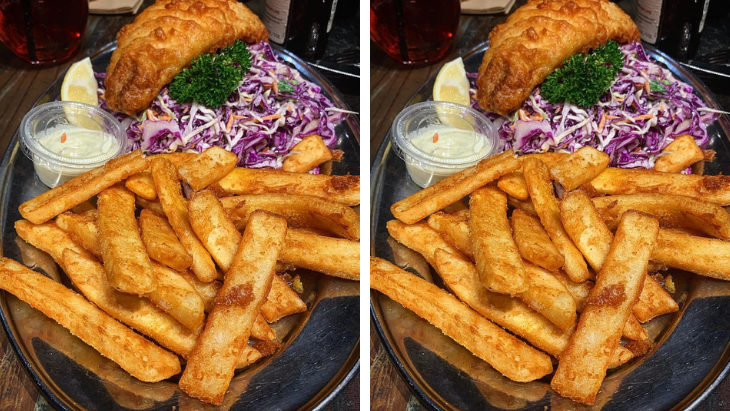 Located in West End, Seafuel has a wonderful selection of fresh fish and seafood to pair with wonderfully cooked steak cut chips. You can never really go wrong here the food is amazing and the customer service is top notch. And it will always be the very first 10 on my chip adventure!
Where: 57 Vulture St, West End
More info: https://seafuel.com.au/
One Fish, Two Fish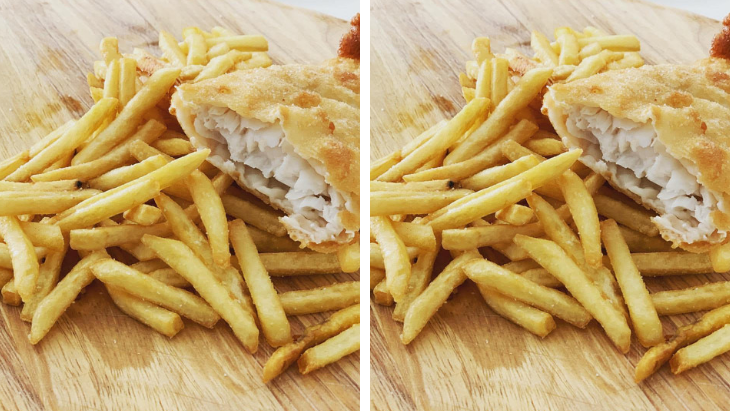 Nestled away just a stones throw from the Gabba, this eatery offers 5 varieties of top quality potato to try. Shoestring, beer batter, potato bake, potato and sweet potato scallop. It's hard to judge chips when you've already tried them once but twice is nice! Second time around the chips were extraordinary. I tried the shoestring first time around so second time around I tried the beer batter and potato scallop. And no regrets after the impending potato overload.
Where: 708 Main St, Kangaroo Point
More info: https://www.facebook.com/onefishtwofishbrisbane/
The Fishery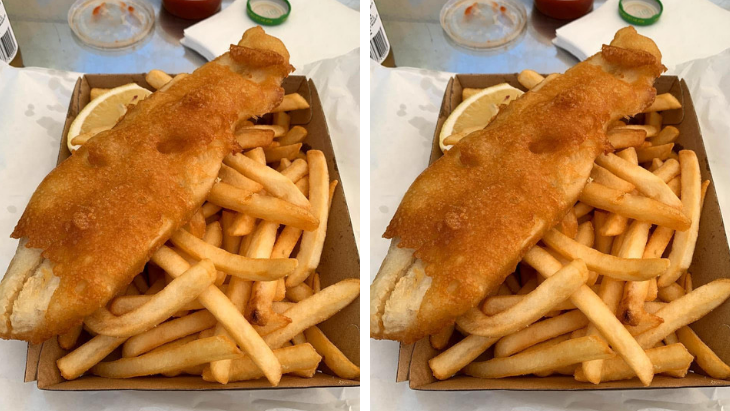 Pretty much neighbouring the fabled XXXX brewery, what more could satisfy you after a brewery visit, or a game at Suncorp, than a good feed of fish and chips. This quaint fish and chip shop comes up big with its top shelf chips and delivers in spades with quality fresh seafood!
Where: 6a/16 Baroona Rd, Milton
More info: http://www.thefishery.net.au/
Perch'd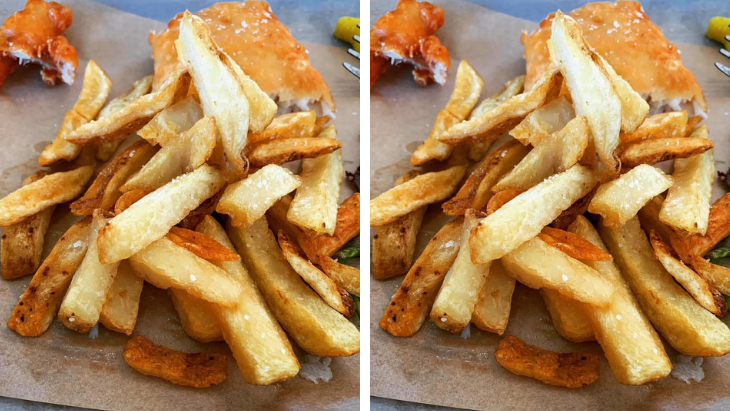 This restaurant is wonderfully hidden in plain sight on the busy street of cavendish road, Coorparoo. Cool, calm and casual, the vibe is chill and the house made chips are marvellous. The only one of the seven far to still have the potato skin and still be cooked to perfection.
Where: 1/252 Cavendish Rd, Coorparoo
More info: https://www.perchd.com.au/
Seavibes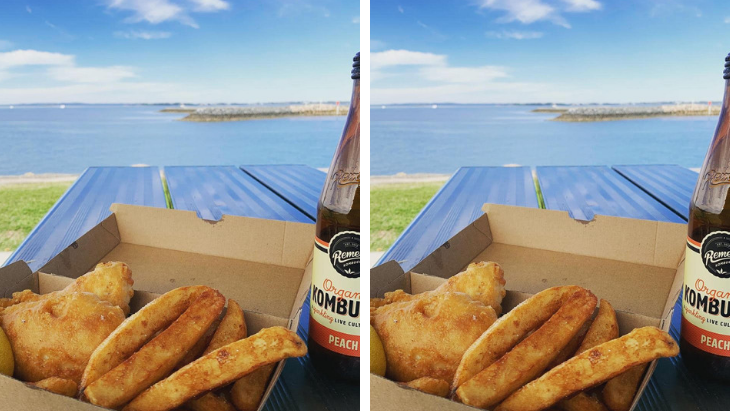 Situated in the peaceful Wynnum Esplanade, this quality dine out option offers good food, service and vibes. The first thing that struck me about these chips was the uniform size and how thick in size they are. A real mouthful of quality chip on display here.
Where: 461 Royal Esplanade, Manly
More info: https://seavibes.com.au/
Les Bubbles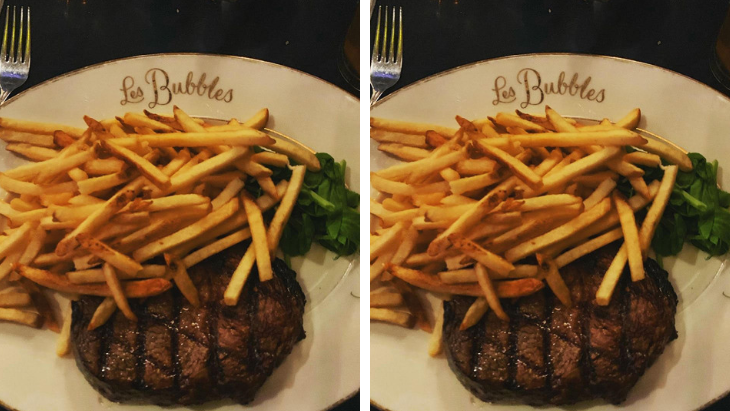 A Brisbane institution when it comes to the French fry. Although it is very well known for the colourful history of its building, the simple, yet exquisite signature dish is what really gets the punters in. Perfectly cooked steak served with a choice from 3 sauces topped off with bottomless fries. I mean, who can argue with bottomless French fries!
Where: 144 Wickham St, Fortitude Valley
More info: http://www.lesbubbles.com.au/
Pierre's Golden Chicken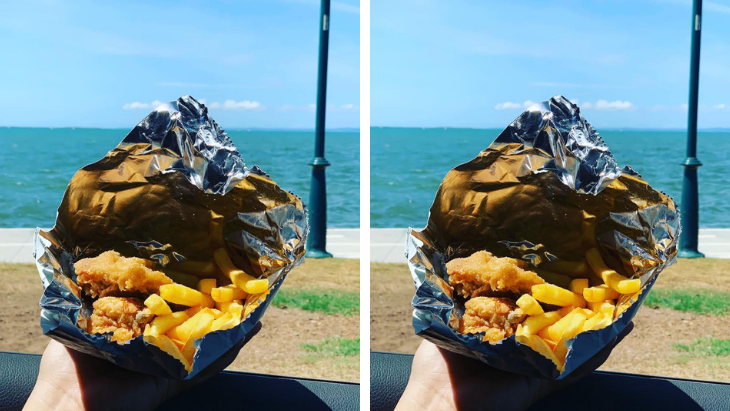 Another place to check out in Brisbane's bayside. This small family owned business provide an assortment of delectable treats, with one of them being their delicious chips. Cooked to absolute perfection it's a the ideal food to sit by the nearby Wynnum esplanade and enjoy the sun.
Where: 8/89 Bay Terrace, Wynnum
More info: https://www.facebook.com/Pierres-Golden-Chicken-109566482394648/
While these are seven of the best to date, I'm always on the hunt for the perfect chip no matter where I am in the world. If you are interested in finding out about some of these places head on over to Instagram and check out my page @brisbanechipadvisor
I'm always welcome to suggestions, discussions and banter about anything chip related.