Where To Find A Street Library In Your Area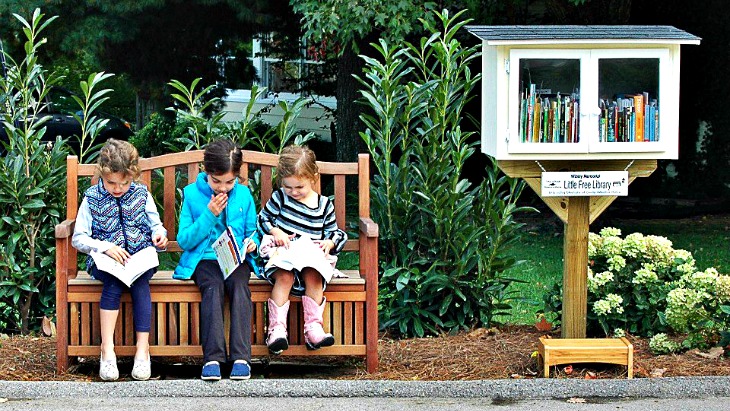 By: Alex Harmon, ellaslist
2017 is the year of the share economy, from cars to bedrooms to ball gowns, there's not much you can't get off your neighbour should you be in need -for a fee of course. But what about the things that truly enrich our lives, the things that don't cost a thing. Anyone?
Library books are one of the only free things left in life that will make you 'richer'. That's why I love the street library initiative so much. The grassroots movement is taking over neighbourhoods across the world and thanks to Sydney having such a thriving community of book lovers, you can find a street library to dip into in almost every suburb.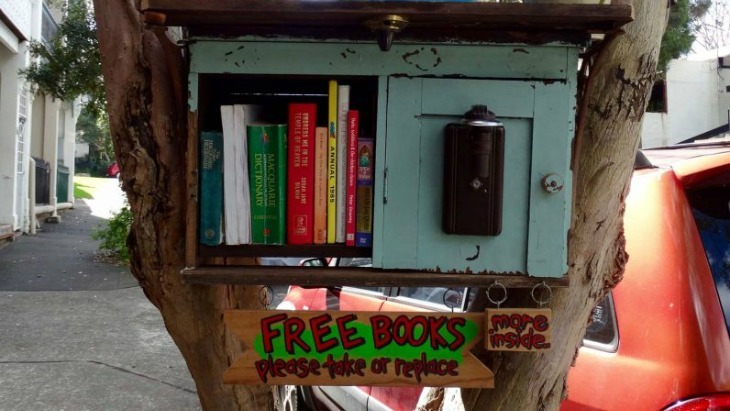 How Do I Sign Up?
People passing by are welcome to stop and browse an ever-changing selection of books including novels, textbooks, biographies, travel guides and comics, all stacked in their little wooden library boxes. And there are no memberships - you simply take a book for free and return it when you're done or exchange it for another book. It's loved by adults and kids alike and it spreads a message of joy in communities, strenghtening ties and bringing people together who all share a love of reading. You can find them all over Sydney, from Baulkham Hills to Liverpool to Maroubra to Macquarie Park - and everywhere in between!
From Humble Beginnings
Street Libraries is based on The Little Library movement in the US. The founder, Todd Bol, put up a library inside a miniature model of a school house on his front lawn in Wisconsin 9 years ago as a tribute to his mother, a former teacher and bookworm. The idea was welcomed so well by the community that little libraries began popping up in neighbouring area. They are now found all over the world with an estimated 40,000 street libraries operating in more than 70 countries.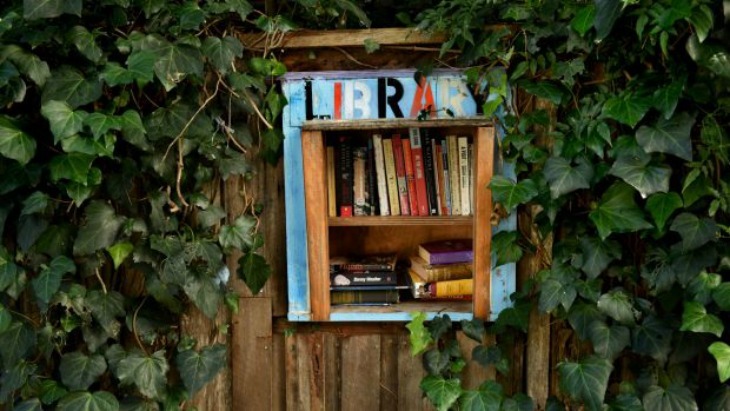 Word On The Street
Want to find a street library in your area? Click here, add your postcode and see where your nearest one is. If there isn't one nearby and you think you can start one with books of your own then do it! You can even buy the materials to create your own mini book 'shed' to be filled with your old books.
While we don't think it can ever compare or indeed replace your local library, Street Library Australia founder Nic Lowe has set an ambitious target of 5000 libraries in the country by 2020, so if you haven't already, expect to see one cropping up in your hood soon!