What To Expect at the New Sydney Zoo!
Toddlers
Preschoolers
Kids
Family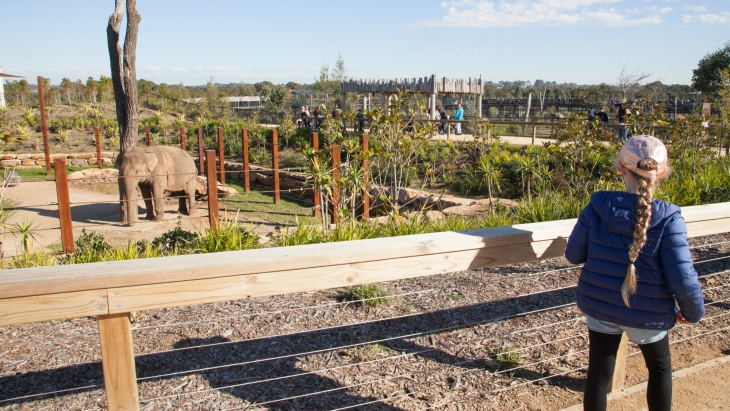 Deep in the heart of Western Sydney lies the city's newest attraction, Sydney Zoo.
This is not your average zoo. It is huge, not just in terms of size of the actual zoo, which is itself 16.5-hectares, but also the animal enclosures, which are so spacious and well thought out that it really gives visitors the feeling that they are on a safari.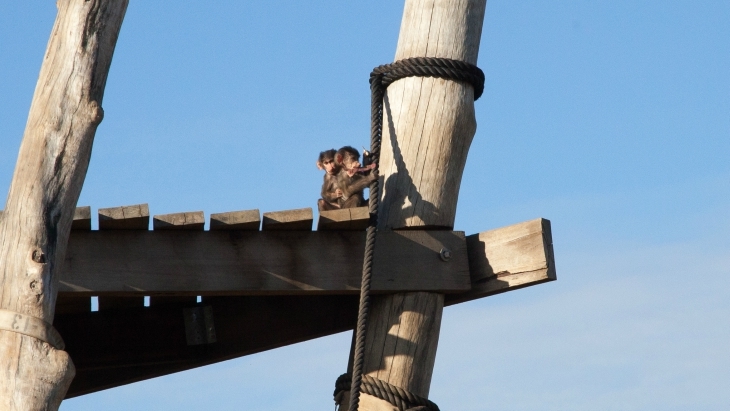 Sydney Zoo is broken up into five precincts: Aquarium, Australia, Asia, Africa and Primate Boulevard. Inside the Australia precinct is the country's largest reptile and nocturnal animal house.
The whole design of the zoo is extremely well planned, with an obvious desire to give visitors an excellent experience. There's an easy-to-navigate layout to the zoo with a central boulevard, and snack stations located in several spots. A bigger dining area in the centre of the park overlooking the meerkat exhibit is a fun spot to have lunch.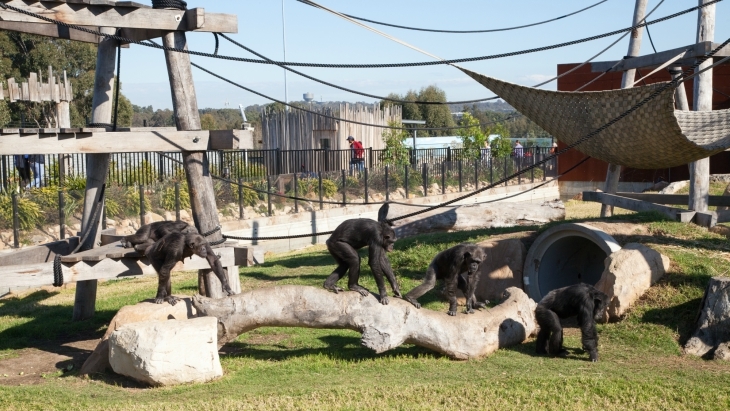 Dotted around the wide walking area are plenty of shaded benches to stop and watch the animals. With its wide, flat walkways and low barriers to see into the exhibits, the zoo is extremely accessible for strollers and wheelchairs.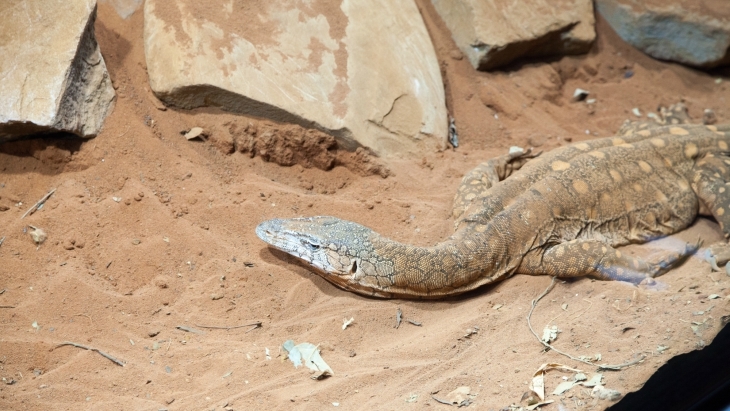 We highly enjoyed the Australian section, with its free-roaming kangaroos and surprisingly friendly emu. The reptiles and nocturnal animals were a great surprise with their variety as well as quantity. We were somewhat terrified by the poisonous snakes and delighted to see a bilby and spotted quoll.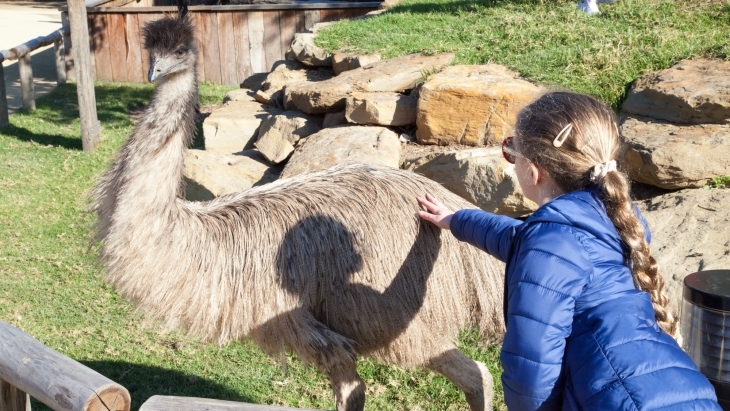 In the Primate Boulevard we spotted three new additions to the zoo - baby baboons! The tiny Papio Hamadryas were delightful to watch play games with each other.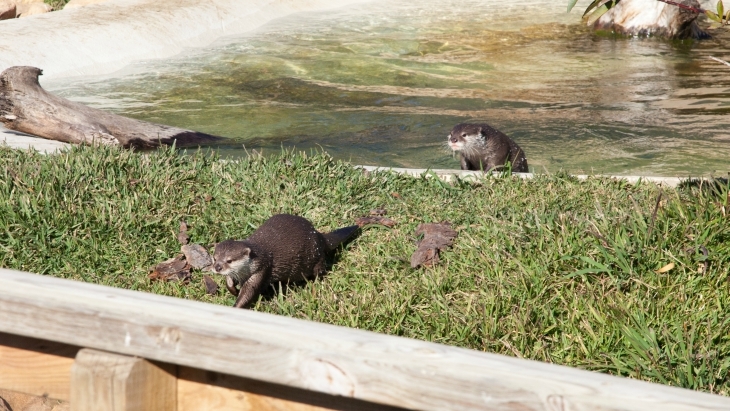 Other new additions to the zoo include two river otters, who are so incredibly fast as they play in the water and zoom down their waterfall.
Our favourite precinct was the African one, starting with the story of 62-year-old retired circus elephant Saigon, to the African painted dogs and hyenas, both of which we had never seen in real life before, and the stunning four lion brothers.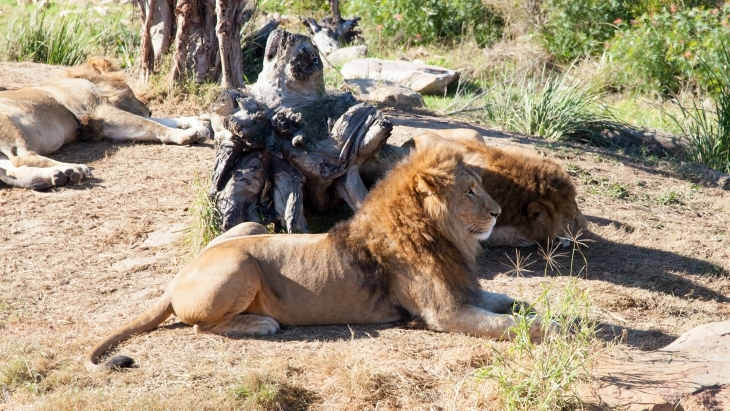 The elevated boardwalk over the savannah made the experience truly feel like we were on a safari in Africa, watching the zebra, giraffes and ostriches meander around their daily business, seemingly completely unaware that they were being watched by many pairs of human eyes from up above.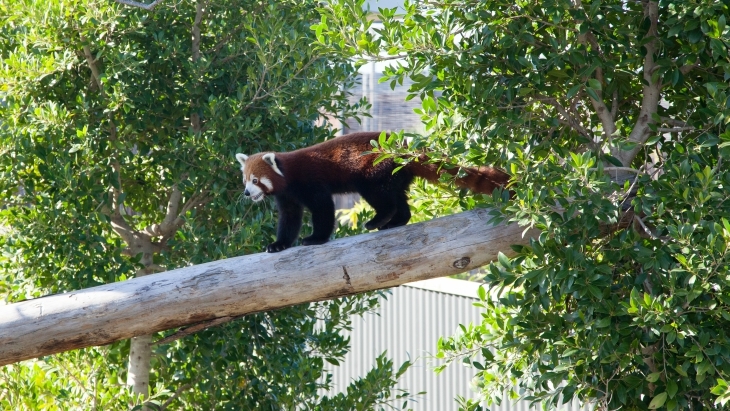 One last new addition to Sydney Zoo for the school holidays is the Ferris Wheel, which costs an additional $7 ($6 for members), a portion of which goes to the Sumatran Orangutan Conservation Programme.