What to do in Melbourne With Kids - Historical Spots Around the City
Toddlers
Preschoolers
Kids
Teens
Family
All Ages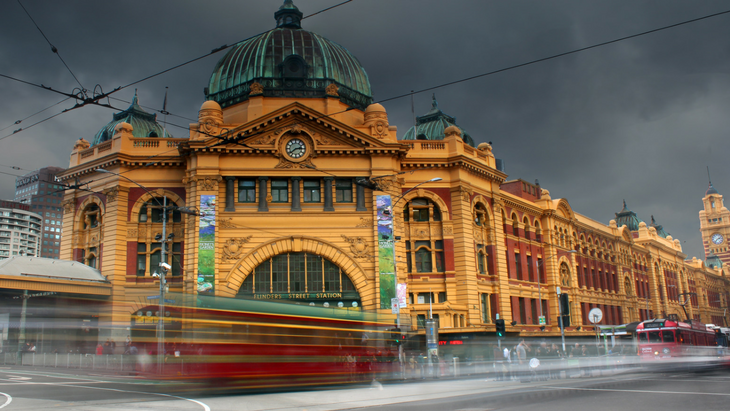 Yep, you know Melbourne's full of it - history, that is!
Everywhere you turn, the city puts on a spectacular display of heritage, from its early days in the mid-1800s through all the architectural and cultural changes to present day.
Pick an epoch and get to it! Discover Melbourne's past with the kids at any one of these fantastic places.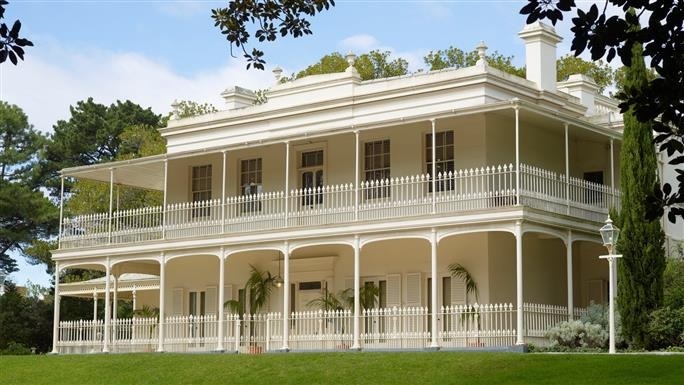 1. Como Historic House and Garden
Luxury, glamour... Como House has it all. Built in 1847 with classic Italianate architecure, it also has snippets of Australian Regency, making it a fascinating place to lose yourself in the annals of time, where the privileged Armytage family lived for almost a century.
The Armytages became famous amongst Melbourne high society and equally famous for their many elegant dances, dinners and receptions.
Those elegant dining and reception rooms are still furnished with Armytage family heirlooms and even the servant's areas, kitchen and laundry have been preserved.
Bring your own picnic and wander through the beautiful gardens, taking in the grandeur and spectacle of yesteryear.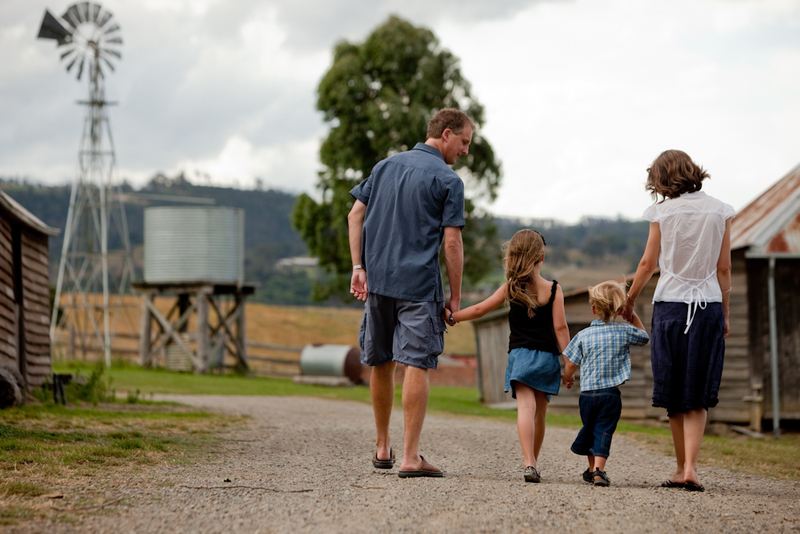 2. Gulf Station
See a real old-fashioned pioneer farm with working horses, shearing demonstrations, butter being made in traditional churns, and wood being worked without using power tools at Gulf Station, established in the 1850s.
Scottish settlers Agnes and William Bell were the first to lease the land where the property was established, and the Bell family lived there for almost 100 years.
From the 1850s to the 1950s, Gulf Station supplied produce to gold miners of the district. The National Trust acquired stewardship of the property in 1976 and restored its buildings and cottage garden, which is open for us to explore in the present day.
Gulf Station hosts regular events and activities including Heritage Festivals, Talks, Workshops and Lost Tradition Days, and you can keep up with a calendar of those events by subscribing to their newsletter.
3. Koorie Heritage Trust
The Koorie Heritages Trust is one of the oldest Aboriginal cultural organisations in Australia offering nationally unique programs and services to promote, support and celebrate the Aboriginal culture of South-Eastern Australia.
The trust welcomes everyone; it's a a unique space in which Koorie and non-Koorie people can experience, learn, connect and reconnect with the rich, living Aboriginal culture, heritage and histories of Victoria in a safe environment. It is a knowledge bank and vital community resource, as much a physical as well as a virtual place for sharing, learning, collaborating and creating.
You can attend workshops, seminars and other events, or visit the curated museum collections. Find out what's on here.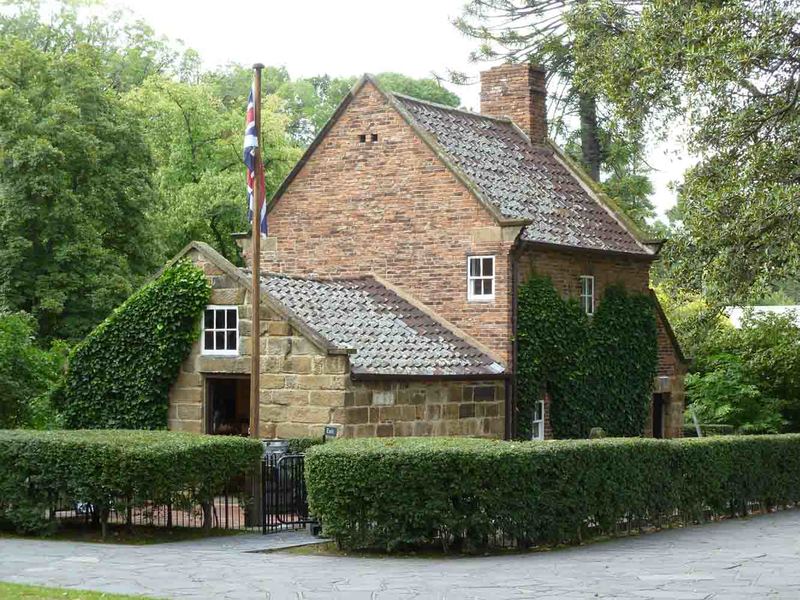 4. Cook's Cottage
Cook's Cottage is a drawcard nestled in the beautiful Fitzroy Gardens, original home of Captain James Cook, and painstakingly restored brick by brick on its current site.
The Cottage originally stood on an extremity of the village of Great Ayton, Yorkshire.
Combining modern interpretations of Captain Cook's adventures, centuries-old antiques, a delightful English cottage garden and volunteers dressed in 18th century costumes, Cooks' Cottage is a fascinating step back in time.
Entry to the cottage includes a comprehensive fact sheet for a self-guided tour.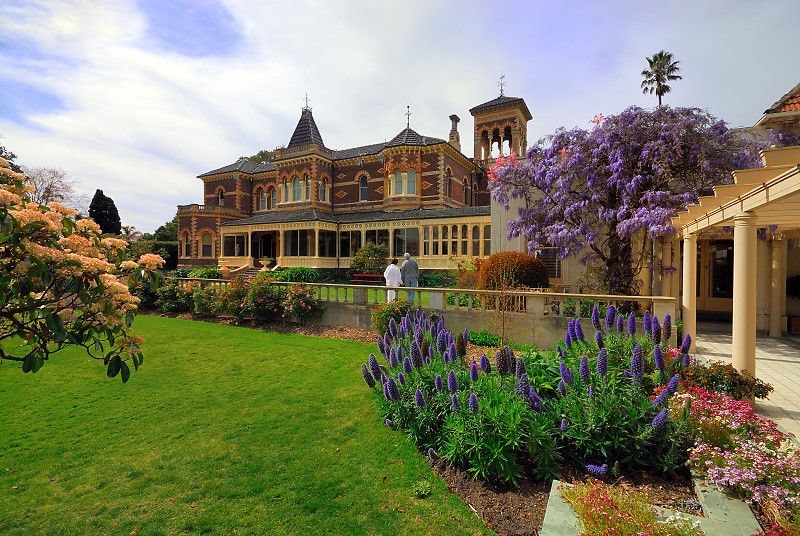 5. Rippon Lea
Rippon Lea House and Gardens is one of Australia's finest grand suburban estates and the first to achieve National Heritage Listing, recognising its unique significance.

More than 14 acres of estate gardens features extensive lawns, a windmill, lookout tower, heritage orchard, lake, waterfall, fernery, and more. The mansion is open for a peek into a bygone era, and the lawns are perfect for picnics, croquet, tea, and other Victorian leisuretime pursuits.

6. Portable Iron Houses
Get an insight into life during the Gold Rush era when you visit South Melbourne's three prefabricated iron buildings, among the last of the 19th century buildings of their kind to survive.
When gold was discovered in Victoria in 1851, accommodation for the influx of migrants was an immediate necessity. Iron houses were cheap and available, and could be ordered from a catalogue. Choices ranged from modest cottages to theatres, and even large churches.
The houses were shipped from Britain, where they were reassembled from the dismantled pieces, designed to be completed by anybody - the original IKEA!
By 1855 South Melbourne comprised nearly 100 portable buildings, of which Patterson House is on its original site. Abercrombie House and Bellhouse were relocated to the current sites from North Melbourne and Fitzroy.