What Is School Readiness And Why Is It Important?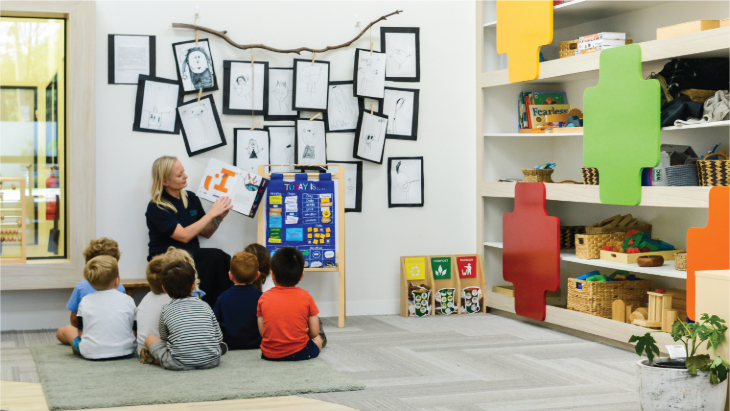 Simply put, school readiness refers to how easily your child can transition into kindergarten. Often when parents think about school readiness, it is associated with how well my child is reading or writing, do they know their colours and can they count to 10.
But to fully understand if your child is ready for kindergarten, you have to look beyond the basic academics and observe areas like their self-care, emotional development, social skills and interaction. A few things to keep in mind include:
Emotional maturity – Can your child cope and express their emotions? Can your child be at ease with small and large groups? Can your child focus on tasks and follow directions from their teachers?
Social Skills – Can your child play with other children, show appropriate manners and be assertive when required?
Language Skills – Can your child talk and listen to other adults and children? Can your child communicate clearly, understand stories and start to identify some letters and sounds?
Cognitive Skills – Is your child able to wait and take turns, begins to have sense of numbers and basic thinking skills?
Physical Health and Coordination – Is your child generally healthy? Does your child able to manipulate writing tools and able to run, jump, climb, and play ball?
Independence - Does your child able to manage their basic needs (going to the toilet, dressing up, unwrapping their lunch and looking after their belongings)?
Does my child rely on me to get dressed?
Is my child potty trained and can they independently go to the toilet?
Can they open their lunch box?
Can they sit upright for an entire school day?
Do they struggle to participate or follow instructions in daily activities?
How do they interact with their peers? Do they share?
At Bliss Early Learning, they offer a school readiness program in all centres. Their 'Love to Learn' kinder program is a holistic program that incorporates enquiry-based learning, creative expression and (I Can Read program in NSW and Little Learners program in VIC).
The program is specifically tailored for school readiness with their Early Childhood Teachers working with children to:
Learn to Read
Learn to Write
Learn to Count
Learn to Interact
Learn Fine Motor Skills
They incorporate all the interactions, experiences, activities, routines and events, planned and unplanned, that occur in a schooling environment and teach these to the children in their care. This can include anything from reading and writing, simple mathematics to putting their hands up before asking a question, opening their lunch box, going to the bathroom independently and participating in daily activities.
Children who start school too early or haven't developed these set of basics skills can quickly find themselves playing 'catch up' compared to their classmates. They may begin to dislike school, dislike learning or even disliking their teacher. In some cases, children may also experience social isolation or become overwhelmed and socially uncomfortable.
To avoid your child becoming stressed or anxious, it is essential that they are exposed to a school readiness program that makes the transition from day care to kindergarten seamless.
Find out more about Bliss' School Readiness program 'Love to Learn' on 1300 717 777 or email [email protected] and give your child the head start they deserve.