What is NAPLAN and How Can We Help Our Children Prepare?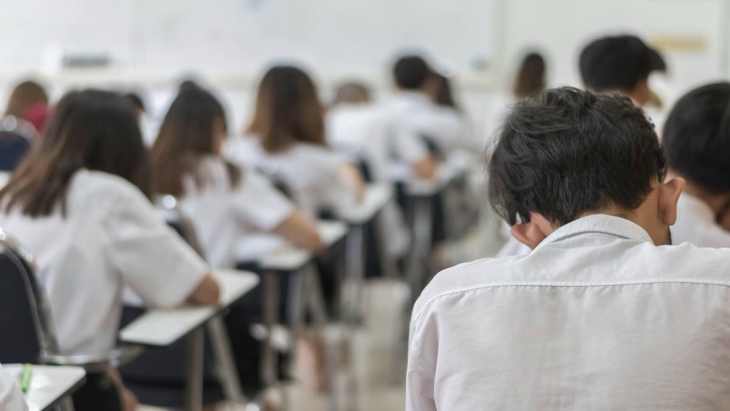 NAPLAN stands for the national assessment program – literacy and numeracy. It is a series of standardised tests for all Australian students and was introduced by the education minister, Julia Gillard in 2008. They test the literacy and numeracy skills of students in years 3, 5, 7 and 9 during the second week of May. NAPLAN is a way of tracking your child's achievements. This includes their basic use of reading, punctuation, grammar, spelling, numeracy skills and writing a persuasive or narrative text.
NAPLAN Criticisms
Eleven years on, NAPLAN is not without controversy. Disliked by many parents for the pressure it puts on children, feared by students themselves and often dreaded by teachers for its disruption to more effective teaching practices, NAPLAN gets quite a bad rap. Some experts will tell you that the tests do not prepare students for the rapidly changing future workforce. By this they mean there is no emphasis on creativity, collaboration or critical thinking - the three C's of 21st Century Education as they're known – which are vital to our students' future success.
We asked Laura McPhillips, Manager and Teacher, from Discover Learning Australia about the value of these standardised tests and how we can help our children best prepare for something that isn't likely to disappear any time soon.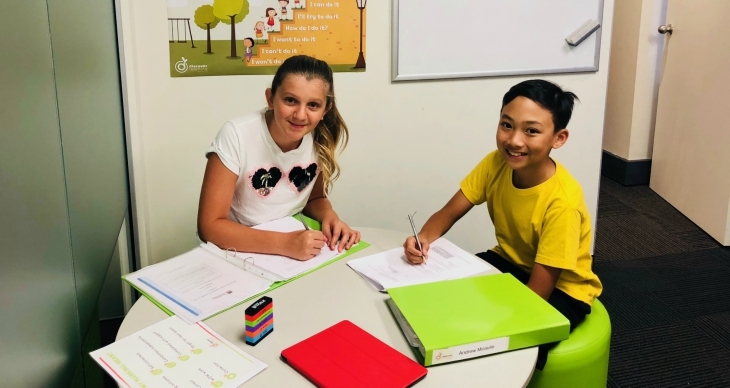 "Despite being a controversial issue, NAPLAN can indicate some of your child's strengths and weaknesses," explains Laura. "Implementing NAPLAN assessments means that Education Ministers can monitor the success of their policies and identify areas where extra funding and resourcing is needed. NAPLAN allows states to compare peer results. From this, they can identify areas that need improving within the system to benefit the education of all children."
Benefits of NAPLAN
The tests provide useful data in regards to the core skills of literacy and numeracy, which even in this changing educational landscape, will always be important skills. It's how the data is used that matters. Some believe that NAPLAN results are being used for purposes beyond NAPLAN's original intentions, such as ranking schools on the My School website. Unfortunately this site creates unfair comparisons between schools, stirring up the 'good' and 'bad' school mentality. It's important to remember that NAPLAN was introduced to improve literacy and numeracy levels in Australia and can be used by teachers to improve the outcomes of each individual student – and this is what we should focus on.
"Parents inevitably want to see how their child is progressing and the NAPLAN assessments gives them access to their child's performance in writing, reading and numeracy at a state and national level," says Laura. "Effectively, NAPLAN results offer parents an easily comprehensible benchmark."
Our Children's Wellbeing
But what about the inevitable student stress and anxiety from these tests? Surely that isn't helping our children.
"Unfortunately, the NAPLAN tests are often hyped up by teachers and parents. And this merely produces unnecessary stress and anxiety amongst those children sitting the tests," admits Laura. "Instead, parents need to be sensitive to their child's emotions during this stressful time. They should remind their child that NAPLAN is a test of how well the school is teaching them and that these assessments are not a true reflection of what they can do and achieve in the future."
During the lead-up to NAPLAN, which often begins at the start of the school year, parents should be mindful of the language used and attitudes we have towards these assessments.
"Praise and positive reinforcement is what your child needs to boost their confidence before the test," says Laura. "We need to remember that every child learns at their own pace and we should not put pressure on a child, as this will only give them a negative association with exams and their learning."
The negative impact on student wellbeing is something that education ministers regularly assess and openly admit to needing improvement on.
"It is clear that NAPLAN has lost its original purpose and its formal and inflexible nature is unconducive to instilling a love of learning," says Laura. "How can a test that is designed to 'catch' children out, ever give children the confidence and the positive attitude to their learning that they require to be successful?"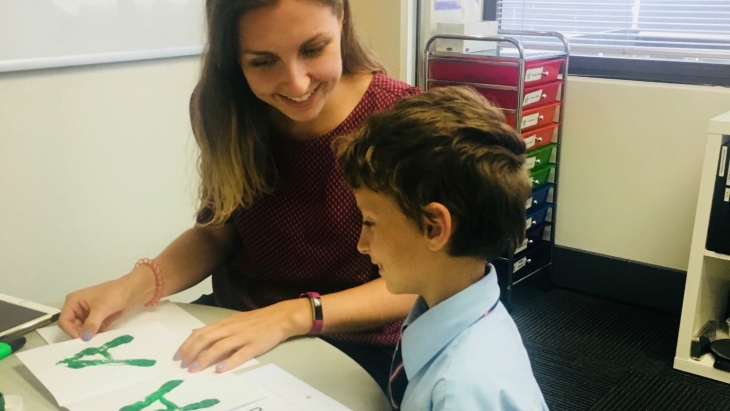 It's Here For Now So Let's Help Our Children
Laura agrees that NAPLAN can be a stressful time for you and your child, particularly if they are taking the assessments for the first time. Here are some tips from Laura to help your child prepare:
As a parent understand the assessments and know exactly what your child is being tested on.
Ask your child's teacher how they will be preparing for NAPLAN at school.
Reading is an important skill for all NAPLAN assessments, as it is vital to understanding and interpreting exam-style questions. Making reading part of your child's everyday life will work wonders for the exam day.
Time management is an area which many children struggle with. Ask your child to attempt some mock tests to give them an awareness of how much time they have to complete each paper. This also takes the fear away from the exam setting and paper, as they will have experienced it before the official NAPLAN assessments begin.
Need Some Extra Support?
Discover Learning Australia offer test preparation workshops in the lead up to NAPLAN to help familiarise your child with the tests and to help boost their overall confidence.
"At Discover Learning we aim to instill a real love for learning, giving our children positive experiences and the desire to learn," explains Laura. "We implement teaching techniques that are both innovative and interactive, making maximum use of visual and kinaesthetic learning. Our 'hands on' activities engage and inspire our children."
Find out more about these workshops and learn how Discover Learning Australia offer quality-first education by clicking here.
More School News:
Have you signed up to our newsletter? Join ellaslist to get the best family and kid-friendly events, venues, classes and things to do NEAR YOU!