What is Alopecia Areata?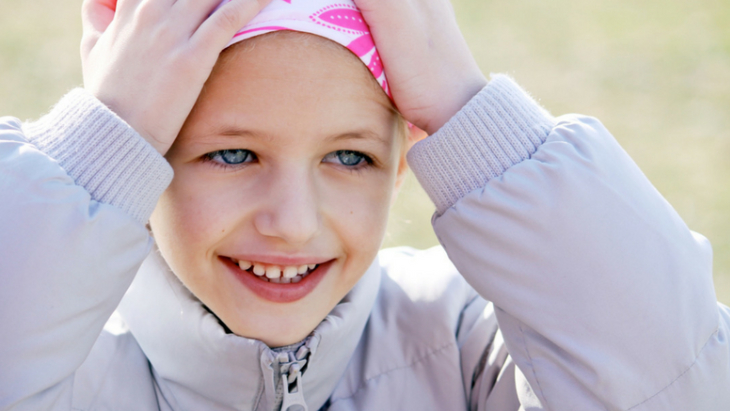 Imagine one day, suddenly, without warning, you start losing your hair. Worse still knowing that there is no cure. This is exactly what happens with Alopecia Areata - a genetic disease that radically impacts the physical appearance and self esteem of its sufferers.
As you may have heard, ellaslist is taking the chop for charity, and it has sparked some interest around the medical conditions that cause hair loss including Alopecia.
Here's what you need to know and how you can help.
What is Alopecia Areata?
Alopecia Areata is an auto-immune disease that results in hair loss. It most commonly affects the scalp but can occur throughout the body in varying degrees from bald spots to total body hair loss. It is considered a common condition that will affect around 2% of the population at some point*.
Who Does it Affect?
Alopecia Areata most commonly starts in childhood, however it can affect people of all ages, and can occur in males and females regardless of ethnicity.

What Causes It?
The definitive cause of Alopecia Areata hasn't been identified, but is best explained as an auto-immune condition where a combination of genetic and environmental factors cause inflammation around the hair roots, causing them to become inactive.
What are the Early Signs?
There are no early warning signs of Alopecia Areata. The first indication is hair loss, which can develop suddenly or over a period of time. However, it can be hereditary, and people with eczema, asthma or thyroid disease can also be more prone to the illness.
Is there a cure?
There is no known cure for Alopecia Areata. It can remain a permanent condition.
How is it Treated?
There is no known cure or single treatment for Alopecia Areata, though some people find some medications do help their hair regrow, at least temporarily, especially those who have a milder form of the condition.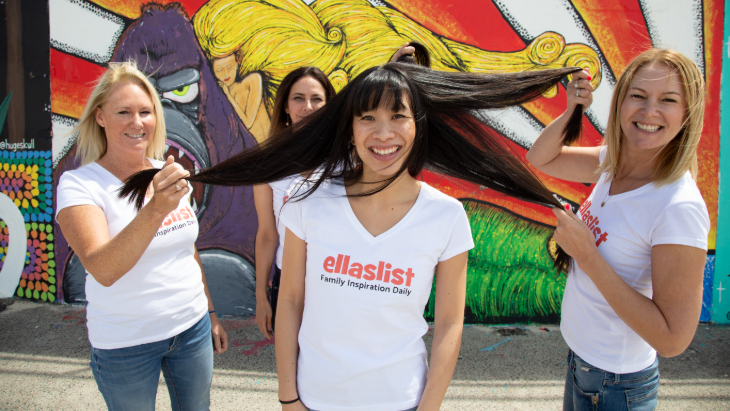 What Can I Do To Get Involved?
To help kids suffering the effects of Alopecia Areata, get behind the Variety Hair with Heart campaign. Variety - the Children's Charity helps kids facing challenges due to sickness, disadvantage or special needs. Their Hair with Heart Program turns donated hair into wigs for those who have lost their hair due to a long term medical condition, like alopecia, while also raising money to support all kids in need.
You can help Variety in their mission to give every kid a fair go, by sponsoring ellasllist's own inspirational team member Sam, who will be chopping off her long locks for Variety Hair with Heart, to raise awareness and bring hope to young lives.

Please help Sam and ellaslist reach our goal of $10,000 by donating. Thank you!
* Australian Alopecia Areata Foundation