What Are We Gonna Do Now?! Qantas & Jetstar Ban Popular Kid❜s Sleeping Devices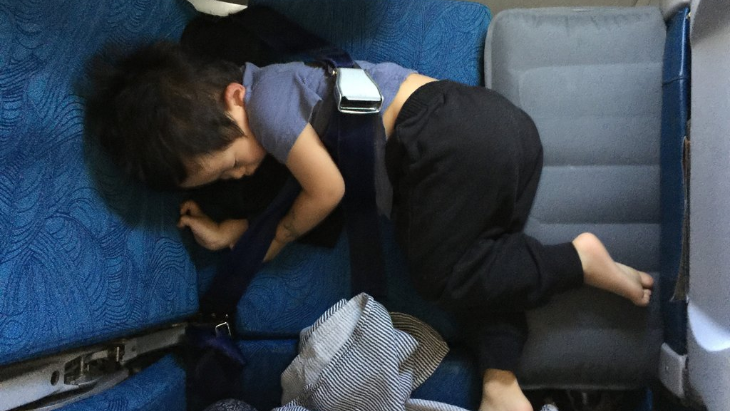 By: Phoebe Ackland, ellaslist
Jetstar and Qantas have just gone and made air travel with kids a parent's worse nightmare again by banning popular sleep devices including Plane Pal, Jet Kids Bed Box, Flytot and FlyLegs Up.
These devices are known to settle children down on long-haul flights by giving them space to stretch their legs, get comfortable and relax with a tablet in hand. Many parents challenge whether or not these miracle devices even provide any sort of safety hazard to passengers and safety procedures, whilst others have just breathed a sigh of resignation that, yet again, travelling with kids has been made that much more difficult.
But Whyyyyy??
According to the Qantas website, these nifty sleep devices could impede access to seats and aisles, damage aircraft seats and carriers and block access to emergency equipment. The message goes on to say "decision to permit use of a particular device (one which hasn't come to the attention of the airline yet) rests with the cabin crew onboard"- maybe some sucking up to the cabin crew is in order.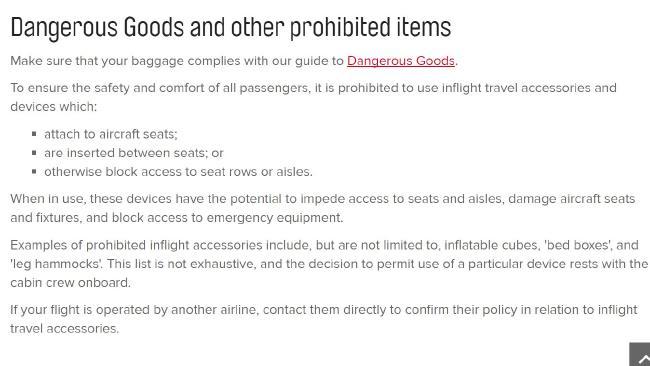 Do You Have One?
Popular products include the Jet Kids Bed Box- it's a suitcase that kids can roll around on at the airport, satisfies size requirements for carry-on luggage and can fold up into a leg rest or bed for children aged 0-6 or 7 years. Flytot is another of our favourites, and is basically an inflatable cushion that allows little ones to lie down flat in an economy seat. Products such as these have, in recent years, experienced a lot of social media attention, and have been sold internationally to parents who just can't bear the thought of frantically rocking a screaming infant whilst between continents.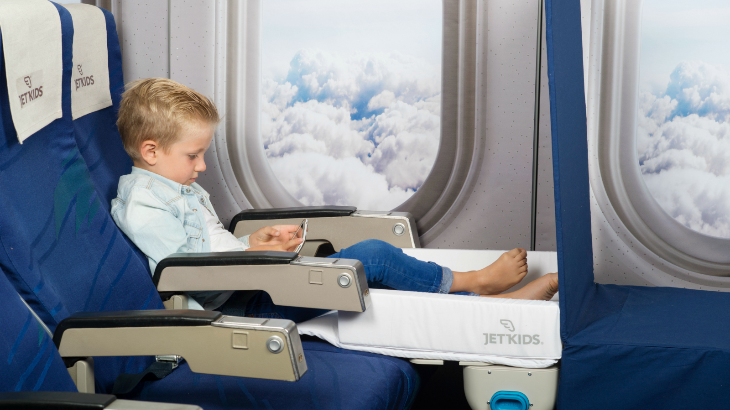 Here's what some parents had to say on social media about the disappointing new rule:
"I have been led to believe that the jet kids bed box is not allowed on to Qantas flight as it is a potential hazard in the event of an evacuation. Can someone please provide a legitimate example of how this is even possible."
"Seems like a policy that has had no real world consideration and is unnecessarily preventing parents from using a premium travel product to improve the quality of their travel for not only themselves and their children, but also for the other guests on the flight."
"Noooooo"
Do you love or have you used a sleeping device for kids on a flight? Upset about these new restrictions? We want to know! Comment on Facebook.