What A Cool Toy: Draw in 3D With This Pen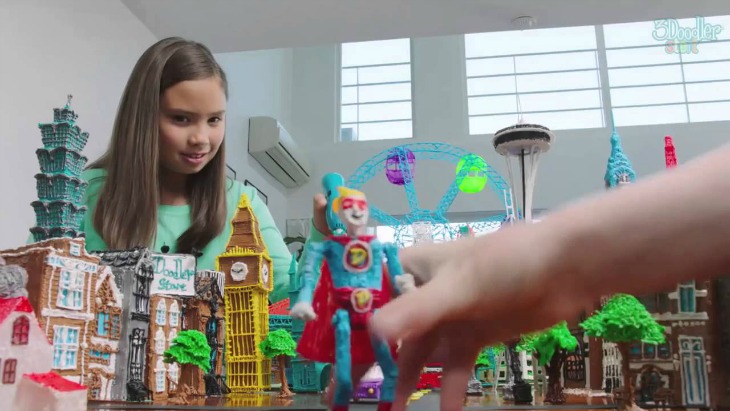 By: Phoebe Ackland, ellaslist
The future is well and truly here. Check out this too-cool-to-be-believed crayon that lets kids "draw the walls, instead of on them!"
Source: Fatherly
As Safe As A Crayon
The 3doodler Start is a US-designed safe-as-a-crayon toy that lets kids draw in 3D! This toy had humble beginnings as a Kickstarter project that quickly turned into a multi-million dollar business, according to Forbes. Wobbleworks, the brand behind the 3doodler and 2 other kinds of pens had a 2016 sales turnaround of $20 million, signing deals with Cartoon Network for a Powerpuff Girls kit and with CBS for a Star Trek kit.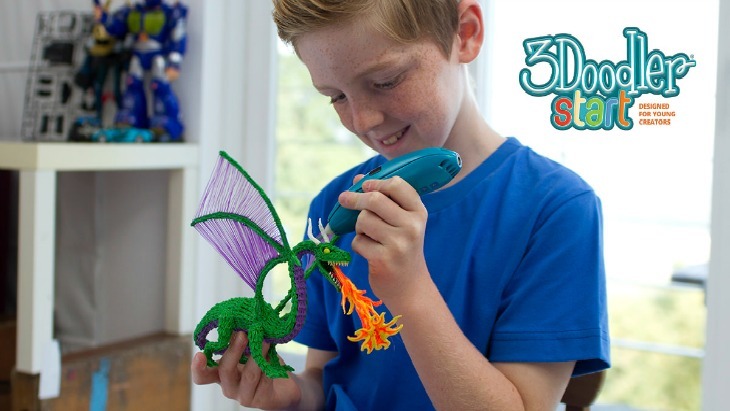 They Came Up With The Idea By Accident
The pen draws with plastic rather than ink and is the brainchild of 3 co-founders, two of which, Max Bogue and Peter Dilworth, were robotics toy inventors. The pair came upon the idea for the 3doodler by serendipity: When they were 3D printing a dinosaur leg for another toy design, the printer messed up. "Peter nudged me and said, 'I wish you could just take the nozzle off the printer and use that.' Then we slapped our heads and said, 'Why doesn't that exist?'" Bogue told Forbes. The 3doodler was born.
Not A Bad Addition To The Ol' Pencil Case
According to Forbes, the home 3D printing market is expected to reach $2.35 billion by 2022, so you might just be seeing one of these babies in your child's toybox sooner rather than later. Australian stockists include: Co-Op, Eckersley's, & Harvey Norman, just to name a few. The 3doodler Start can be yours for around $65, with other more advanced pens and cool kits available. Check out their website to see the full range.