We Tested This New Celebrated Australian Skincare Range And This Is Why Every Mum Needs to Try It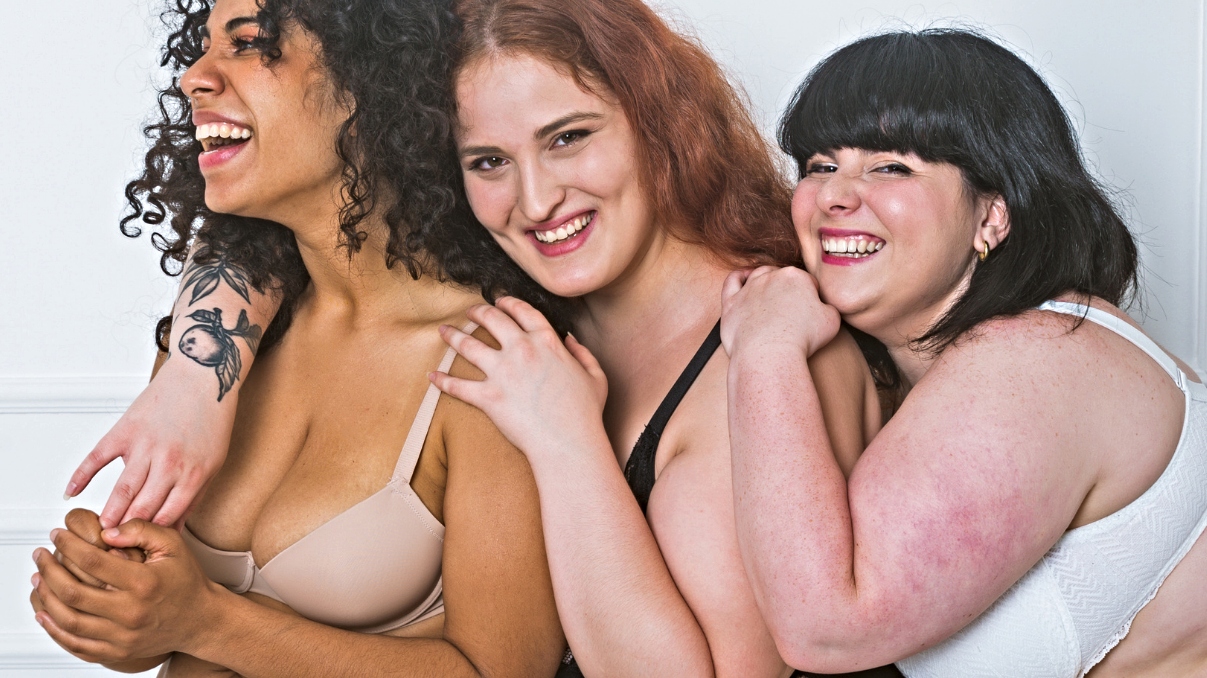 Unfurling from months of lockdown hibernation, there is a stark reality that is starting to set in - we have to face the world again. Thankfully, we can shake off the stress, reconnect with real-life people and step out into the light, but there might be a part of us that is not quite ready - or is that just me?
As mums, we can finally relinquish our teaching roles, pack away the tracksuits and turn off the Zoom filters, but it's equally important that we reclaim our me-time and start looking after ourselves - and you can start right now with the Enbacci skincare range. I tried it and this is why you should too.
It's The Brainchild Of An Australian Mother-Daughter Team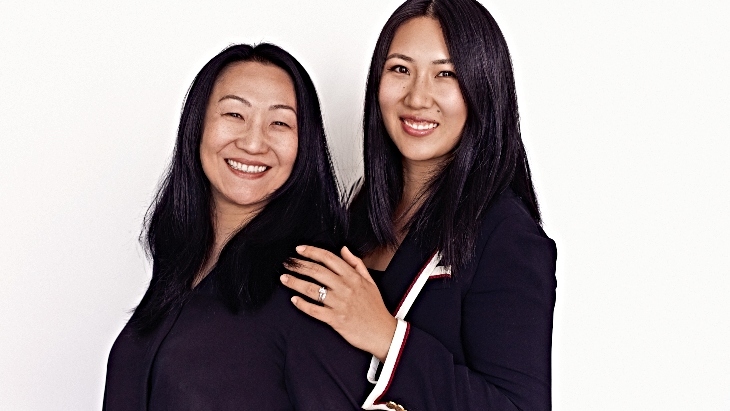 Enbacci is a home-grown skincare brand created by real women for real women.
On the back of founder Nan Chen's life-long journey with sensitive skin, she set out to find a solution for her redness, irritation and breakouts. Together with her daughter, Yong-Li, the Melbourne-based duo embarked on a mission to uncover premium, technologically advanced ingredients that work wonders. Following a year of tireless research, product development and design they launched their innovative, uniquely Australian brand, with the genuine intention to share effective products, without compromising on the luxury that we ladies love - and deserve.
Manufactured locally, each product is meticulously developed to improve skin integrity and combat the signs of premature ageing. Bring it on!
It's A Skin Revolution Packed With Fruit and Plant Stem Cells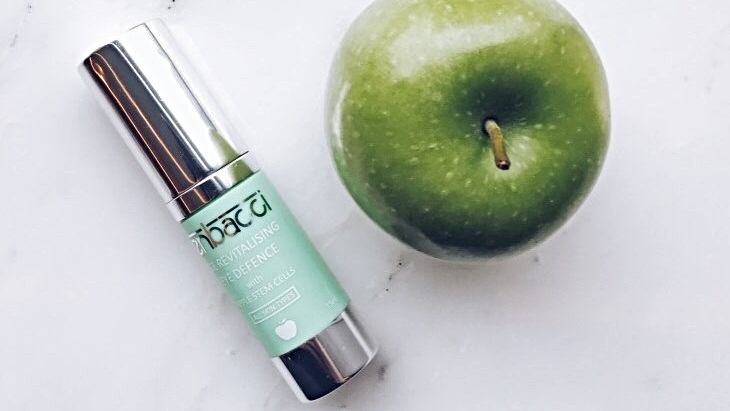 Harvesting stem cells from French grapes, Swiss apples and the Saponaria Pumila flower, Enbacci has harnessed revolutionary biotechnology to create their distinctive formulas. Bursting with antioxidants at a concentration 1,000 times greater than any other botanical extract, fruit and plant stem cells are safe and sustainable skincare ingredients that protect the skin from free radicals and encourage the proliferation of human stem cells. Genius!
Enbacci's grape stem cells are abundant in antioxidant-rich anthocyanin that protects the skins from free radicals and environmental stress. The 'Queen of Fruits' has been scientifically proven to reverse the signs of ageing, combat uneven skin tone, lighten scars and imperfections, protect from UV, fight acne and deeply hydrate skin, and is the cornerstone of Ebacci's cult Vitis Vinifera collection. What a little powerhouse!
Enbacci has also taken the health benefits of apples to staggering new heights thanks to a rare Swiss variety renowned for its rejuvenating qualities. Apple stem cells boost collagen, repair damaged skin and proliferate a wealth of human stem cells. Rich in vitamins and minerals, these juicy stem cells hydrate and brighten the skin, plump fine lines and reduce under-eye puffiness and dark circles, while the rich phytonutrients offer excellent age-delaying and anti-wrinkle properties and provide antimicrobial protection from bacterial infections such as acne.
They Keep It Simple With A 3-Step System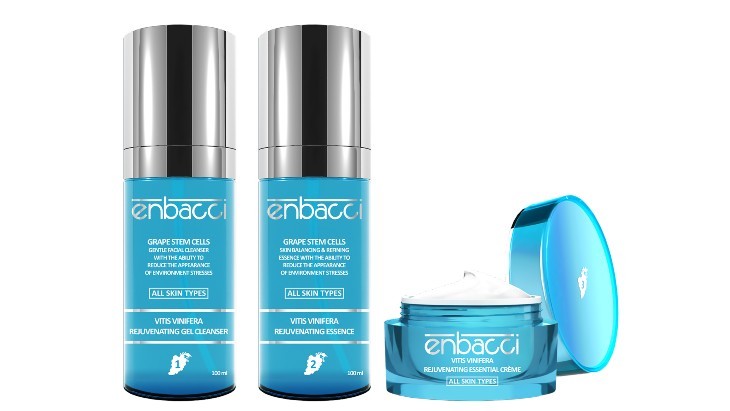 Perfect for time-poor mums, Enbacci has developed a signature Vitis Vinifera Rejuvenating 3-Step System that makes it super simple to soak up those skin-loving grape stem cells.
I loved using these products - the light and luxurious Rejuvenating Gel Cleanser that deeply purifies and illuminates in minutes; the light spray of Rejuvenating Essence that you gently pat into the skin to instantly refresh and hydrate (while working hard to minimise the appearance of pores and fine lines); the rich Rejuvenating Essential Crème that nourishes the skin and restores a fresh glow (with a dose of Vitamin C to promotes skin-firming collagen).
To help battle my personal specific skincare concerns, I added the Age Revitalising Eye Defence to my routine, which consistently gives that delicate area a bright overnight lift (hello, apple stem cells) and the Tea Tree infused Pore Minimiser that restored a smoother, more even complexion within days.
Road-testing Enbacci has been about more than just how beautiful my skin feels. The Vitis Vinifera Rejuvenating 3-Step System has inspired a nurturing self-care ritual. Taking care of myself is now a little self-love practice I welcome every night.
Busy Mums Need Beauty Hacks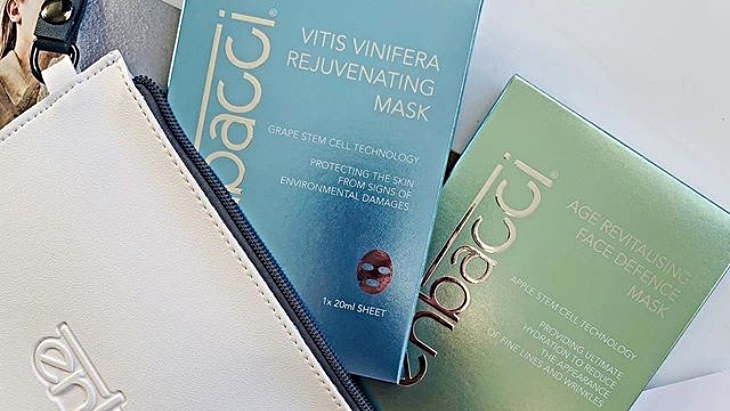 The Enbacci Fruit Stem Cell Sheet Masks pack all their potent stem cell extracts into a luscious, instant facial that rapidly renews the skin and repairs damage from within. These antioxidant powerhouses are rich in potassium, a super-mineral and electrolyte, infusing a surge of hydration and protection. Having these handy masks on hand makes for an ideal spontaneous pick me up, especially after sun exposure.
These sheet masks come in two targeted varieties - the apple stem cell Age Revitalising Face Defence Mask and the grape stem cell Vitis Vinifera Rejuvenating Mask - enriched with nourishing ingredients for an instant fix. My skin loved absorbing the oozy goodness revealing a luminous, dewy finish and my body loved the 20 minutes of relaxation it took for the mask to work its magic!
You'll Feel Good All Over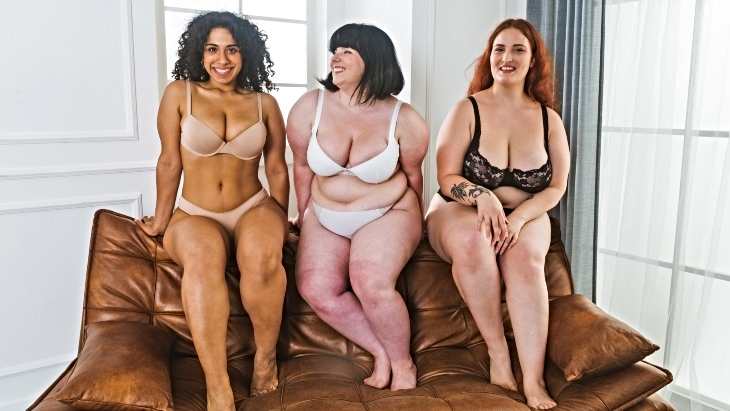 With a holistic approach to wellbeing, Enbacci ensures you don't neglect your body. After all, the skin is the body's largest organ.
Motivated by her struggle with postpartum self-image, mother and co-founder, Yong-Li, set out to restore her body positivity and encourage other women to rediscover their 'perfectly imperfect' beauty. As a result, the Complete Body Firming Lotion was born. It is the first all-over product in Australia to contain the innovative science of Saponaria Pumila plant stem cells, in combination with a host of proven natural ingredients that energise, hydrate and restore lacklustre skin.
This light, lush daily treatment was a thirst-quencher for my entire being and helped invigorate my body out of its lockdown slump! My skin drank up the hydration and the time I spent massaging the treatment each day nurtured a deeper, more mindful connection.
Go On. Get Your Glow On!
All products in the Enbacci range are available online.
What Else Is New?
Lego Has Announced It Will Remove Gender Stereotypes From Its Products
Introducing Bonza: Australia's Newest and Cheapest Airline
Krispy Kreme Has Just Dropped Caramilk Doughnuts
Have you signed up for our newsletter? Join ellaslist to get the best family and kid-friendly events, venues, classes and things to do NEAR YOU!