We Launch Off At Kids Club Child Care Rosebery
Mums & Bubs
Toddlers
Preschoolers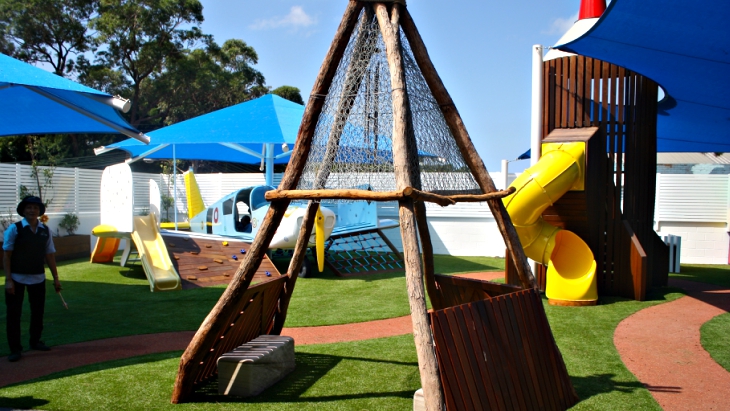 By: Alex Harmon, ellaslist
Is it a play centre? Is it a theme park? No, it's a child care centre! I had to keep reminding myself that this was a place of learning and care because as I looked around the new Kids Club Child Care Rosebery Centre I could not believe what I saw. This is the kind of place Sydney parents would take their kids on special occasions, a birthday treat, a Sunday adventure... not somewhere you'd expect to send your kids every day as you rush off to work.
But that's what makes it so brilliant. This new six-star facility takes child care to the next level. It's like being upgraded to the presidential suite at the Bellagio Hotel!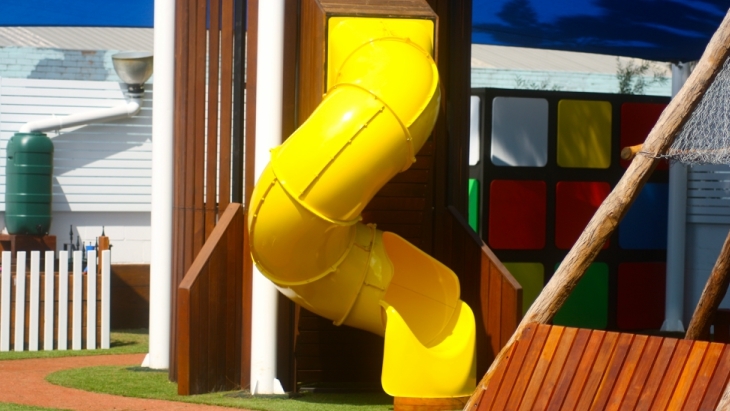 Kids Club are no strangers to fun facilities, they truly believe environment is the third teacher in the cognitive and physical development of a child. So what exactly will your children be experiencing at the new Rosebery centre in Sydney's inner west? Well, their rooftop play area will make jaws hit the floor. The twirling yellow slide spurting out of a rocket ship, the wooden teepee shade, the sand pit with diggers, the pirate ship .... and of course, the pièce de résistance: the real aeroplane with slide!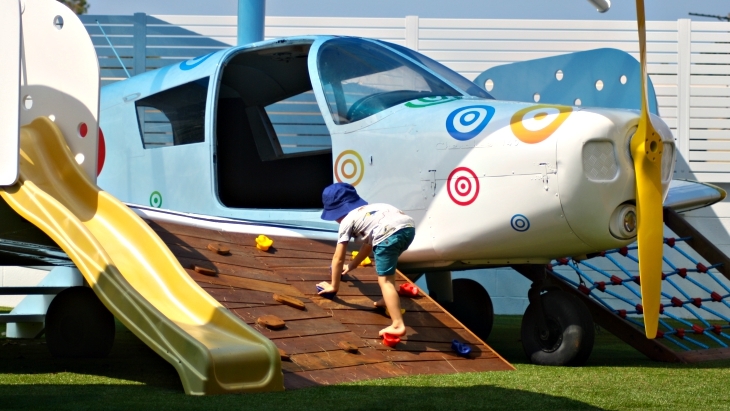 All pieces of equipment are wood, not plastic, sourced locally or hand-made in their own New South Wales workshop. Other centres, I hear, have drawcards such as Mini Combi Vans, stage coaches, even a real fire engine!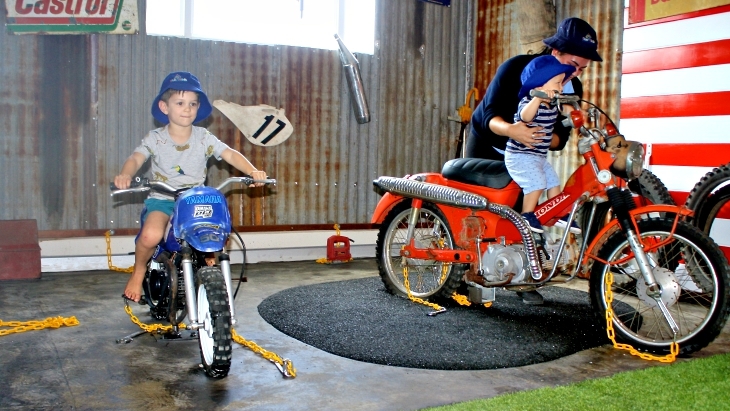 Inside the facilities do not disappoint. Little tinkers will love the mechanics workshop where children can fix their own motorbikes, while music lovers can tickle the ivories on a genuine baby grand piano. There's also dress-up stations, chill-out reading corners and plenty of space to simply relax and play.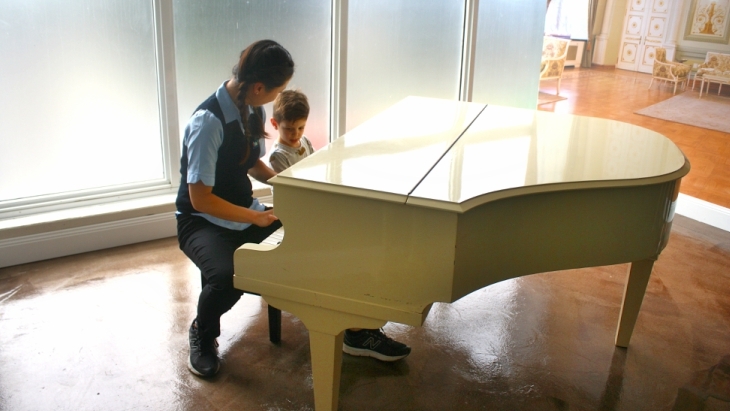 The little ones don't miss out either - in the under 2's room there is a huge sandpit, a slide, an outdoor teepee, even a boat to set sail on! And it's not just for show, things have been carefully designed with learning and sensory stimulation in mind. For instance, I am told that the water play area is there to enhance social skills, encourage scientific discoveries and reinforce a love of water. That's right, it's not just a place to make mess! Kids Club see things a bit differently to most parents, that's why we love what they do.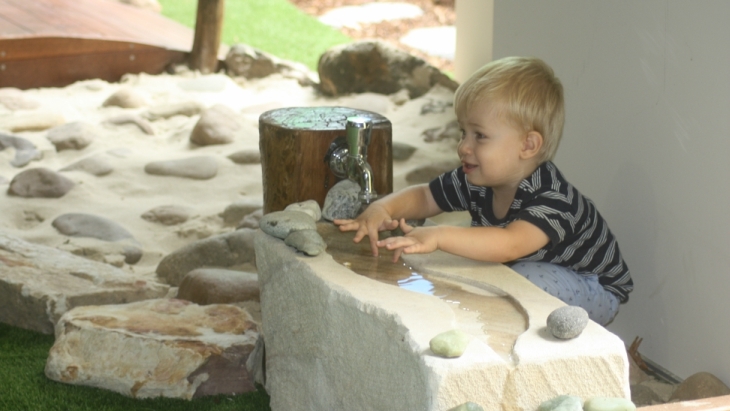 There's wonder and thought put into every surface, corner, nook and cranny - even the lights. If you look up in one of the rooms you'll find surfboards hung from the roof with lights attached. There's colour, texture, and sound to experiment with in every area. It's truly amazing.
Book a tour today and see the wonderful facilities for yourself - you'll be blown away.
The Details
Address: 823-825 Botany Road, Rosebery NSW 2018
Hours: 7:00am – 6:30pm, Monday to Friday
For more: see the website.