We Go In Search Of Colourful Creatures at SEA LIFE Sydney Aquarium
Mums & Bubs
Toddlers
Preschoolers
Kids
Teens
Family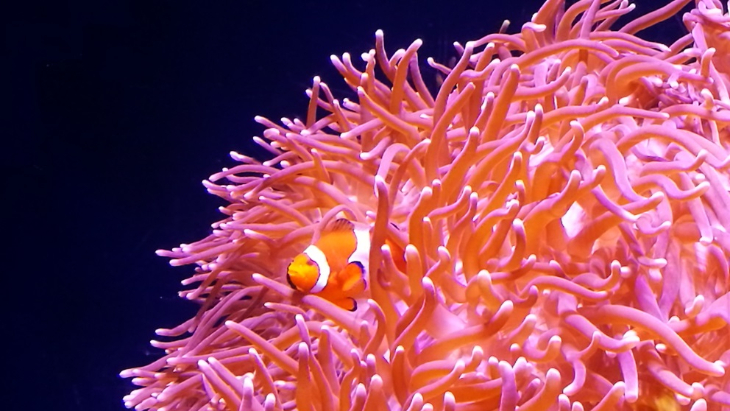 Did you know that all clownfish are born male and that the most dominant male in the colony can change its sex to become the sole female? If you don't believe me, then you need to check out the brand new School holiday activity, Colourful Creatures at SEA LIFE Sydney Aquarium.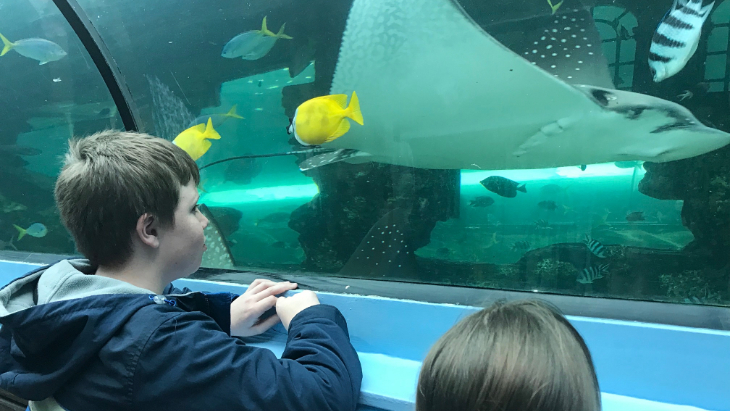 Colourful Creatures sponsored by Animal Planet is a great experience for kids and adults alike You will begin your journey in the undersea realm on the southern coastal area of Australia before being transported back in time to the Jurassic period with its weird and wonderful sea creatures.
From there you will return to the present and witness the wonders of the diverse sea life within the picturesque Sydney Harbour.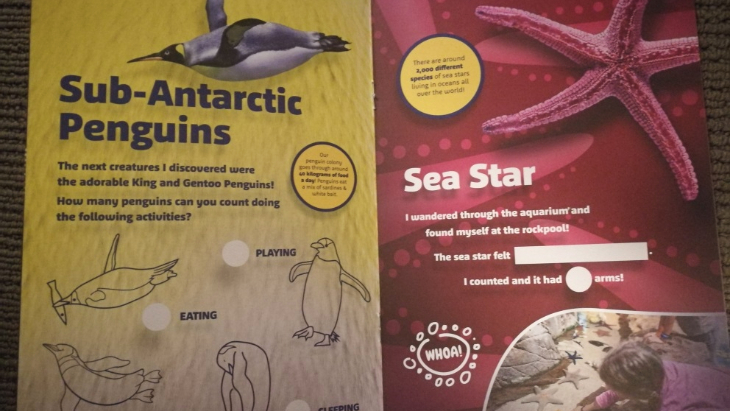 Upon entry our kids were given a blue tang and clownfish hat and assigned their own underwater adventure storybook. As they went on their merry way they made note of the sights, smells, textures and emotions of the aquarium in their Colourful Creatures book.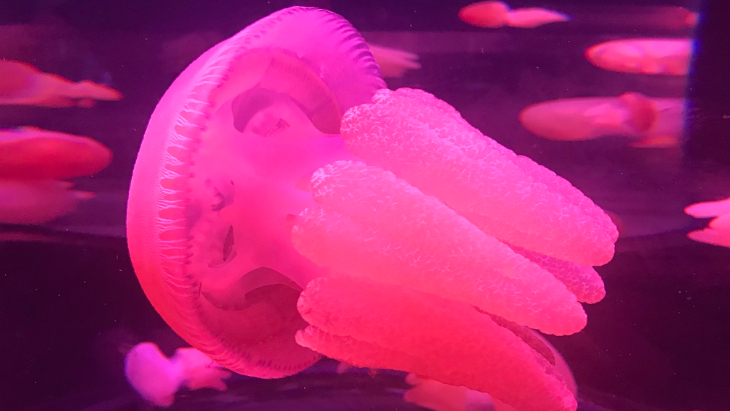 From the Antarctic to the Barrier Reef, SEA LIFE Sydney has it all. You will be enthralled and amazed with all the colourful creatures that live in our oceans, rivers and estuaries.
But there is more to SEA LIFE Sydney than just a simple aquarium, it's also a functioning sanctuary. Guests of the facility are educated about the dangers that our beautiful sea animals are subject to, both natural and man-made.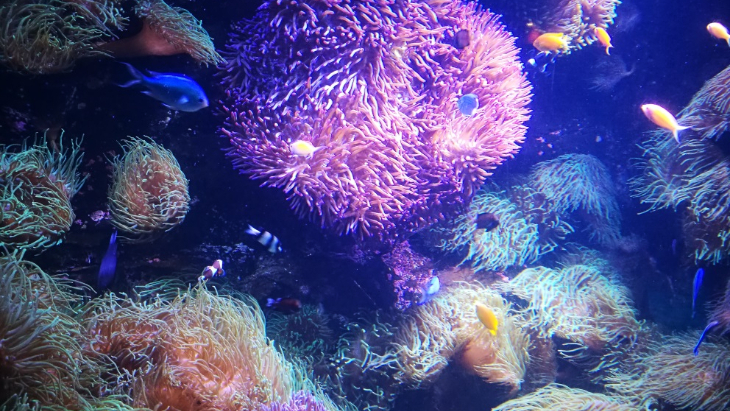 As a visitor you will be taken on an emotional rollercoaster as you learn how pollution is destroying the natural habitat but also what contribution you can make to prevent future harm. You will get insights into their breeding programs to help the survival of our endangered species, and learn heart lifting stories of how they rescue sick or injured animals.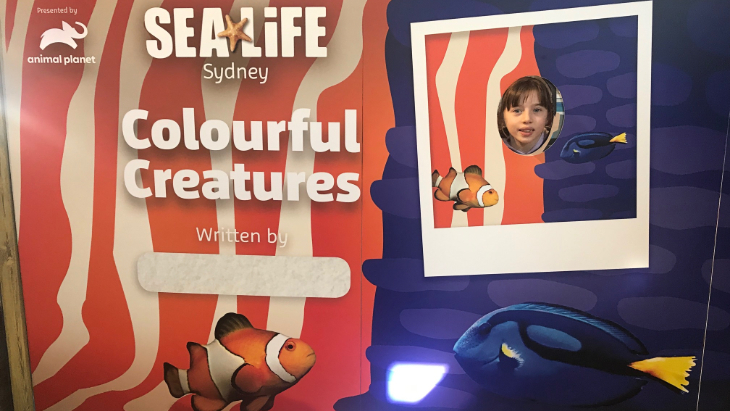 SEA LIFE Sydney Aquarium has something for everyone. The kids will be captivated by the luminescent tanks filled with jellyfish, or fascinated by a family of delicate sea horse. From the remarkably small to the impossibly huge, you cannot help but to be in awe of the massive creatures including turtles and sharks.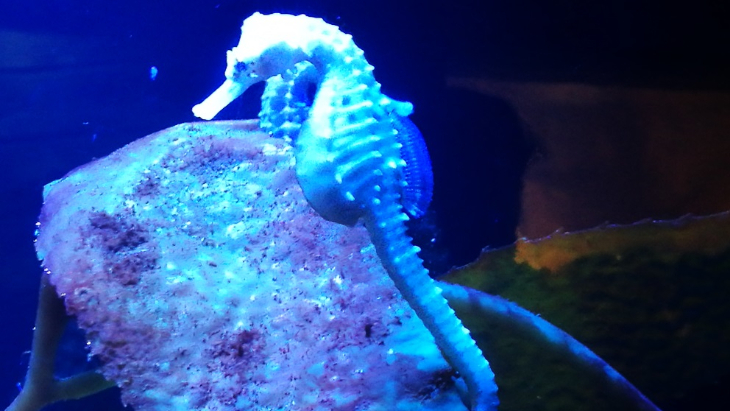 One thing that stands out throughout SEA LIFE Sydney Aquarium is how they have gone out of their way to use all available space to outline the unique facts of its residents. Conveniently located near many of the displays are interactive screens that provide information about the animals and their natural habitats. Walls throughout the aquarium are also decorated with a range of information and facts. It's a practical and creative way to use the available space to provide as much information about the aquatic sea life as they can in an informative and visually effective way.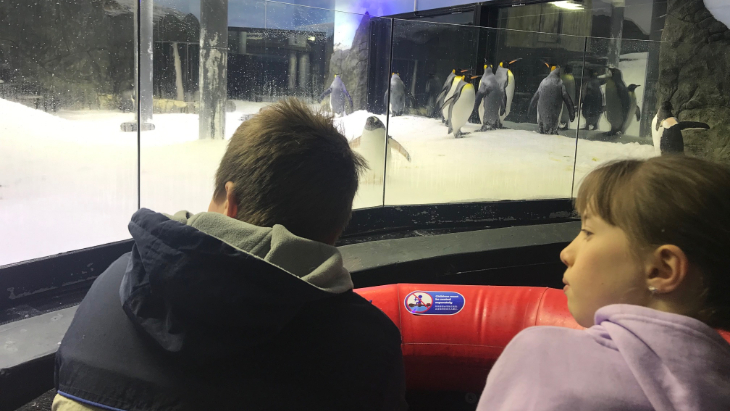 As you travel through the eleven different areas of the aquarium, there are puzzles and interactive displays that are sure to excite all the senses and keep the kids engaged.
You can hear dugongs speak, you can splash in the waves on an interactive star lit beach on the barrier reef or take a boat ride to a penguin colony in the Antarctic. For the younger kids there is the touch pool where you can experience star fish, sea cucumbers and shark eggs up close. An absolute favourite for kids of all ages is an immersive virtual reality experience that allows you to swim with the majestic humpback whale (please note this is not included in entry and is an extra $10pp).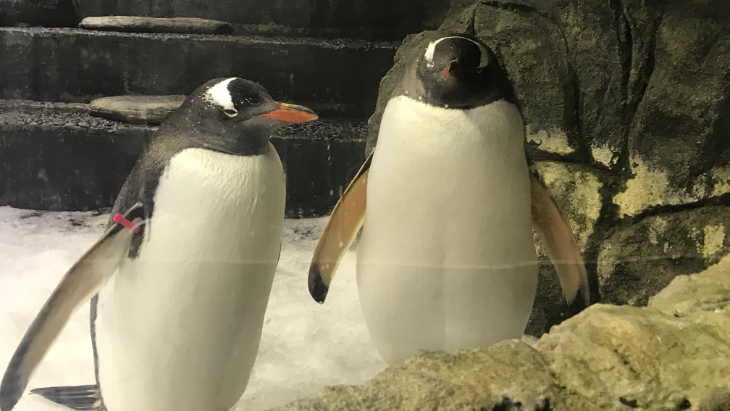 The Colourful Creatures adventure at SEA LIFE Sydney is a family affair and does not disappoint. But if it's still not enough, you can make some great savings by purchasing a cluster ticket to take in the Colourful Creatures tour at the neighbouring WILD LIFE Sydney Zoo as well. But make sure you get in early. Not only will you have more time to enjoy all the wonderful sights, but you will miss most of the crowds that are sure to build as the day goes on.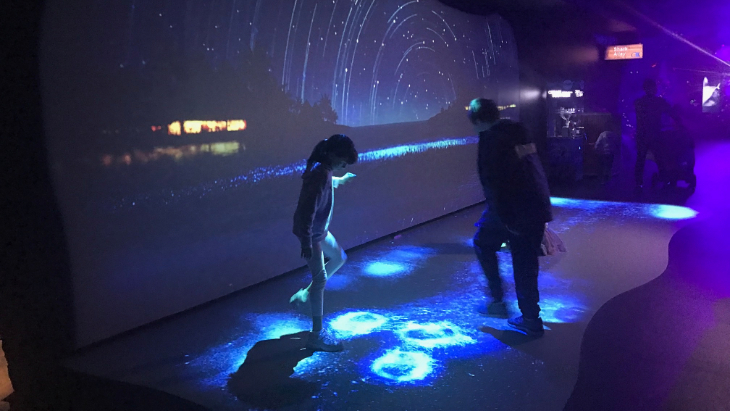 The Details
SEA LIFE Sydney's Colourful Creatures activities run from 29th June to 31st July 2019.
Open: everyday 10 am - 6 pm (last entry 5 pm).
It's FREE with entry.
Find out more about Colourful Creatures at SEA LIFE Sydney here.