We Explore A Term Of Pretty Little Ballerinas Ballet Classes
Mums & Bubs
Toddlers
Preschoolers
Kids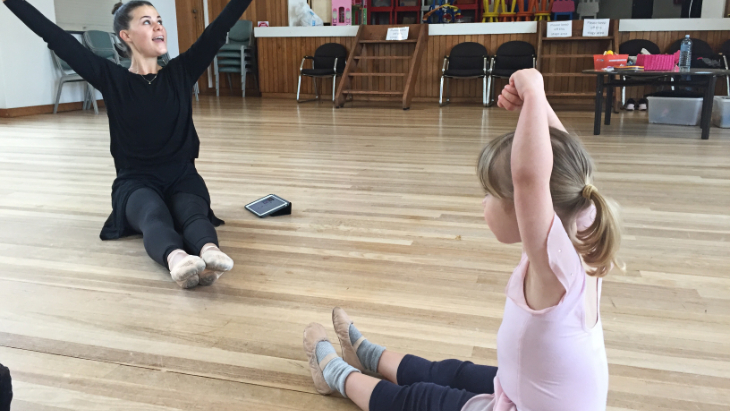 Written by explorer Laura Guille
My almost three-year old ballet obsessive has been interested in all things "rina" related for a while. She loves to dance and to dress up so we decided to try a term of ballet lessons. There seems to be a dizzying array of ballet classes to choose from but after a bit of research we settled on Pretty Little Ballerinas. They run classes from Monday to Saturday in the Eastern Suburbs and Inner West – from locations in Surry Hills, Rushcutters, North Bondi, Vaucluse, Erskineville, and Coogee.
We joined a class for 2-3 year olds first at Bondi and then more recently at the studio in Vaucluse. The Vaucluse studio is in a building at the back of St Michael's church just off the New South Head Road and is a stunning location. It's bright and airy and even has harbour views!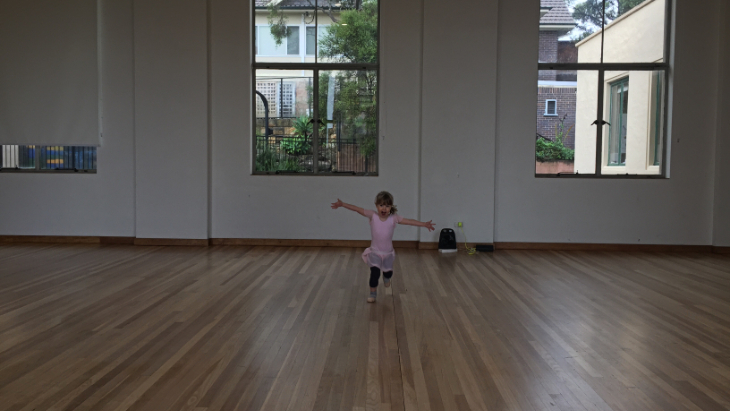 For this age group the class is heavy on parent participation to keep the ballerinas engaged. I don't know whether it is down to parent involvement, the enthusiasm and patience of the wonderful teachers Saskia and Lizzy or the myriad of props but all the toddlers participate for almost the whole class. This has to be the first time I've ever seen that happen across the range of baby music classes, gymnastics, singing and sport classes I have taken my two kids to over the years.
It helps that the class size is small and only lasts for 30 minutes which is just about perfect for short attention spans. Each week the class has a different theme but everything is structured in the same way to get the kids into a routine. For instance one week we "went to the zoo". The ballerinas pretended to be giraffes, we looked for monkeys high and low, dipped toes into the ice like penguins, used scarves to fly like butterflies and hopped like kangaroos.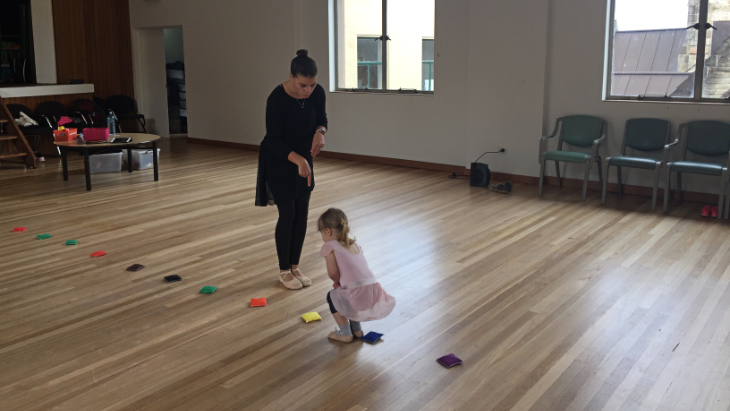 The promise of the usual stamps and stickers at the end definitely helps motivate the little ones but my daughter's absolute favourite part is using magic wands to pop bubbles and to cast fairy spells. Fairies like to visit the zoo too! We sprinkled magic on our arms to help us fly as well as tip toed with wands above our heads. There's a section on musicality with shakers and maracas to teach rhythm and actions that are repeated each week and which my little ballerina has been practising at home.
I have noticed that each week she is getting better and better at following the instructions and I think the classes have helped her concentration. It has fast become a real highlight for her – she talks about it at daycare and loves showing us what she learnt in class when she gets back home.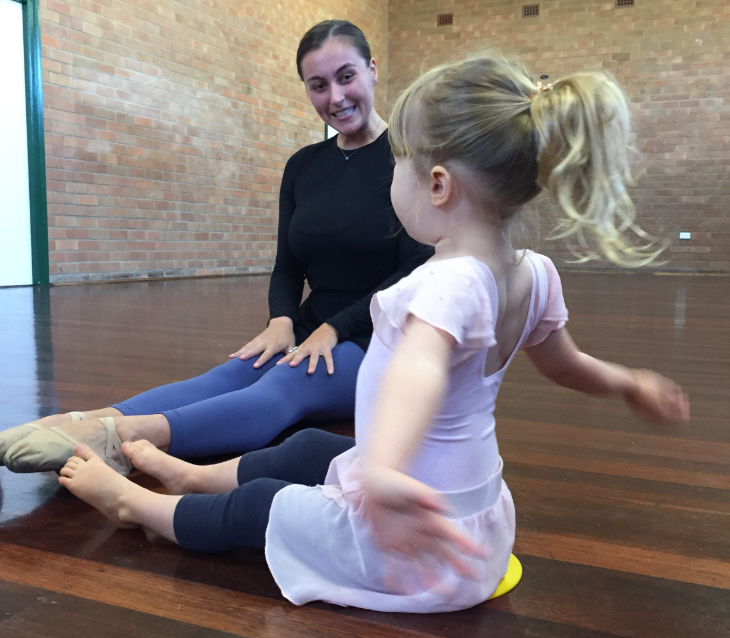 And the thing that has surprised me most is that she is actually learning some ballet too. I did not expect that in just a few weeks she has learnt first position and can plie and saute with the toddler best of them.
Of course she mainly runs around and has fun with her new ballerina friends but fun in whatever form, for me anyway, is exactly the point of bringing her to these classes. It has been the perfect activity during this rainy autumn term and we will definitely be back for more next term.