We Entered A ❛Suburban Dream❜ At The Museum of Sydney
Toddlers
Preschoolers
Kids
Family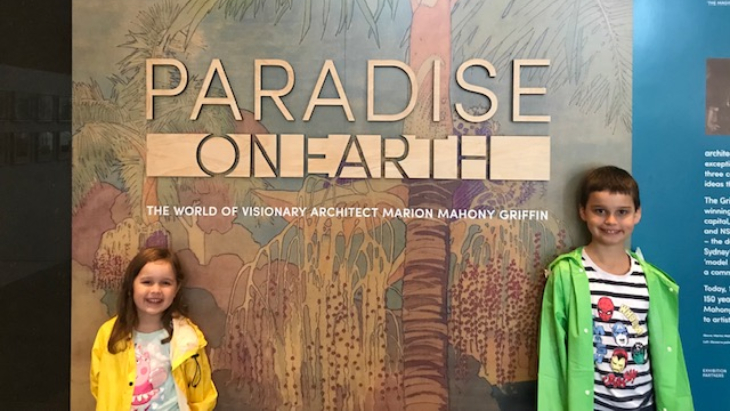 What is the suburban dream? Is it living in a part of Sydney where the real estate reaches eight-figures and mansions are aplenty? Could it be an ocean view or within walking distance to the beach? Does living closer to the city among the hustle and bustle take your fancy, or living a quieter existence and where you can hear crickets singing to the moonlight and where antique shops and old-school bakeries are an event? The 'suburban dream' means something different to everyone and, no matter what your desires may be or where they may take you, it's up to you to make them a reality.
Discover Paradise On Earth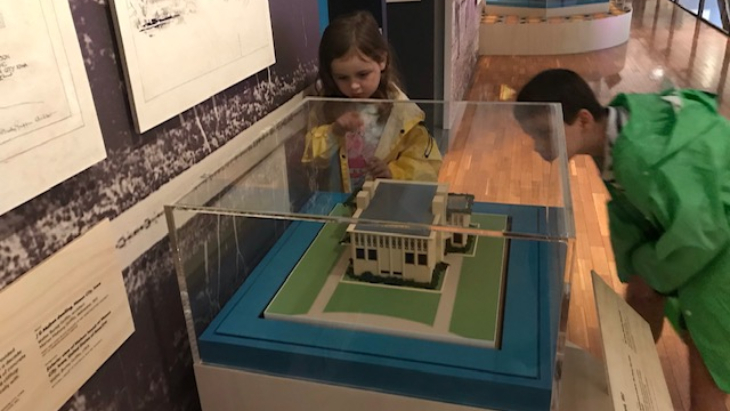 Paradise On Earth is the Museum of Sydney's newest exhibition which showcases architect Marion Mahony Griffin, in collaboration with her husband and creative partner, Walter Burley Griffin, who built Castlecrag on the picturesque shores of Middle Harbour.
Other key projects of this duo, including Canberra, the Capitol Theatre and Café Australia, all had a special emphasis on demonstrating life and community, but particularly Castlecrag in the 1920s as an experimental suburb. Even now, more than a century later, these stylish and modern properties are still able to highlight how nature and the built-world can coexist in harmony and, most importantly, have stood the test of time with their intricacies and quirks, as well as their design philosophies.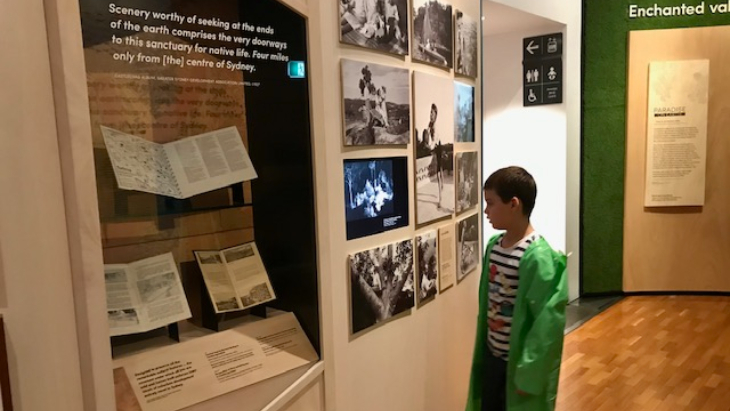 This exhibition provides an in-depth look into some of the creations the duo collaborated on and the meaning behind their focus. Paradise On Earth is thought-provoking, insightful and full of moments of appreciation for what these pioneers accomplished.
The exhibition is broken up into sections for visitors to explore at their own leisure. The Museum Theatre features an assortment of films highlighting the life and career of the Griffins and a behind-the-scenes look at the 'model suburb' of Castlecrag. Paradise on Earth and Beautiful Middle Harbour run on loop throughout the day so you won't miss out, but City of Dreams only showcases at midday daily, so try and fit in your visit around this – it's worth watching! The exhibition continues on to the next level where displays, maps and models can be seen of these marvellous architectural feats.
The Enchanted Valley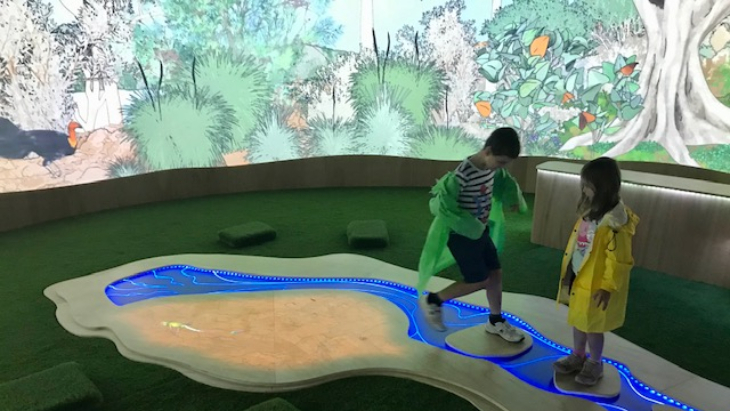 One of the main highlights of the exhibition is The Enchanted Valley. Kids will love this! A space which is created to mimic the Australian bush with digital sequences of day and night. It represents Mahony Griffin's respect for the natural environment - a major focus found in all of her work. The feature allows visitors to sit and take in the wonderment of nature and all of her hidden secrets with the use of subtle sounds, movements from animals and the wind blowing throughout the forest on a digital backdrop. Children will love this feature because they can touch, feel, explore and discover her many secrets.
Forces Of Nature Activity Hub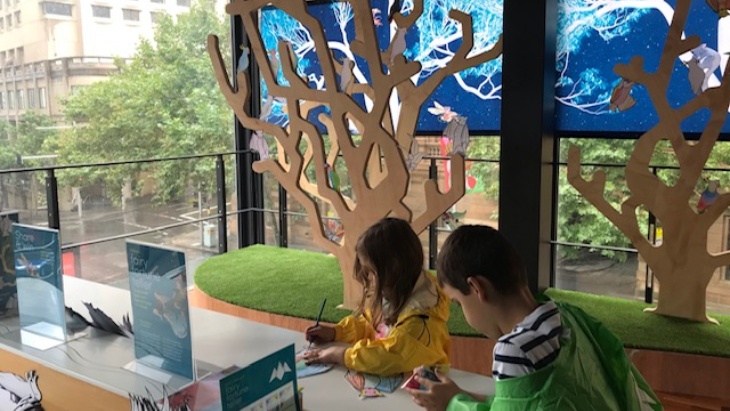 Before you leave, don't forget to visit the Forces of Nature activity hub where youngsters can get creative and whittle away any leftover energy they may still have stored. Kids can colour, draw and add to the display trees overlooking the cityscape. A rare opportunity to have your very own masterpiece hang in a Museum!
Entry To The Exhibition
The Paradise On Earth exhibition is included with general Museum admission, so feel free to wander through the many exhibits that are currently available - take your time, there's so much to see and love!
What You Need To Know
Where: Museum of Sydney, Bridge Street & Phillip Street Sydney
When: 7 November 2020 to 18 April 2021 - Thursday to Sunday, from 10 am to 5 pm.
Cost: Included in general admission: Child 5-15 $12, Adult $15. Members and children under 5 are free.
For bookings, visit the Museum of Sydney website.

Tell them ellaslist sent you!