We Dine At The New-Look Family Friendly Botany Bay Hotel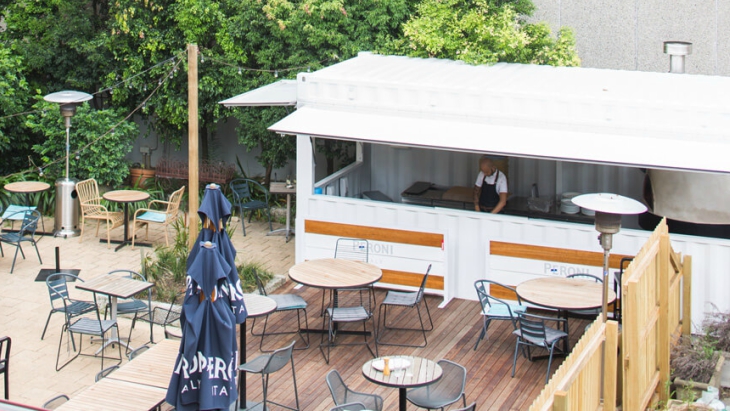 By: Alex Harmon, ellaslist
Driving to Botany Bay in Sydney's south is an experience in itself for your kids. The sheer size of the industrial estate with cranes draped over enormous shipping containers and planes landing a stone's throw from the container terminal is a surreal experience of transport-ic delights. Even the adults in the car are impressed as we mumble the words to "Bound to Botany Bay" along the way. I felt like a tourist in my own city.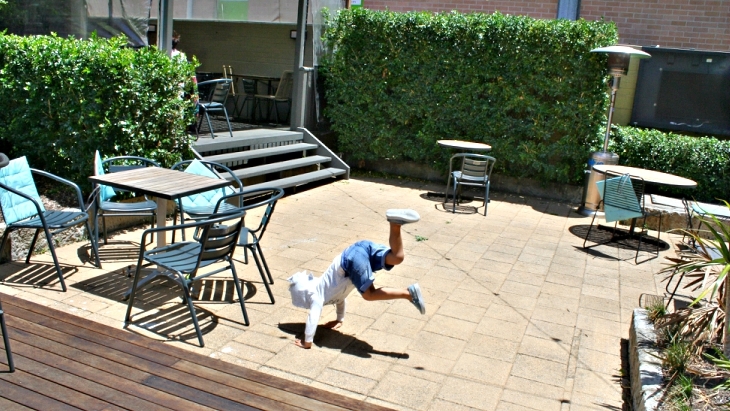 Arriving at the Botany Bay Hotel, which has just reopened with a slick new revamp after a year of lying dormant, the influences of the historic town remain. After all it's been around for over 150 years. The front bar is still very much a working class, local's watering hole - it even has an old boot scraper! But if you go through to the courtyard you'll be taken into a brand new space designed by Publica Group (the team behind Goldfish Hunter Valley & Henrys, Cronulla). I love that the new beer garden tips its hat to the town with an outdoor pizza oven housed in a shipping container.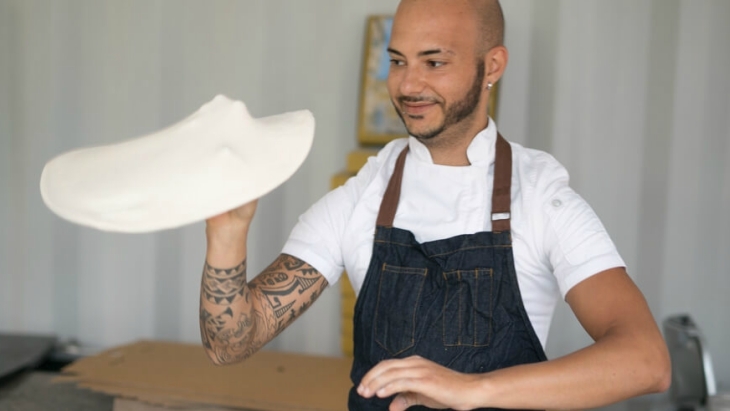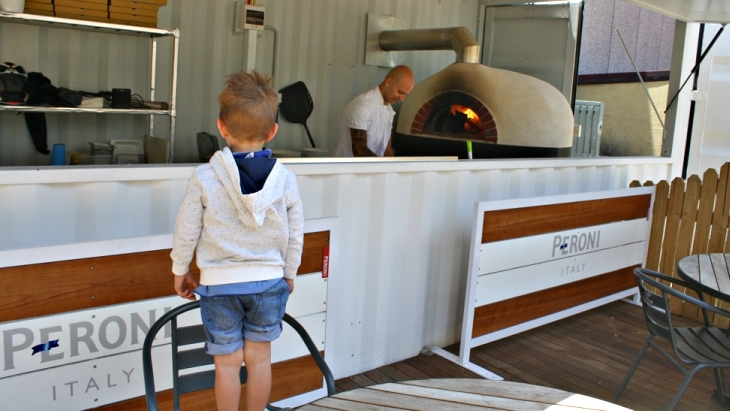 Why Your Kids Will Love It
Any parent of an energetic toddler will tell you that what they're looking for in a venue is freedom of space - no one wants their little Speedy Gonzales to be chained to a table - and this pub has lots of space in the beer garden to explore. My son especially loved watching the pizza being made. The friendly chef put on a theatrical display as he kneaded the dough and twirled it in the air. The kids menu is made up of the staples - fish and chips, pasta, calamari, even steak and chips which I thought was an adventurous choice but hey, why not? All meals are $10 which is great, considering the servings are so large - and kids eat free on a Sunday which is brilliant.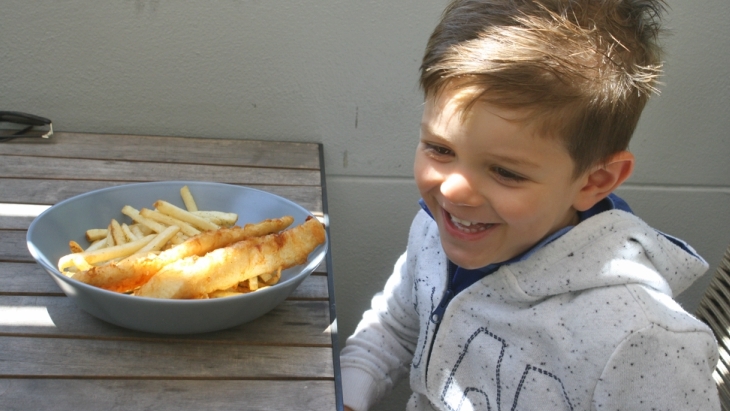 Why The Adults Will Love It
Similarly for the above - happy kids = happy parents who can relax and enjoy their drink. But seriously, the menu here is awesome. It's a mix of the classic pub grub you'd expect - burgers, parmas, steaks. But what I loved was the little share plates that make great drinking accompaniments when you're not after a heavy meal. We tried the Flathead Tacos ($12), Steamed Pork Dumplings ($12) and Pork Belly Sang Choi Bao ($16). Do yourself a favour and go for the pork belly - it's a sticky, delicious flavour sensation. We also just had to try a pizza, the wood-fired oven smoking away was calling our names. The Capricciosa ($23) with mozzarella, mushroom, ham, olives, and artichoke came out looking like a bona fide Italian pizza - not the deep pan greasy mess that most pubs provide.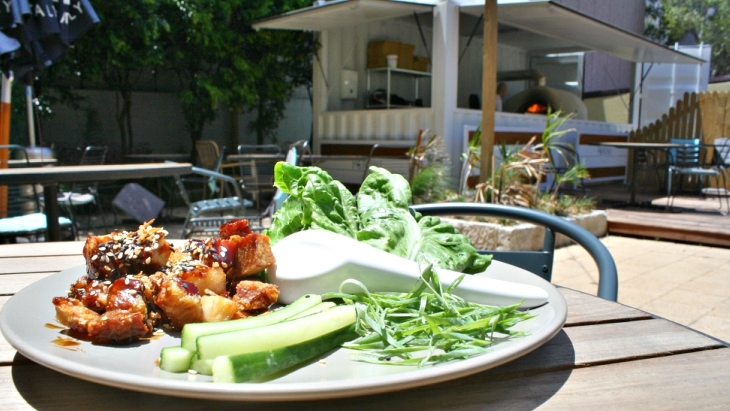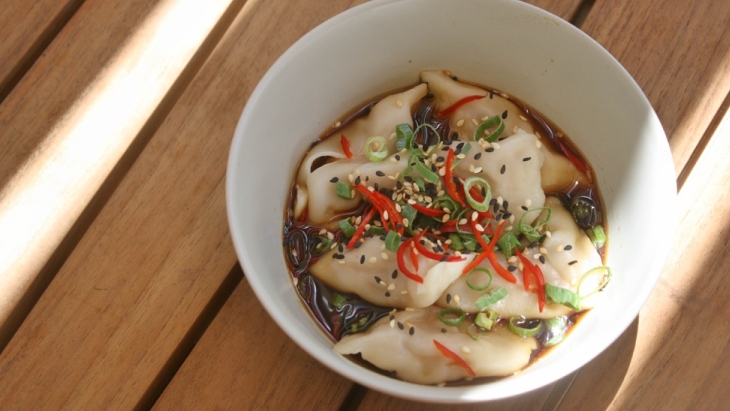 Make It A Sunday Session
I can imagine that this place is a hang-out for 'wharfies' after work but on the weekends (at the moment) it's fairly quiet, so round up a group of friends and bring the kids. It honestly feels like you're hanging out in a friend's backyard. There is Young Henrys Newtowner ($7/schooner - cheap!) and Kosciuszko Pale Ale ($8/schooner) on tap, plus all the other Aussie pub beers you'd expect. Plus, as kids eat free on Sundays, you really can't complain. Sing it with me now, "and we're baaaaaa-ound for Botany Bay!"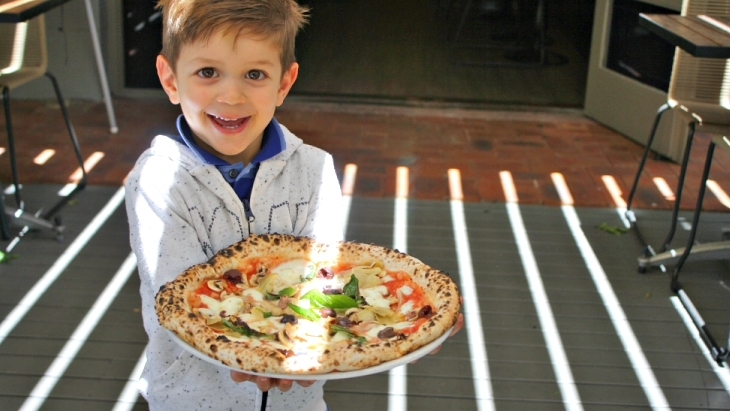 The Details
Address: 1807 Botany Road, Banksmeadow Banksmeadow
Opening hours: 10am-12am daily (Sunday 11am - 10pm)
For more: See the website