Watch This! This Time-Lapse Pregnancy Video Will Make You Cry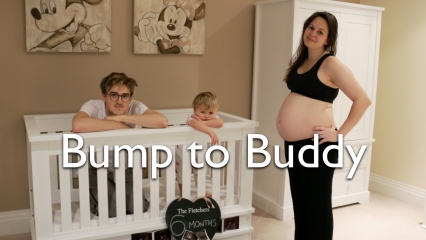 We just love this! Do you remember the touching time-lapse video that Tom Fletcher, from English pop rock band McFly, and his wife Giovanna, made when she was pregnant with their first baby, Buzz, in 2014.
The video, called "Bump to Buzz", was so touching and received over 13 million views.
And now this endearing couple have done it again – and this one is even more adorable.
Their latest timelapse film charts the growth of Giovanna's baby bump all the way up to welcoming of their new son, Buddy Bob. But in this video, eldest son Buzz takes a co-starring role.
This heart-warming video, titled 'Bump to Buddy' features a beautiful song sung by Tom.
Fletcher hints in his song that they planning to have more kids: "But honey, when the nine months are through. There's nothing I would rather do than wait a year or two and make another human with you."
The video ends with a lovely family photo with all four Fletchers. We can't wait to see what they do for baby number 3.
And if you missed their first video – here it is: