Watch This: The Easiest Way To Buy A Father❜s Day Present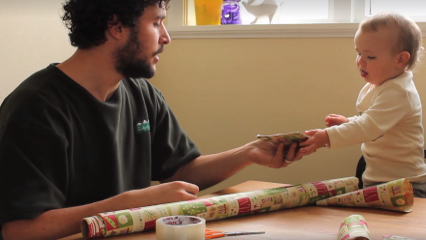 By: Serina Hajje, ellaslist
Father's Day is coming up and we're all frantically trying to think of an original and perfect father's day gift! Take a break from present hunting and check out How to Dad's fool-proof way of how to buy a Father's day present.

Video Source: HowtoDAD
HowtoDad has another helpful video! See How To Change A Nappy. And be sure to watch the hilarious How To Dress A Toddler.