Watch This: Mum Gets Creative to Avoid Bedtime Antics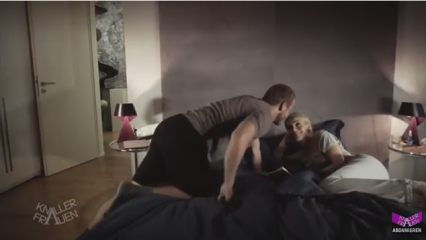 Ok, so first a disclaimer: This is a cheeky little video so you may not want to show it to your kids. But we thought it was hilarious.
So let's get a bit real: Mums + Sex = Not very often. Between getting the kids dressed, feeding them, doing homework, dropping them off, picking them up, tidying up the house, there isn't really much spare time for anything else. So let's face it, hanky panky gets tossed on the very bottom of the pile.
Most mums have used the classic excuses: "I've got a headache ; I'm sooooo tired ; It's not a good time of the month…etc etc" But have you tried this one before:
Video Source: Knallerfrauen
PS – it's a German video, but you don't need to understand the language to appreciate the video.